Iona 'Jean' Marsh Hansen, 80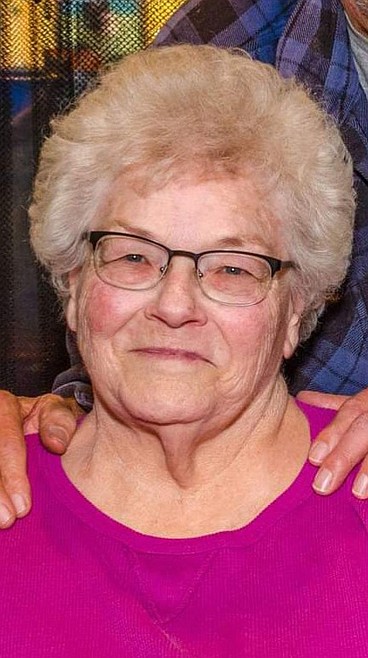 |
October 10, 2021 12:00 AM
Iona "Jean" Marsh Hansen, 80, of Kalispell, passed away Sunday, Oct. 3, 2021, at Logan Health in Kalispell.
She was born Oct. 31, 1940, in St. Ignatius, the daughter of Russell E. and Leona (Pierce) Marsh. The family moved to Kalispell and she received her education there, graduating from Flathead County High School in 1959.
She married Darel "Mike" Hansen on May 14, 1961, in Kalispell. Mike and Jean built their home and their family — Whitney in 1962, Scott in 1964, and Robb in 1965. Mike and Jean celebrated their 60th wedding anniversary in 2021.
She grew up in 4-H and worked for the Flathead County Extension Service while in high school. Moving to managing the office of the fairgrounds for many years along with her dad, she continued supporting 4-H by becoming a leader of the Golden Spurs, Helena Flats Hustlers, Riverbottom Rascals, and touching many lives through 4-H and FFA. She was active in the Extension Homemakers and made many friendships. She owned and operated Hansen Ceramics up until 1993. She remained active in the Montana State Ceramic Association until it disbanded. She was an avid crafter and artist, taking many portrait classes and enjoyed her weekly painting group. She also crocheted voraciously, making blankets for everyone she knew.
She enjoyed having family gatherings and birthday celebrations. She loved her husband, children, grandchildren and great-grandchildren, something fierce. She was a wonderful wife, mother and grandmother who will be greatly missed.
She was preceded in death by her parents; her son, Robb Hansen; her brother, Larry Marsh; her sister, Lynn Sager; three infant siblings; and her best friend Frances Olsen.
She is survived by her loving husband of 60 years, Mike Hansen; daughter, Whitney Hansen and husband, Tom; and son Scott Hansen and wife, Tana, Robb's partner, Misty Anderson; grandchildren, Ashley Torrey and Allan Gapp, Conrad and Maryna Hansen, Christine "Chrissy" Hansen, Hayden Hansen, Austin Hansen, Shanlee Hansen, Nakota Hansen, Ashley Hadley, and Leya Storksen; great-grandchildren, Raigyn and Ethen Torrey; sister-in-law, Pat Doble and husband, John; nephew, Jon Leonard, of Eureka; special niece, Tana Poor and husband, Jason; children Hunter, Tia Marie, Lizzy and Bridie; and many nieces, nephews and cousins.
The family would like to thank the Loretta Conrad, Sharon Albiston, Ruth Springer, Lois Swallow and her "Paintin' Pals" for their years of friendship, love and memories.
There are no services planned at this time for Jean.
The family asks that any memorial contributions be made in Jean's name to the Flathead County 4-H Foundation, 1108 S. Main Street no. 4, Kalispell, MT 59901. Johnson-Gloschat Funeral Home and Crematory is caring for Jean's family. You are invited to go to www.jgfuneralhome.com to offer condolences and sign Jean's guest book.
---