Jacob Julius Major, 47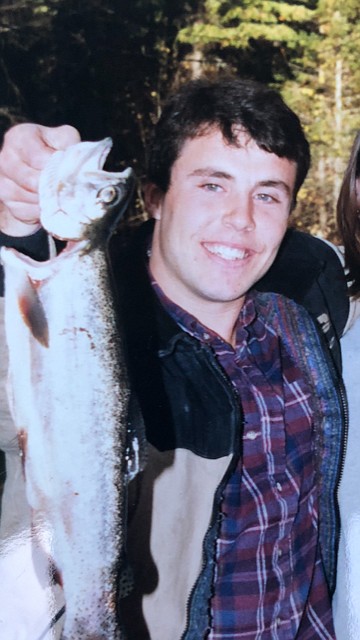 |
October 10, 2021 12:00 AM
Jacob Julius Major left this world on July 25, 2021.
Jacob was born March 2, 1974, in Kalispell to Rebecca and Wintzel Major. He joined his older sister Lisa. Jacob grew up and attended school in the Flathead Valley and graduated from Flathead High School. He later attended college in Dillon where he met and later married Lydia Rodriguez. From that union two amazing children were born, first Angelinda, and a few years later Francisco arrived. Jacob's children were his entire world. There was nothing he enjoyed more than spending his time with his kids creating memories. He always felt they were his favorite "hang" and there was no place he would rather be than with them.
Jacob was an avid junk collector and could fix anything! He was a gifted artist and creative genius and he loved few things more than playing his guitar around a campfire after a day of fishing.
Jacob was a kind and gentle soul who loved his family, and our lives will be a little less bright without him.
Jacob leaves behind his mom and dad, his sister Lisa, his wife Lydia, his beloved kids Angel and Cisco, and his many aunts, uncles and cousins, and his best friend Jesse; and in the words of Jesse, "Jake was a "rad dude!" Rest easy, Jake, we are sure gonna miss you.
Join us for a potluck celebration of life Friday, Oct. 22, from 4 to 7 p.m. at the Birch Grove Community Center, 594 Birch Grove Road, Kalispell. Stop by for a bite and share any stories and photos of Jacob.
---