Jerry Arthur Fisher, 91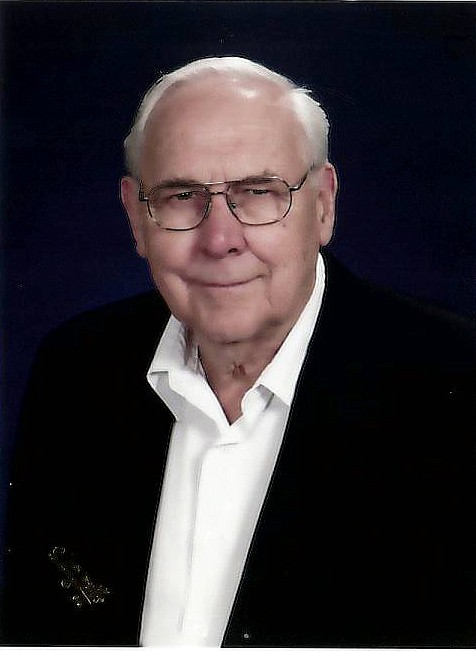 |
October 10, 2021 12:00 AM
Jerry A. Fisher passed away on Oct. 1, 2021, at his home in Bigfork from a fast growing cancer.
He was born in Helena on Aug. 8, 1930. His mother died when he was 1 year old. His father, Henry, took their four children to Parkdale, Oregon, and raised them alone during the Depression on a small stump farm at the base of Mount Hood. Jerry grew up hunting, fishing and working in the woods. He was drafted into the Army and later attended the Colorado School of Trades Gunsmithing Department. Later, he also taught stockmaking at the school before starting his own shop.
​​He was a master in his trade for 66 years of his working life. He received many awards throughout his life. In 1992 he was awarded the Career College Hall of Fame award for success in his chosen career field. We were flown to Toronto, Ontario, all expenses paid. At the banquet we sat next to the man who invented the artificial heart valve.
Jerry started the North American Rifle Makers Institute in Kalispell in 1985. It was a great success for the students, who then went on to be some of the best in their field. Though there were many lined up for the next year, unfortunately enough funding was lacking to continue the Institute.
Jerry love to hunt, no necessarily to shoot anything, as he enjoyed just watching wildlife as well.
He was a true gentleman and a loving husband. He had many friends all around the world and will be missed by all who knew him.
He is survived by his wife Celeste, of 38 years; two daughters, Virginia and husband Rob Goodrich, and Jennifer and Dan Hershman; two stepsons, Troy Long and wife Jill, and Clinton Long and partner Juli; two grandchildren, Claire Thompson and Conrad Cooper and wife Nicki; and two great-grandchildren, Jameson and Skyler; nephews, Dave Peyton and wife Carolyn, and Mark Fisher; nieces, Carole Barger and partner John, and Marabelle and Faye Fisher.
He was preceded in death by his parents, two brothers and two sisters.
A celebration of life will be held on Saturday, Oct. 16, at 11 a.m. at the Swan River Hall in Bigfork. Private family burial will take place at the Bigfork Cemetery at a later date.
---