Whitefish City Council candidate Phil Boland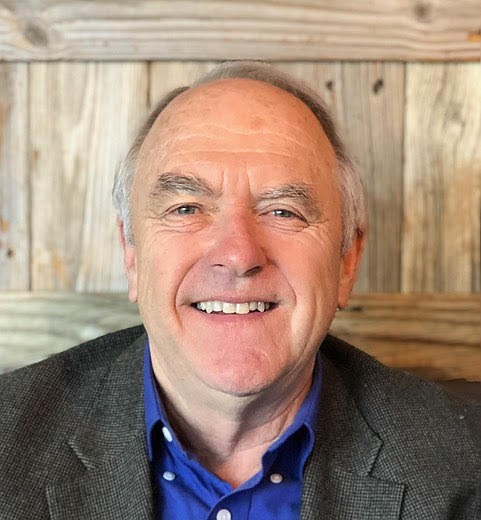 Phil Boland (Courtesy photo)
by
Daily Inter Lake
|
October 12, 2021 12:00 AM
Phil Boland is one of eight candidates running for a seat on the Whitefish City Council. The others are Ben Davis, Andy Feury, Kristen Riter, Giuseppe Caltabiano, Vincent Dell'Omo, Judy Hessellund and Terry Petersen. Mark Owens' name also will appear on the November ballot, but he told the Daily Inter Lake he is no longer running, citing personal reasons.
Name: Phil Boland
Age: 73
Family: Married, six grown children.
Occupation: Sales representative at KGEZ.
Background: Served as assistant general manager at a Carnation Co. research farm in Washington state. Owned a precast concrete manufacturing company for a decade. Currently works as a sales representative for the radio station KGEZ in Kalispell. Volunteered with the YMCA's Indian Guide and Indian Princess programs in Bellevue, Washington. Spent five years on the board of the East King County Visitors and Convention Bureau. Volunteered with religious and interfaith programs, and assisted people with job preparation and resume writing, in Marin County, California. Served on the board of the Downtown San Francisco Coalition in the mid-2000s, helping shelter homeless people. Helped raise funds for Roots of Peace, a nonprofit that works in war-torn countries. Chairs his neighborhood's homeowners association.
Contact: Email: philboland@gmail.com — Facebook: facebook.com/phil.boland.whitefish.city.council
Why do you want to serve on the Whitefish City Council?
As a resident of Whitefish and in sales for KGEZ Radio, I interact with businesses in the Flathead every day, hearing their collective woes re: the scarcity of employees, workforce housing, garbage, infrastructure needs, the necessity for additional fire and police, the new/old sewer plant issues, poor maintenance of our roads and highways, etc. And, of course, all of these issues are very relevant and need to be addressed. These are not issues that can be solved overnight. I do not feel that our citizenry is well-informed and I would like to change that by having an open dialogue with our residents and businesses. The city of Whitefish has selected the seeds and planted them well with studies, it is time to harvest those seeds of change with involvement by its residents, businesses and philanthropists.
How should the city address its shortage of affordable housing, while responsibly managing growth and development?
The shortage of affordable housing and the workforce housing shortage issues are the No. 1 issues presently for the city of Whitefish, its businesses and its citizens. Evidently the city has an affordable housing action plan dating back to 2016 that was never utilized. The time to revisit that is now. The city needs to allow more [accessory dwelling units], change the short-term housing regulations, perhaps make city-owned property available for workforce housing implementation. Growth is here and more to come, this is inevitable. The City Council is really feeling the pressure and this is good. The city is also looking at hiring both a grant writer and fund raiser for these issues. Private businesses are now looking at housing for their employees not only for now but next season and is consider rent subsidies; Ed Docter of the [Montana] Tap House has made a conditional offer on property that can built upon for workforce housing, etc. The city's growth plan needs to be modified to address the present and future needs more adequately. Simply put, the city's regulations need to be modified to address these issues. While infrastructure needs such as water, sewer, roads, etc. are issues for now, our future water supply needs must be studied and a plan formulated for well water, etc. as water treatment from Whitefish Lake is very expensive and the water level has been decreasing these past several years. As a pragmatic Montanan, I will urge the city to follow through at breakneck speed to address the above issues.
As a council member, how would you prioritize the implementation of the city's Climate Action Plan?
The 2015 Paris Climate Agreement has been a good starting point for the city. The city's Climate Action Plan, as stated, "is the beginning of an ongoing process that will require long-term, dedicated effort by the Whitefish community." The city's plan is solid. The world is in an ecological and environmental climate crisis and it's nearly passed the tipping point. Replacing city of Whitefish vehicles with [electric vehicles] is a great start, next would be solar panels at the sewage treatment plant when it pencils out. Keep pushing our resident to go green! Vote for the "G" plan that the MDT recently showed which is much better than their plan and this will help our environment through less pollution, congestion, etc.! One thing for sure, each of us daily makes either positive or negative choices that impact our environment and, thus, our worldwide climate. Being present with awareness is paramount.
A measure on the November ballot will ask voters to renew Whitefish's 3% resort tax. Should the measure pass?
Yes! Some residents want the resort tax to be reduced to 2% and this will adversely affect their property tax bill. Also, we need the full 3% for trail maintenance, parks, roads, etc. as this is an never-ending maintenance issue.
How should city officials continue to lead through the Covid-19 pandemic?
With extreme caution. The Covid variants will continue to mutate and I support masking up in crowded places; this is a personal choice. The antivaxxers have made their choice, vaxxers can either mask up or not. Personally, I really wanted to attend the recent Kalispell Gun Show but declined as I obviously could not tell the nonvaxxers from the vaxxers and holding a rifle or shotgun up to my cheek for sighting would be very dangerous germwise even though I've had my two shots plus a booster! In this instance, for me, even masking might not have been sufficient and I'll hopefully plan to attend next year but caution prevails. The same held true for not attending his past weekend's Oktoberfest at three local watering holes as the patrons may have been too close together, even at the Tap House. Next year!
---