Douglas Dewayne Rogers, 75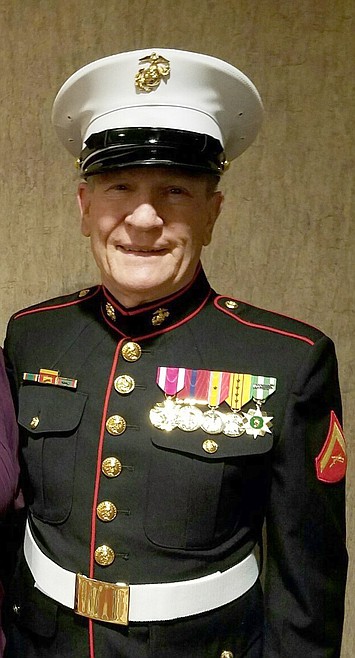 |
October 13, 2021 12:00 AM
Douglas Dewayne Rogers passed away Sept. 14, 2021, at age 75, at home in Columbia Falls.
He was preceded in death by his son Paul Rogers, and his grandson Quinton Rogers.
He is survived by his wife Gwendolyn Rogers, daughter Jennifer Winters and spouse Andy, grandchildren Allison Rogers, Kassandra and Wade Winters, Presley and Paige Knoke, Stepson Robert Knoke and spouse Michelle, Daniel Frasieur and family and Kimberly Nyberg and family, along with many extended family members and many friends he considered family.
He served his country in the Marines as well as the Army Reserves. After his military service he worked for the U.S. Forest Service in Oregon until his retirement in 2006, which is when he moved to the Flathead Valley to be near his new granddaughter and family. Since moving to the valley he was a volunteer with the Somers Fire Hall and anything having to do with children and the great outdoors activities.
As with Douglas's wishes, his ashes will be spread in the mountains and waterways that he loved to hunt and fish.
In lieu of funeral services and to honor Douglas's giving character, we ask that you make a donation to the Mule Deer Foundation children's table, Flathead Valley Walleye youth program, 524 Parkway Drive, Kalispell, MT 59901, or the Flathead Valley Marines at www.FlatheadMarines.com in his name.
---