Joachim Alfred 'Fred' Gloschat Sr., 85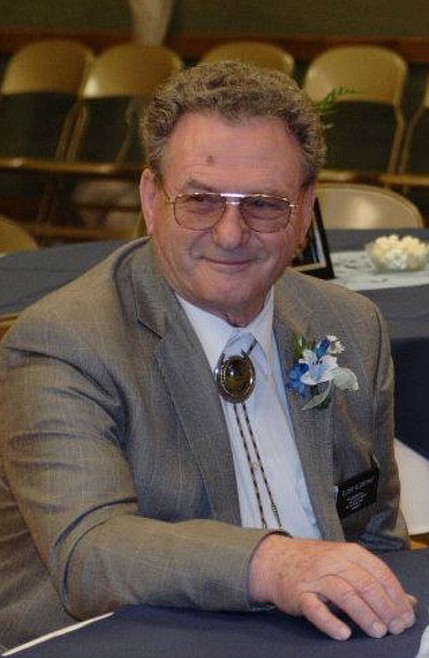 |
October 13, 2021 12:00 AM
Joachim Alfred Gloschat Sr., "Fred," passed away peacefully at his home, surrounded by loved ones on Oct. 10, 2021, in Ferndale, at the age of 85. Joachim is survived by his wife, Bernice Gloschat, of Bigfork; and his first wife, Camille Reed Gloschat, of Salt Lake City; his children, Annette Marie Harris (Richard) of Tennessee, Joachim Gloschat Jr. (Laura) of Arizona, Micheal Gloschat of Idaho, Anthony Gloschat (Sue) of Utah, Nancy Eldridge (Chad) of Idaho, Daniel Eugene Gloschat (Janelle) of Oregon; as well as his nephews Maurice and Leroy Vanderlinden, and numerous grandchildren, great-grandchildren, and even some great-great grandchildren.
He was preceded in death by his father, Otto Moritz Alfred Gloschat; his mother, Emma Louise Charlotte Gloschat, of Utah; and his sister, Irmgard Vanderlinden, of Arizona.
Joachim was born on May 7, 1936, in Berlin, Brandenburg, Prussia to Otto and Charlotte Gloschat. He endured many trials during his childhood with his mother while living in Berlin during World War II. He came to the United States in 1953 and lived with his mother in Salt Lake City. He joined the U.S. Air Force and was sent to Korea in 1955.
He married Camille Reed, Arco, Idaho, on Oct. 14, 1958. The newlyweds traveled around the world with the Air Force and had their children in many different places. In 1971, Joachim was sent to Vietnam for a year and the family settled in Idaho Falls, Idaho. He retired from the Air Force in 1976 and bought a piece of property in Great Falls and built a home there. The sixth and final child was born in this home.
In 1984, he began building another home in Bigfork. He would travel between Bigfork and Great Falls for a few years as a civilian contractor with Rivet Mile. Joachim could not retire completely and always was working on several different projects around the Bigfork property.
After a divorce from Camille in 2010, he married Bernice Guertler on May 28, 2011, in Salt Lake City. Joachim joined the Church of Jesus Christ of Latter-day Saints in Germany on June 16, 1948, along with his mother and sister. He served diligently in many different callings. He served a mission with his first wife, Camille at Adam-ondi-Ahman, Missouri (2001-2003). He served another mission with Camille in the Palmyra Temple Mission, New York (2009-2010). He also served with his second wife, Bernice at the Willie and Martin Handcart Visitor Center, Wyoming (2012-2014).
Joachim was a jack-of-all-trades; he was skilled and licensed in electrical theory and plumbing. He was a skilled framer and loved to build things. He was a passionate HAM radio operator and enjoyed many hours talking to operators from around the world.
Another of Joachim's passions was Scouting. He felt very much at home out in the wilderness and enjoyed teaching young men the very skills of survival. His tireless efforts were rewarded when he was awarded with the Silver Beaver, a prestigious Scouting award recognizing exceptional character and distinguished service. He was very honored and prized the award greatly.
The family would like to thank those who assisted Joachim in his last days. The Logan Hospice services and Angel Care Services, along with far too many family friends to mention.
A visitation is scheduled for Friday, Oct. 15, from 5 to 8 p.m. at Johnson-Gloschat Funeral Home, and a funeral service will be held on Saturday, Oct. 16, at 12:30 p.m. at the Church of Jesus Christ of Latter-day Saints in Bigfork. He will be laid to rest at C.E. Conrad Memorial Cemetery following the church service. All are welcome to attend and celebrate Joachim's life.
---