Joyce DeLong, 96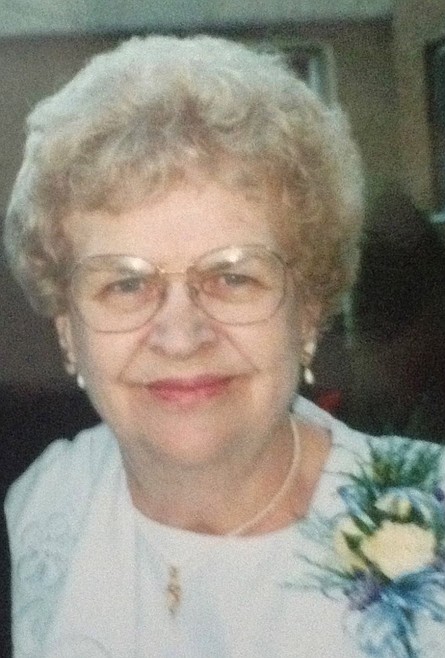 |
October 13, 2021 12:00 AM
Beautiful Joyce DeLong was called home to the Lord on Monday, Sept. 20, 2021.
She was born on Nov. 18, 1924, in Cheshambucks, England, to Sidney and Rose Butler.
She met and married Russell DeLong (a GI stationed in England) in 1944. Joyce was a war bride sent by Congress and landed in Somers, Montana, during World War II. After World War II Russell and Joyce settled in Somers together and raised their three children. She was a housewife and very involved in her church.

Joyce, to all who knew her, was a kind and caring individual who touched the lives of so many. She was a friend to everyone and famous for her pies.

She was preceded in death by her husband, Russell DeLong; parents, Sidney and Rose Butler; sister, Joan, sister Phylis and brother Dennis.
She is survived by her children, Graham DeLong and his wife Linda DeLong, Linda Joy DeLong and Ray DeLong. Joyce is also survived by her grandson Mathew DeLong, granddaughter Shanna Hale and five great-grandchildren, Abigail, Grace, Katelynn, Hailey and Micah.

A funeral will be held on Monday, Oct. 18, at Epworth United Methodist Church at 11 a.m., followed by a burial and a luncheon.
Friends are encouraged to visit the website www.buffalohillfh.com to leave notes of condolence for the family. Buffalo Hill Funeral Home and Crematory is caring for the family.
---