Janet G. Hanson, 66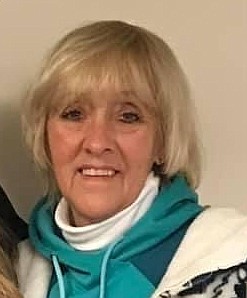 |
October 14, 2021 12:00 AM
On Sept. 23, 2021, a welfare check was conducted at Jan's apartment in Libby, where she was found unconscious, and was later determined to be in a diabetic coma. From the Libby ER, Jan was transported to the Boise ICU in the early morning hours of the 24. She was removed from life support, with her children bedside, on Saturday, Sept. 25, 2021.
Jan was born May 18, 1955, and grew up near Ashley Lake. She was born to Richard and Josephine (Sundt) Hanson and was the youngest of eight siblings. She graduated from Kalispell's Flathead High School in 1973.
Jan is survived by her daughter Brandy (John) Schmitz of Hewitt, Minnesota, and son Roger (Cassie) Motichka of Hayden, Idaho, grandchildren "Angel" (Bailey), "Honey Ham" (Jake), and "Kaila-Boo" (Kailyn), sister Carol Slaybough of Hermiston, Oregon, special friend Darrell Doubek of Libby, cousin Gloria Smith of Kalispell, sister-in-law Sherian Hanson of Marion, and many loved nieces, nephews, cousins and friends.
She was preceded in death by her parents Richard and Josephine Hanson, brothers Calvin, Allen, Richard and Lawrence, sisters Joyce Heindel and Joann Calbick, and friend Barb Sears of Libby.
Many times she shared stories about her family and friends — especially the holidays at her brother Allen's house, her love of Ashely Lake and Bitterroot Lake, how much she loved being a stay-at-home mom while her kids were little, and the many people she met when living in Libby, Idaho and Minnesota while living closer to her grandkids. She often reminisced about the fun she had during her 15-plus years of managing the Columbia Falls Dairy Queen for Bill Barber in the '80s and '90s. She loved being in customer service and most recently enjoyed her job at the Libby Rosauers where her smile was loved by so many whom she interacted with.
A private ceremony for family will be held at Ashley Lake next summer.
---