Scapegoat Wilderness goes to Stage 1 restrictions after human-caused fires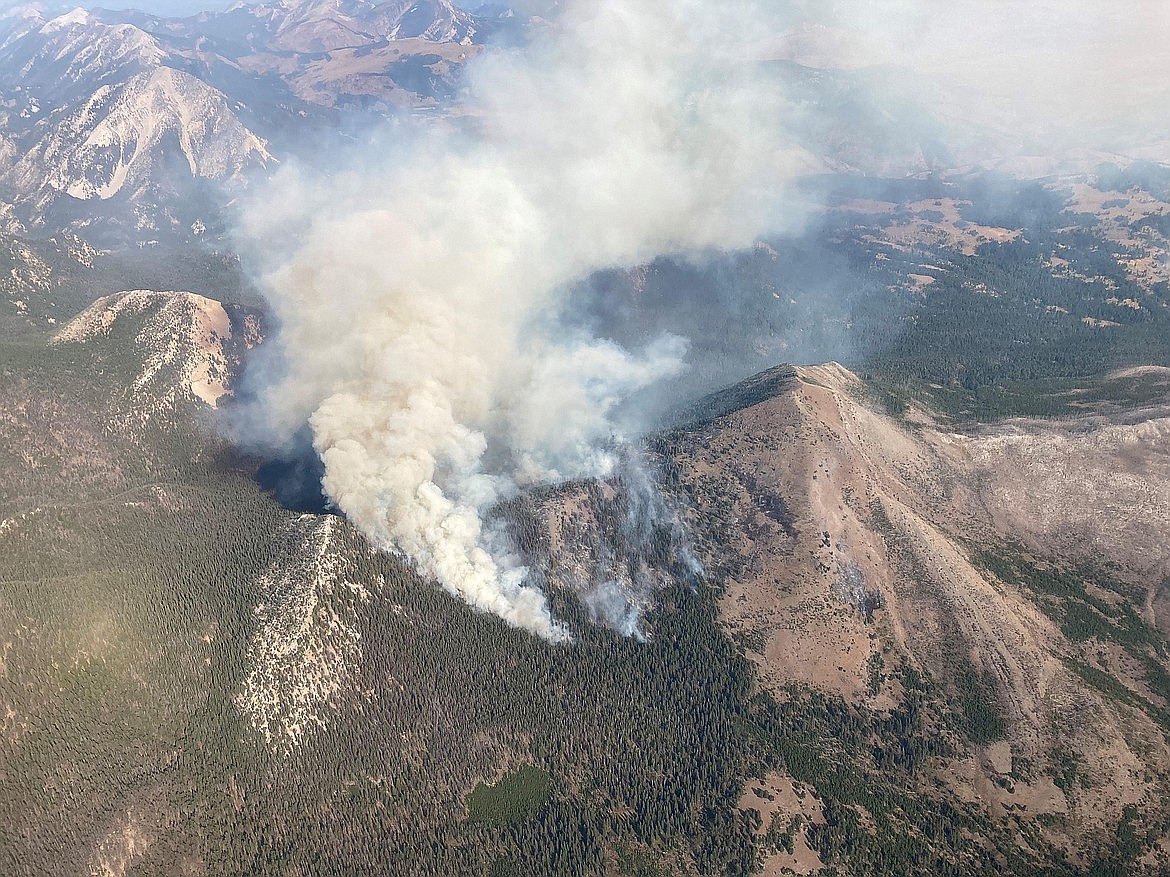 The Crown Mountain Fire burns west of Augusta on the Rocky Mountain Front Oct. 5. The fire as well as several other human-caused fire starts, has the Rocky Mountain Ranger District going to Stage 1 Fire Restrictions. (Forest Service photo)
|
October 18, 2021 10:30 AM
Following two new human-caused fire starts, the Rocky Mountain Ranger District, and the entirety of the Scapegoat Wilderness on the Lincoln Ranger District, returned to Stage 1 fire restrictions on Sunday.
"The district is working to contain the Crown Mountain Fire and Saturday, it received reports of two new human-caused starts, putting it at six human-caused starts on the district in the last month," Rocky Mountain District Ranger Mike Munoz said in a press release from the U.S. Forest Service. "It is disappointing to have to return to Stage 1 fire restrictions in October, and this is not something we take lightly."
Stage 1 Fire Restrictions mean no campfires, as well as other open burning. General hunting season starts this Saturday.
The Crown Mountain Fire is burning west of Augusta and is more than 1,300 acres. It has caused the closure on the Benchmark Road, a main access point to the Bob Marshall Wilderness.
In addition, a large area around the fire is closed as well.
Both of these new fires are located southwest of Augusta on the Rocky Mountain Front. The Elk Creek Fire, initially sized up at 1 acre around 11:20 a.m. on Saturday, is located within the Sawmill drainage near the forest boundary. A Type 1 helicopter, a Type 3 helicopter and a hotshot crew with assistance from the Augusta Volunteer Fire Department helped contain it at 1.5 acres by lining it with water hose lay.
A few hours later at 2:38 p.m., the Falls Creek Fire was called in and is located in the West Fork Falls Creek just south of the Dearborn corridor. Air attack sized the fire up at 10 acres and as of the evening of October 16 a Type 1 helicopter, a Type 3 helicopter, 2 large air tankers and a hotshot crew were working to contain it.
The fire is estimated to be approximately 4 miles from structures. This week is supposed to be warm and dry and a red flag warning was up for Sunday.
Visit: https://www.fs.usda.gov/alerts/hlcnf/alerts-notices for the latest information on closures and alerts on the Helena-Lewis and Clark National Forest. Visit: www.mtfireinfo.org for the latest info on active fire restrictions.
---