Columbia Falls mayor challenged by write-in candidates
by
CHRIS PETERSON
Hungry Horse News
|
October 22, 2021 12:00 AM
Incumbent Columbia Falls Mayor Don Barnhart is being challenged by write-in candidates John Rallis and Chris Sellmann in the Nov. 2 municipal election.
Barnhart, 68, has been a public servant for decades. He's been mayor for the past 12 years, spent 33 years as a Columbia Falls volunteer fireman and 11 years as chief. Prior to his tenure as mayor, he was on the City Council for seven years — being appointed initially to fill in for a member who left the council.
He grew up in Columbia Falls and graduated from high school here in 1971.
He said he supported the resort tax, noting it was refined by a citizens committee and took 18 months to craft the final language so that it centered on tourists and the service industry rather than Columbia Falls citizens.
"We had to do something to raise funding for public safety," he said. "That was the point of it."
Without it, the city was considering a public safety mill levy, which, if passed, would have raised property taxes further.
The resort tax, by contrast, will come with a property tax rebate.
"We made it absolutely transparent," he said, noting the tax passed by a fairly wide margin. "It wasn't a two-vote deal."
Barnhart is concerned about workforce housing, and noted the city is working to buy a piece of property for workforce housing.
He noted that while some people want the city to go back to a mayoral form of government, the city manager form works well. He said the city manager works under the direction of the mayor and council and over the years a lot has been accomplished — including a host of street and park improvements and perhaps most importantly, pushing for a Superfund cleanup of the Columbia Falls Aluminum Co. site.
He also noted that River's Edge Park now has bathroom facilities, 12th Avenue West has a crossing light at U.S. 2, the city has new tennis courts and plans for more improvements at Columbus Park and Nucleus Avenue has seen a surge in development and growth in recent years, with more to come with city support and planning.
"I'm proud of what we've done," he said.
Barnhart is the only mayoral candidate who will appear on the ballot, which were mailed out late last week for the Nov. 2 election.
CHRIS SELLMANN is one of two write-in candidates for mayor.
Sellmann, 50, said he would do away with the city manager form of government in favor of a full-time mayor position. He said he also opposed the city's new 3% resort tax, saying it was taxation without representation because it impacts people from outside the city limits. Only city residents could vote on the tax.
Sellmann, who grew up in Long Island, New York, is a long-haul truck driver and was active with the Flathead County Sheriff's Department as a reserve deputy for four of his nine years.
He said the city needs more police, and one way to fund at least one position is to eliminate the city manager position.
He said the city needs "a standard mayor that would do the job."
Sellmann said his concern about growth was that the city was focusing too much on the tourist industry.
"Columbia Falls isn't a tourist area," he said. "It's a tourist stop-off.
He said the city needs more affordable housing, noting its hard for a working-class family to find a place to live.
Sellmann said he ran for office, albeit late, with encouragement from Gov. Greg Gianforte and House District 3 Rep. Braxton Mitchell.
"Let's keep Columbia Falls, Columbia Falls," he said. "That's the most important part of it."
JOHN RALLIS is giving it another shot in the Columbia Falls mayoral race, this time as a write-in. Rallis, 82, ran unsuccessfully against Barnhart in 2017.
His platform has familiar themes from his last campaign.
"I want to see the city grow and change into a real city," he said.
Getting there in Rallis' view, would require a full-time mayor position. Currently the mayor position is part-time, with a salary of $400 a month.
He was said if he was elected mayor he wouldn't even go to city council meetings. He said the office of the mayor would be independent and would manage the city outside of council.
He would rid the city of the city manager form of government, he said.
Rallis said he voted for the resort tax, but he thought its scope was too narrow. He said he'd like to see a 5% sales tax and a business license tax, so the city would have the funding it needed instead of relying on outside sources.
He said he wants to grow the city's industrial base and he wants to see another national park that would encompass Columbia and Teakettle Mountains and extend all the way to Canada.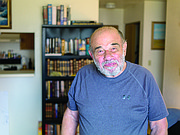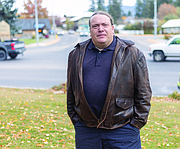 ---