Mary Ellen Kriz, 85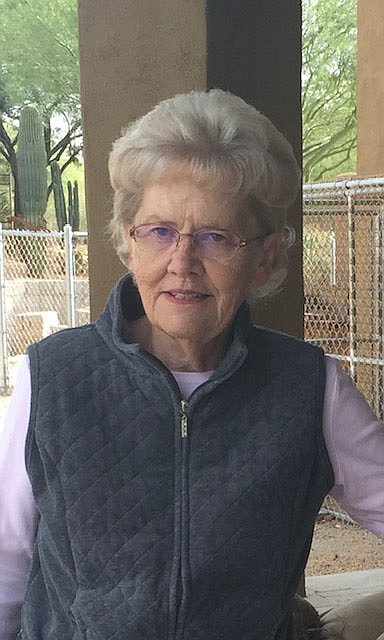 |
October 24, 2021 12:00 AM
Mary Ellen Kriz was born in Geddes, South Dakota, on March 15, 1936, to Albert and Mary Phillips (Bennett). The middle of three kids, Mary grew up in Geddes where she graduated from high school.
Mary then went on to get a nursing degree in Mitchell, South Dakota, to become a registered nurse.
Married to Jean Kriz on April 20, 1958, they started their family on a farm northeast of Geddes, one mile away from Jean's grandfather's homestead. When they sold their farm around 1972, Jean and Mary moved their family first to Pickstown, South Dakota, then to Bigfork, Montana, then to Princeton, Idaho, then to Belt, Montana, and eventually settled in Columbia Falls.
Mary used RN to work in the health industry, and she retired from North Valley Hospital in Whitefish. Mary spent over 20 years with North Valley Hospital, and she retired as their director of Human Resources.
In 2009, Jean and Mary moved to Mesa, Arizona, to be closer to their daughters and granddaughter.
Mary was the stability for her family; she was selfless and an excellent mother. In retirement, she enjoyed sewing and made many beautiful quilts and decorative pillows as presents to her family and close friends.
One of Mary's biggest joys was becoming a grandmother to Jordyn in 2003 and over the years being able to be close and participate in her life.
Mary passed away on Oct. 9, 2021, and is survived by her sister Betty King and brother Mel Phillips, son Phillip (Joanne Morrow) Kriz, daughters Mary (Dave) Harris, and Marla (Kevin) Role, and granddaughter Jordyn Role whom she loved dearly.

---