Kenneth E. Sorley, 74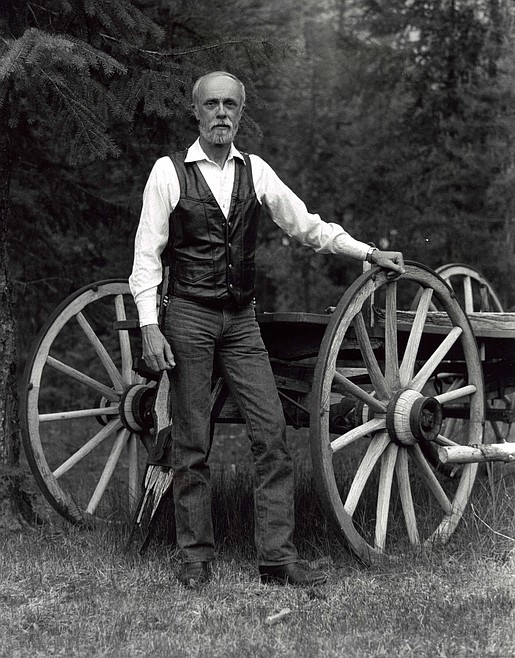 |
October 25, 2021 12:00 AM
Kenneth E. Sorley, 74, of Hungry Horse, has been called home by our Heavenly Father on Oct. 20, 2021. He will always be a beloved husband, father, brother, grandfather, uncle, cousin and friend to many.
Ken was born in April of 1947, in Seattle to Arthur Sorley and Verla Green-Sorley. He was raised near Vida, Montana, on a modest-sized farm. Upon graduating in the late spring of 1965 from Circle High School he ventured west to the Flathead Valley. While in the Flathead Valley he held a few different odd jobs, from working on the railroad to being a service technician until meeting the love of his life Flora. They become one on June 5, 1971, at Woodland Park in Kalispell.
After marrying Flora, they became lifelong residents of Hungry Horse where he pursued a few more jobs. He worked at Plum Creek in the plywood mill, Flathead County Sheriff's Office where he served the citizens of the county for 20 plus years as a deputy, and for the Glacier Park International Airport Security Office.
He enjoyed taking motorcycle trips, camping, fishing, powwows, teaching his children and grandchildren the different ways of a campsite to field dressing a deer or cleaning and preparing a fish. He also spent time showing his girls and grandkids about guns, reloading and shooting techniques, to spending time in the leather shop building holsters, belts and knife sheaths. He enjoyed watching his grandkids in all their sporting events, to spending time picking many gallons of huckleberries and making piles of lefse.
Ken did a bit of volunteering. He volunteered with the North Valley Search and Rescue, Flathead County Sheriff's Posse, Hungry Horse Volunteer Fire Department and the Canyon Kids Christmas Fund. After retirement, he enjoyed his time touring the country with Flora in their Miata pulling their motorcycle trailer in tow to visit family and friends along the way. If not traveling the country, he could be found in Spotted Bear camping at Gorge Creek.
Ken was welcomed home into heaven by his father and mother, his wife "Flora," and his granddaughter "Samantha."
He will be dearly missed by his daughters Annette (Eric), Laura (Hank), Pauline "Poe" (Justin); eight grandchildren Kenneth (23), Breana (21), Brailyn (19), Michael (18), Kindi (12), Shianne (10), Byron (8), Bailey (5); Dad's sister Judy (Doug) and her son Danny, and numerous cousins.
Family and friends are welcome to join the immediate family for a viewing at Darlington Funeral Home from 3-5 p.m. on Friday, Oct. 29, located at 3408 US Hwy 2 E., Kalispell. Services will be held at Glacier Bible Camp at 11 a.m. on Saturday, Oct. 30, located at 400 Fifth St. W., Hungry Horse. Interment will be at Woodlawn Cemetery in Columbia Falls. A potluck reception will follow at Glacier Bible Camp at 400 Fifth St. W., Hungry Horse.
Flowers can be sent to Darlington Funeral Home. In lieu of flowers, a monetary donation may be made to Canyon Kids Christmas Fund at Park Side Credit Union in memory of "Ken Sorley."
---