Whitefish mulls stricter rules on short-term rentals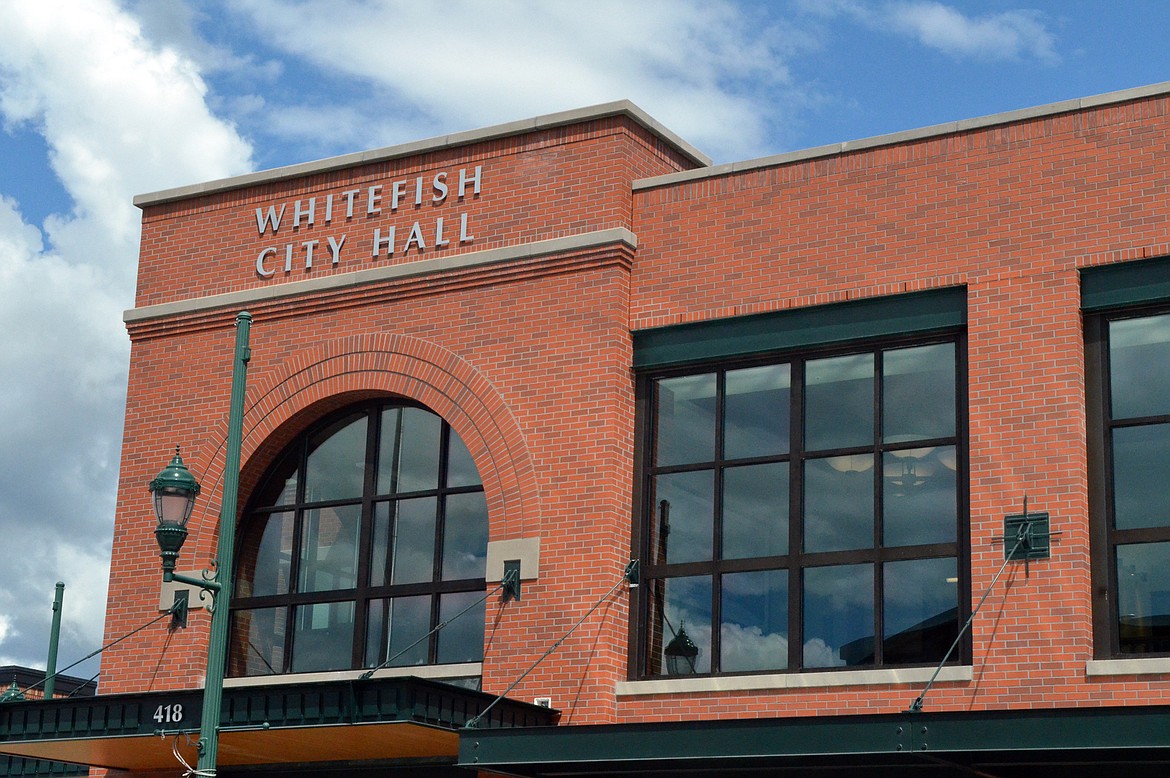 Whitefish City Hall is seen in downtown Whitefish in this file photo. (Whitefish Pilot)
by
CHAD SOKOL
Daily Inter Lake
|
September 6, 2021 12:00 AM
Whitefish officials are considering a litany of new regulations on short-term rentals, which are often blamed for displacing permanent residents and contributing to a severe shortage of affordable housing in the area.
The City Council will hold a work session Tuesday evening, prior to its regular meeting, to discuss the proposals, which include changing the city's definition of "short-term rental" and requiring hosts to publish their city registration numbers when listing their properties online or on apps such as Vrbo and Airbnb.
The council is not poised to vote on any of the proposed regulations; it can't take binding action during work sessions.
"Whitefish was listed recently in the 'Top 10 Trending Destinations for Summer, According to Airbnb.' This is not the type of travel accolade that we're looking for," Dylan Boyle, executive director of the Whitefish Convention and Visitor Bureau, wrote in a letter to the council.
Boyle reported there are 1,271 short-term rentals listed within the 59937 ZIP code, which includes Whitefish and some areas just outside city limits. They average 2.3 bedrooms apiece, for a total of more than 2,900 guest rooms, he said — more than twice the number of hotel rooms and other traditional lodgings in the area.
"We understand many factors contribute to affordable housing issues in Whitefish. However, the ever-increasing number of short-term rentals has significant implications and must be addressed," Boyle wrote, adding that the visitors bureau "fully supports a temporary moratorium on licensing of new short-term rentals be put into place immediately to allow time for benchmarks to be set that reflect a level of short-term rentals in Whitefish consistent with community liveability."
Whitefish Planning Director David Taylor wrote that the council should consider:
Defining consecutive stays of fewer than 90 days as a short-term rental use, while still allowing long-term, month-to-month rentals in order to protect tenants. (The current definition is fewer than 30 days.)
Requiring short-term rental hosts to include their city registration numbers and property addresses "on any print, internet site or other medium" where their units are listed or booked.
Clarifying that "condominiumized" hotel rooms are short-term rentals if they're under different ownership than the rest of the hotel.
Publishing a map of registered short-term rentals on the city's website.
Considering "significant increases" in short-term rental registration fees to cover the city's costs related to enforcement, staffing, materials and software.
Coordinating a public relations campaign with the Whitefish Convention and Visitors Bureau to encourage visitors to book stays only in legal and registered short-term rentals.
Taylor also suggested the council examine other impediments to affordable housing. The city could, he said, eliminate restrictions on employee housing, such as dorms and boarding houses; eliminate rules that prevent homeowners from renting out accessory dwelling units; and increase density allowances in certain residential zones.
The city also could provide better incentives to developers under the Legacy Homes Program, which was recently gutted by a new state law signed by Gov. Greg Gianforte.
The council will meet in person at City Hall on Tuesday. The work session will begin at 5:30 p.m. before the council's regular meeting begins at 7:10 p.m. Instructions for tuning in remotely via Webex video conferencing, as well as the council's full meeting agenda, can be found on the city's website.
Assistant editor Chad Sokol may be reached at 406-758-4439 or csokol@dailyinterlake.com.
---