Family, friends remember Kalispell shooting victim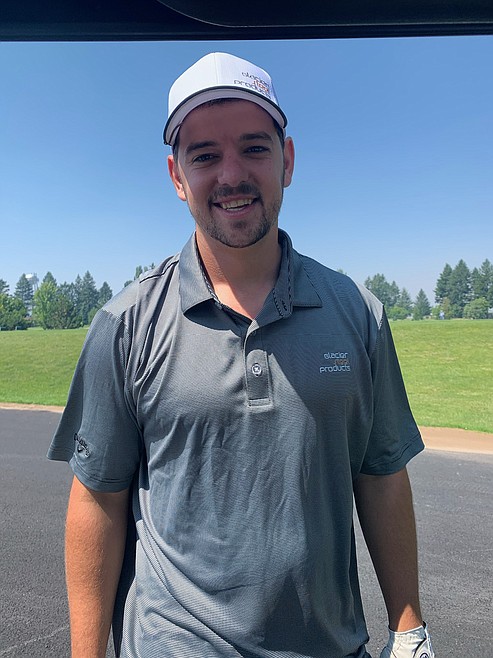 by
SCOTT SHINDLEDECKER
Hagadone News Network
|
September 21, 2021 2:59 PM
A Kalispell man who died in a shooting at a fitness center last week will be remembered at a memorial service Wednesday in Missoula.
Matthew David Hurley, 27, was killed by an as-of-yet to be named person on the morning of Thursday, Sept. 16, in the parking lot of Fuel Fitness and Nutrition, where Hurley was the general manager.
Kalispell Police Chief Doug Overman said his agency would not release the suspected killer's name until formal charges are filed. Overman said the department's case was submitted to the Flathead County Attorney's Office on Tuesday.
County Attorney Travis Ahner had a brief comment on the investigation.
"Our office is reviewing the initial investigative reports from this incident that have been submitted by the Kalispell Police Department," Ahner said. "They have kept us updated throughout the incident and ensuing investigation, and I'm confident that the matter is being handled thoroughly and appropriately."
Hurley's father, David Hurley, and the owner of the Fuel Fitness chain, Michael Burks, shared recollections of him on social media posts.
"Matt was a kid who loved everyone he met and everyone he met loved him," David Hurley wrote. "He adored his big sister and loved being Uncle Matt to Bentley, Hudson and Cooper. He loved his family and had a love for adventure and all things fun. It was always a joy to spend time with Matt, he made everyone around him laugh."
David Hurley wrote that Matt had moved to Kalispell in April 2018 to manage Fuel Fitness. He also reported that Matt and his fiancee had gotten engaged earlier this year.
"Jill and Matt were truly a one-of-a-kind couple and you knew how much they cared for each other just by the looks and small gestures they did for each other," David Hurley wrote. "Matt was a genuinely sweet kid who grew up to be a terrific young man and was deeply loved by so many that had the fortune to know him. He will be so missed and fondly remembered."
David Hurley also shared a social media post on Flathead Crimestoppers on Sept. 18 about the man who he said shot the man who is suspected of killing his son.
"Last night I finally met the man who tried to protect my son," David Hurley wrote. "While it was too late for Matt, he was able to stop the man who murdered my son by grabbing his gun and shooting him before taking a bullet in his leg. His selfless actions saved countless lives in the Gym. He is the true hero of this tragic day. Thank you William Keck, from the Hurley and Keith families."
Burks posted the following message on social media Friday, Sept. 17.
"There are superheroes that don't wear capes…. I am honored to introduce to you one of them… This gentleman heard shots fired, ran towards them to access his firearm in his vehicle and opened fire on the suspect that shattered our lives in a millisecond," Burks wrote. "William Keck, you will always be an integral member of our Fuel Family Fuel Fitness & Nutrition Kalispell. YOU ARE OUR SUPERHERO!!! Thank you for unselfishly sacrificing your safety and possibly your life, to protect the lives of our Fuel Family."
A GoFundMe campaign https://www.gofundme.com/f/matts-celabration-of-life was also launched to help pay for Matt Hurley's funeral expenses and other costs.
The campaign, which was organized by Hurley's sister, Alexandria Jessop, may also help establish a memorial in Matt Hurley's name.
Services are scheduled for 11 a.m. Wednesday, Sept. 22, at Garden City Funeral Home in Missoula.
Reporter Scott Shindledecker may be reached at 758-4441 or sshindledecker@dailyinterlake.com.
Recent Headlines
---