Bakery introduces colorful French pastries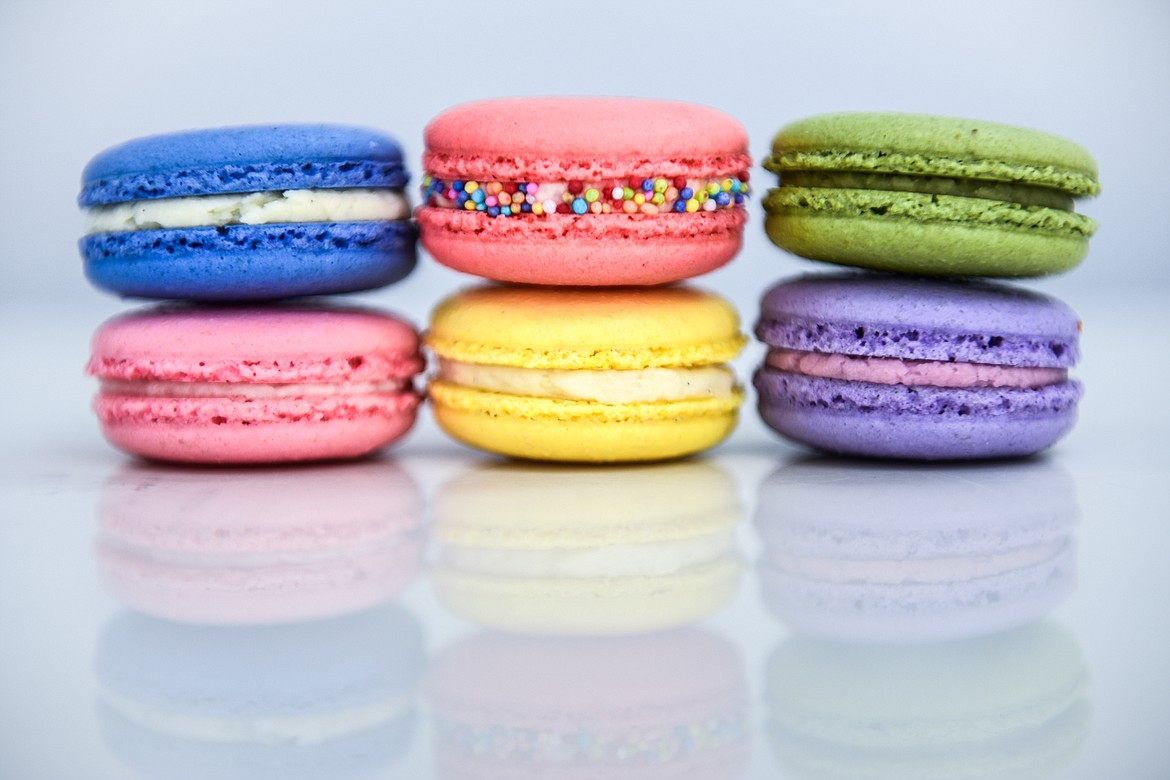 Top to bottom, left to right, vanilla bean, raspberry rose, birthday cake, lemon, matcha and huckleberry flavored macarons from Sweet Mountain Macarons on Friday, Sept. 17. (Casey Kreider/Daily Inter Lake)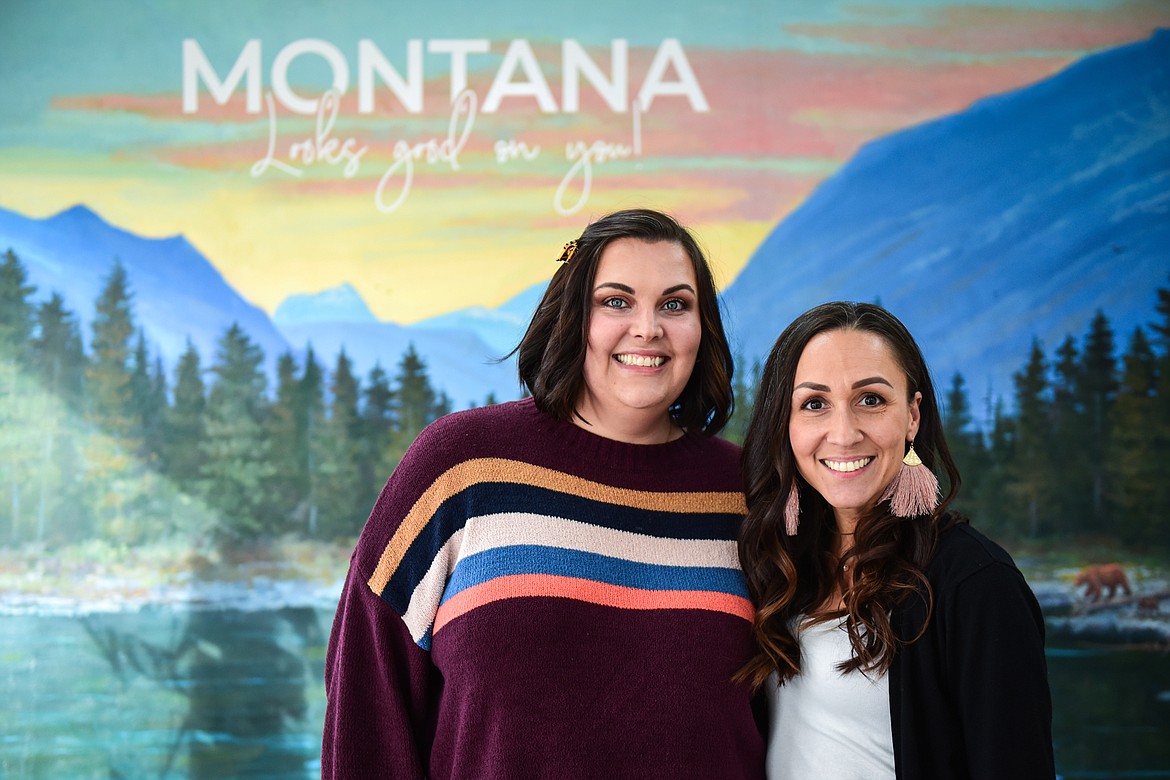 Larissa and Heather Allred of Sweet Mountain Macarons at their bakery location at Sugar Happy Cupcakes in Evergreen on Friday, Sept. 17. (Casey Kreider/Daily Inter Lake)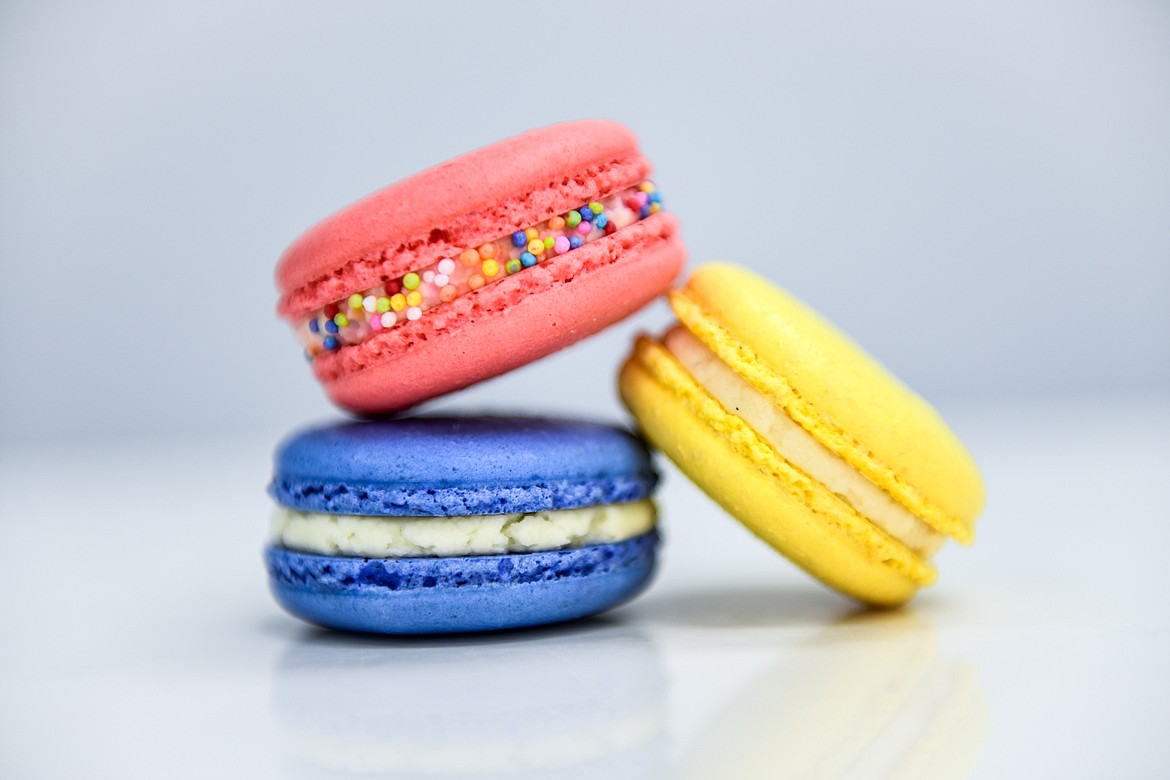 Birthday cake, vanilla bean and lemon flavored macarons from Sweet Mountain Macarons on Friday, Sept. 17. (Casey Kreider/Daily Inter Lake)
Previous
Next
by
BRET ANNE SERBIN
Daily Inter Lake
|
September 26, 2021 12:00 AM
Heather and Larissa Allred have their differences of opinion, but they can both agree on what makes a mouthwatering macaron. The women of Sweet Mountain Macarons know the exact flavor, color and texture for the French pastries, even though each takes a slightly different approach to getting the recipe just right.
"You want that perfection," said Heather, as she and Larissa fastidiously analyzed their newest batch of fall flavors.
The delicate meringue cookies came into the Allreds' lives separately two years ago. Larissa was living in Idaho at the time, concocting a plan for a business she could run from home while caring for her children. Meanwhile, in the Flathead, Heather came across macarons when her husband — the brother of Larissa's husband — fell in love with the treats at a party.
Before that first batch, Larissa had never tasted a macaron. Heather, on the other hand, was familiar with the colorful confections. But at the start, they both knew macarons had a reputation of challenging even the best bakers.
"They're notoriously hard," Larissa said.
An organized rule-follower, Larissa followed instructions to a T until she finally figured out the tricky recipe. Heather, on the other hand, felt comfortable relying on her own creativity in the kitchen.
After dozens of disappointments and tearful phone calls between the two bakers, Heather and Larissa finally managed to master the macaron. It took almost nine months. The key, they said, is making sure the batter isn't contaminated with even a drop of oil, which could ruin the consistency.
This spring, they decided to blend their talents by creating Sweet Mountain Macarons.
Larissa moved to Montana and the business partners went from cottage businesses to a full-fledged commercial operation. They transitioned out of their home kitchens into the Sugar Happy Cupcakes bakery in Evergreen. From there, they sold macarons to Markus Foods and Boudoir Bar in Whitefish, filled custom orders for weddings and events, and even launched a website with nationwide shipping.
"It's grown really fast," Heather said. "It's good, amazing and also overwhelming."
At first, they baked one tray at a time, producing 15 cookies in about two hours. Now, Sweet Mountain Macarons makes 84 dozen cookies every week.
Heather and Larissa believe the demand for macarons has taken off because the exotic pastries are such a new and unique treat for many people. Plus, they're aesthetically appealing and gluten-free.
Macarons have a crunchy exterior with a sweet, gooey center. Sweet Mountain Macarons offers a rainbow of different flavors, including birthday cake, matcha and raspberry rose. Huckleberry is their most popular flavor, but classics such as vanilla bean and lemon are top sellers, too.
Larissa and Heather agree: "fluffernutter" is both bakers' favorite flavor.
As the seasons change, they're looking forward to introducing seasonal flavors like maple bar and caramel apple. They can create custom color and flavor combinations for special events and even decorate corporate logos on top of each macaron.

There's no limit to the Allreds' cookie creativity.
Sweet Mountain Macarons can be found online at: https://sweetmountainmacarons.com.
Reporter Bret Anne Serbin may be reached at 406-758-4459 or bserbin@dailyinterlake.com.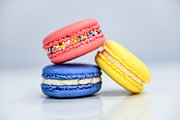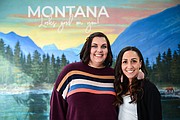 ---