Whitefish Fire Service Area seeks volunteers for advisory committee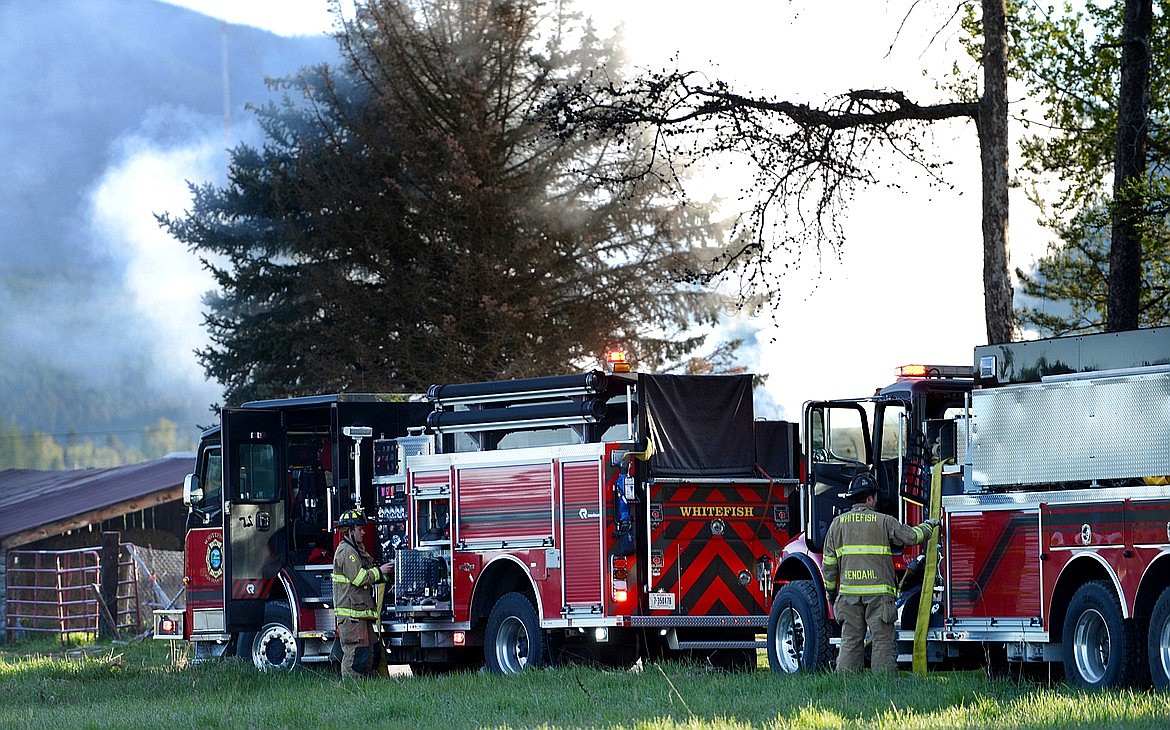 The Whitefish Fire Department responds to a structure fire along JP Road in this file photo. (Whitefish Pilot)
by
CHAD SOKOL
Daily Inter Lake
|
September 26, 2021 12:00 AM
The Whitefish Fire Service Area is seeking five volunteers to serve on a new steering committee that will help advise the district in the coming years.
In a news release, the service area's Board of Trustees said it expects the committee to operate for three months, with volunteers committing to work 10 hours a week. Applicants must reside within the service area, which covers about 86 square miles and includes about 3,200 residences in the northern Flathead Valley.
The Board of Trustees — members of which were elected in May — is especially interested in committee applicants with relevant skills, such as firefighting, negotiating and financial planning.
"The Whitefish Fire Service Area needs a better plan for the future," board President Mark Carlson said in the release. "The WFSA board is committed to identifying clear, strategic steps for the future of the WFSA. The research and analysis completed by the Steering Committee will be vital to the future of fire service inside the WFSA."
Applications to serve on the committee must be submitted via the service area's new website, whitefishfireservicearea.org. They are due by Oct. 10, and the board will announce selections by Oct. 31.
The Whitefish Fire Service Area was established by the Flathead County commissioners in 1989 and is served by the Whitefish Fire Department under a contract between the city and the county.
A study completed in December 2020 by students and researchers at Carnegie Mellon University found that about 1,400 structures in the service area are located more than 5 road miles from a fire station. It found six new stations may need to be constructed to adequately serve the area.
In an accompanying survey, 17% of responding homeowners from the service area said they had been refused home insurance, largely because fire protection service is stretched thin. The survey also found insurance rates are 20% higher for homes more than 5 road miles from a fire station.
"This Steering Committee has been in process over the last few months as the board has sought to provide more information and education to people who live in the WFSA," said Jimmy Deats, the board's vice president. "People have questions about insurance, paid/volunteer firefighters, fire districts and many other areas. The Steering Committee will help the board provide answers to questions like these."
Assistant editor Chad Sokol may be reached at 406-758-4439 or csokol@dailyinterlake.com.
---