Missionary worker recounts latest trip to Russia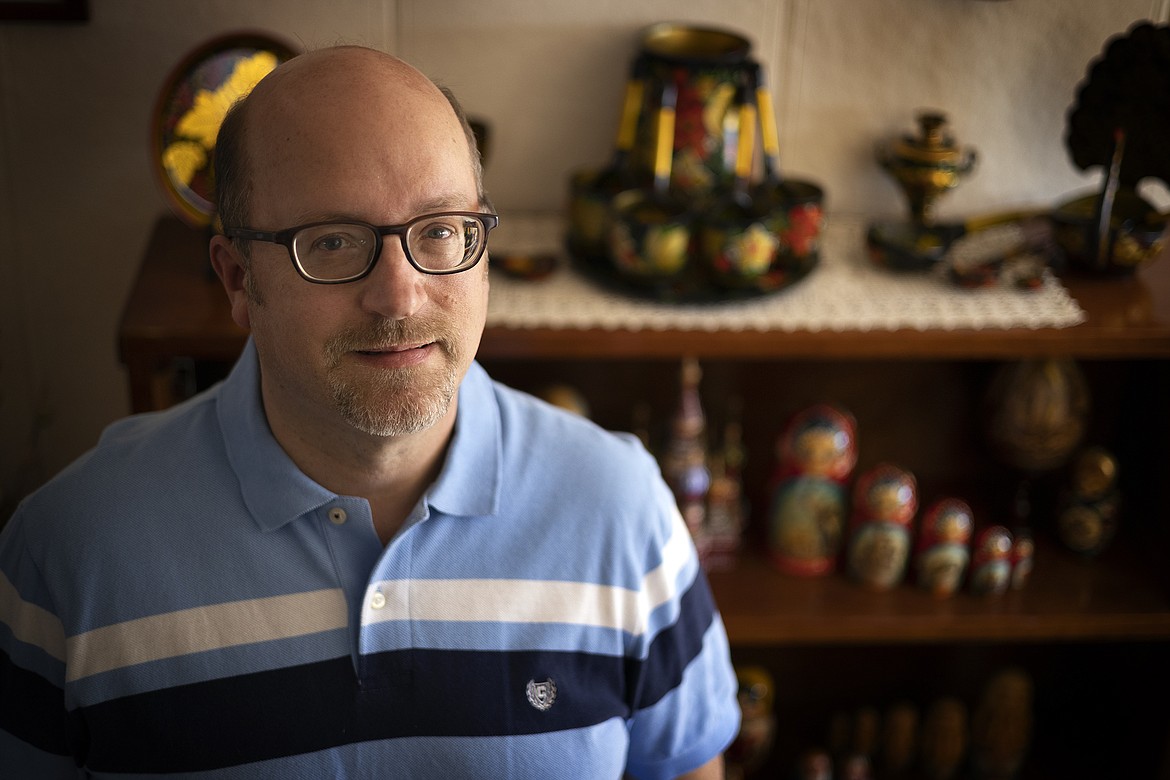 Columbia Falls resident Craig Blair was in Volgograd, Russia, just 100 miles from the Ukrainian border, when war broke out in February. (Jeremy Weber/Daily Inter Lake)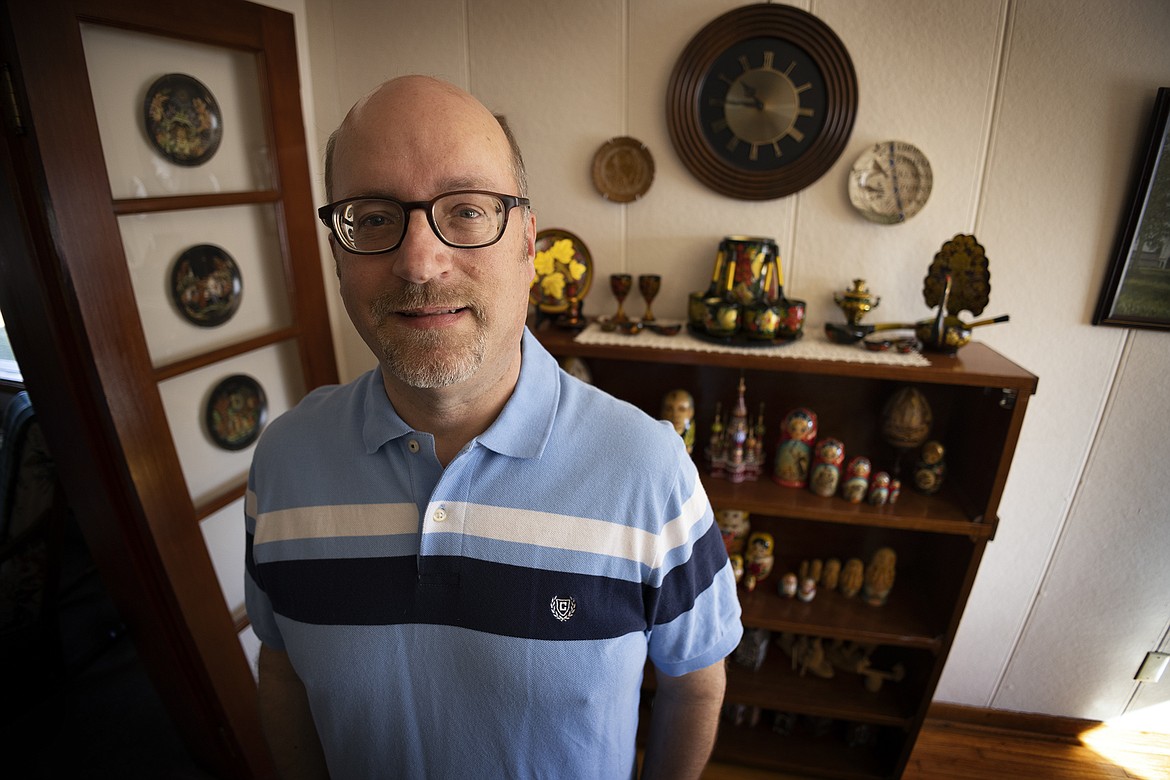 Columbia Falls resident Craig Blair was in Volgograd, Russia, just 100 miles from the Ukrainian border, when war broke out in February. (Jeremy Weber/Daily Inter Lake)
Previous
Next
by
JEREMY WEBER
Daily Inter Lake
|
April 5, 2022 12:00 AM
Staring out the airport window at the heavy fog blanketing the Russian city of Volgograd on March 2, Craig Blair wasn't exactly sure how he was going to make it home to Columbia Falls.
With the war in Ukraine raging just 100 miles to the west, Blair was anxious about being able to leave the country and had already seen his flight to Moscow canceled by the inclimate weather the day before.
For now, all he could do was sit, wait and pray.
BLAIR had been deep in the woods outside the city when the news came of Russia's invasion of Ukraine the morning of Feb. 24. There, he had been helping conduct the same camp teaching English as part of a Russian youth ministry that he had been a part of for more than a decade. Blair had faced hurdles and adventures getting in and out of the country before, but this time would be different.
"It seems like every trip back there over the past few years has been an adventure for me, having to deal with Covid and crossing borders and now this," Blair said. "I knew there was a conflict brewing, but I wasn't concerned about my personal safety. My friends always watch out for me when I am over there."
Blair's fascination with Russia began while working with Campus Crusade for Christ in college when he met a group from Moscow at a conference in Manila in 1990.
"This was before the collapse of the Soviet Union, so I was very intrigued as to what was happening over there," he said. "I had been envious of some of my college friends who had been traveling behind the Iron Curtain during those years and I also wanted to be a part of that."
Blair wound up taking his first trip to Moscow just a year later as part of a choir group that performed on Easter in the Palace of Congresses in the Kremlin. According to Blair, the concert was broadcast to more than 100 million viewers in Russia.
"There was some political unrest at the time, but it was a great trip," Blair said. "I remember one of the Russians remarked that 'I thought we were enemies, but we have met you and you are just like us.' From that point on, God had grabbed my heart for Russia."
Blair wound up living in Moscow from 1993 to 1996 while working with a ministry there.
After traveling back and forth between the U.S. and Russia for several years, Blair once again made Moscow his home from 2005 until 2011, helping teach school children ethics and morals based on the Bible.
The combination of Putin coming to power and Blair's father's battle with cancer led to Blair's return to the U.S. in 2011, but much of his heart remained in Russia.
"There was less openness to our schools, not because of anti-Christian sentiments, but because the Russian Orthodox Church was gaining more political favor," he said. "If you were not Orthodox, then you were looked on with a lot of suspicion."
Blair eventually found his way back home to Columbia Falls after he took a job with Youth With A Mission (YWAM) Montana in Lakeside in 2013.
Having already worked with his friends in Volgograd to start the English camps for the Christian Missionary Alliance youth ministry there, Blair has been traveling to the city twice a year since 2012.
THIS TRIP was not the only time Blair had encountered his share of adventure trying to get in and out of Russia. One trip saw him bounce back and forth between Ukraine, Belarus and Russia in search of the propper entry and exit paperwork while a trip in the summer of 2020 involved skirting around Covid regulations.
"I came through Paris and was assured I would be able to enter the country [Russia], but I still got stopped by the guards in the Moscow airport," Blair said. "I was told I could not enter Russia as a foreigner coming from France, but was told if I was willing to fly to a country they were accepting foreigners from, then I could enter the country. I wound up flying to Turkey and back while they kept my luggage waiting for me."
This time around, Blair was at the camp when the news of the invasion of Ukraine reached him.
"When my friends first heard the news of the invasion, there was a general feeling of disbelief," he said. "Everyone thought there would have to be a quick resolution to the situation and that it would not be allowed to drag out. You see what is going on and you just think, how can this be happening?"
While he was able to fulfill his commitment to the camp, he made the decision to change his travel plans and come home nearly a week before he had originally intended.
Politics and the weather decided to work together in an attempt to crush his plans.
"First, we heard the airport in Volgograd was closed, but it turned out it wasn't," Blair said. "Then my friends in Moscow told me all the flights to Europe had been canceled."
Working quickly, Blair got on the phone with his travel agent and began finding a new route home, eventually finding one going through Istanbul in Turkey, Chicago, Dallas and eventually to Spokane.
JUST ONE last hurdle remained (or so he thought), a negative Covid test was required within 24 hours of travel leaving the country. After being tested, Blair prepared to leave Volograd March 1, only to see fog set in so heavy that his original flight was canceled. The plane was able to land the next day and he reached Moscow inside the 24 hour window of his negative Covid test and was able to fly to Istanbul.
After connections in Chicago and Dallas, Blair touched down in Spokane on March 3 and drove back to Montana the following day, glad to be home.
"The trip was never really dangerous for me, but there was some concern as to whether or not I would be able to get out of the country," he said. "Now my heart is not only concerned for the Ukrainian people, but also my friends back in Russia. The sanctions have really affected their lives. I know several people who have already lost their jobs and some who can't access their money in banks."
As the sanctions have taken their toll, Blair says he is afraid the hardships they cause may change the Russian people's view of Westerners.
"Every Russian person I spoke with never wanted this war and were shocked and, in many cases, ashamed of what their country is doing. I am worried that the world looks upon Russians now with hatred," he said. "I fear these sanctions are just going to turn the Russian people against the West. We are definitely moving into a new Cold War if things keep continuing the way they are going. It will take us years to once again realize we are just people and there is no need for us to be enemies."
While Blair is safe at home after his latest adventure in Russia, he can only hope he will one day be able to see his friends there again.
"I don't even know if I will be able to get a new visa in the future," he said. "Was that my last trip to Russia? I would hope not, but I just don't know."
Reporter Jeremy Weber can be reached at 758-4446 or jweber@dailyinterlake.com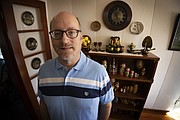 Recent Headlines
---