GOP congressional candidates to debate in Whitefish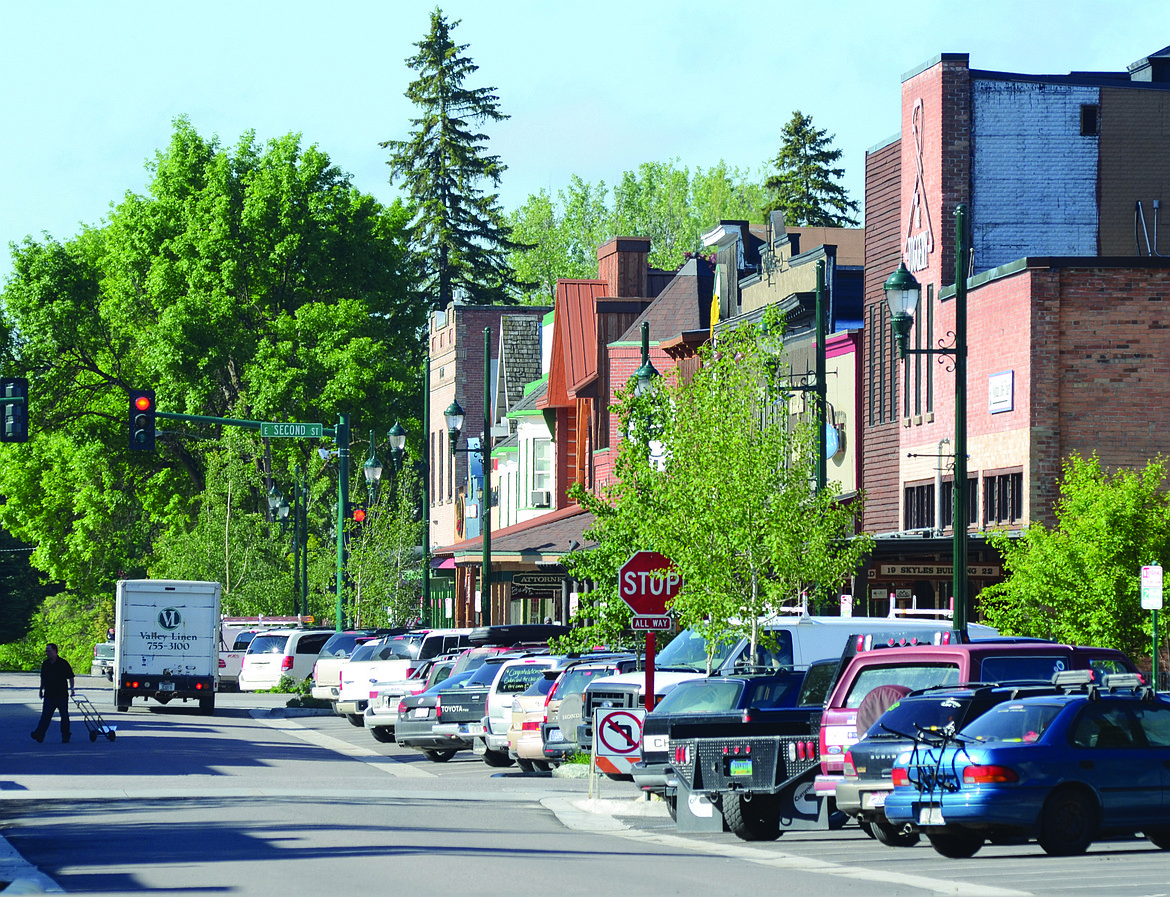 Central Avenue in downtown Whitefish.
by
Daily Inter Lake
|
April 8, 2022 3:00 PM
Whitefish next month will host a debate of Republican candidates vying for Montana's District 1 congressional seat.
The debate is planned for May 20 at the Whitefish Performing Arts Center at 7 p.m.
The event is a part of a four-city debate series that is co-sponsored by Montana Farmers Union, United States Cattleman's Association, Montana Cattleman's Association and the Northern Plains Resource Council. 
Democrat candidates for the District 1 seat will debate May 6 on the Montana State University campus in Bozeman. The District 2 debates will be in Miles City for the Republican candidates, and Havre for the Democrats.
All candidates registered with the Montana Secretary of State have been invited to participate.
As of Thursday morning, Republicans Mitch Heuer, Matt Jette, Al "Doc" Olszewski and Mary Todd, and Democrats Cora Neumann, Monica Tranel, and Tom Winter had committed to participating in the District 1 debates.
Former Interior Secretary Ryan Zinke is seeking the Republican nomination in District 1, but has not committed to the debate. Zinke lives in Whitefish where the debate is being held.
Republicans Kyle Austin, James Boyette and Charles Walking Child, and Democrats Penny Ronning and Mark Sweeney have committed to District 2 debates. Current Montana U.S. Rep. Matt Rosendale has not committed to the debate.
Candidates will spar in-person in front of a live audience, and each of the sessions will be televised on ABC FOX and Northern Ag Network will broadcast the debates. 
"It's our opportunity to put issues that are important to rural Montana and family farms at the forefront of the conversation surrounding the elections," MFU President Walter Schweitzer said, adding that rural communities are the backbone of Montana. 
All debates are open to the public and will be moderated by Jim Sargent.
For more information and an updated listing of confirmed candidates who will participate in the debates, visit https://montanafarmersunion.com/montana-debates/.
Recent Headlines
---