PHOTOS: The 12th annual Glacier Fiddle Festival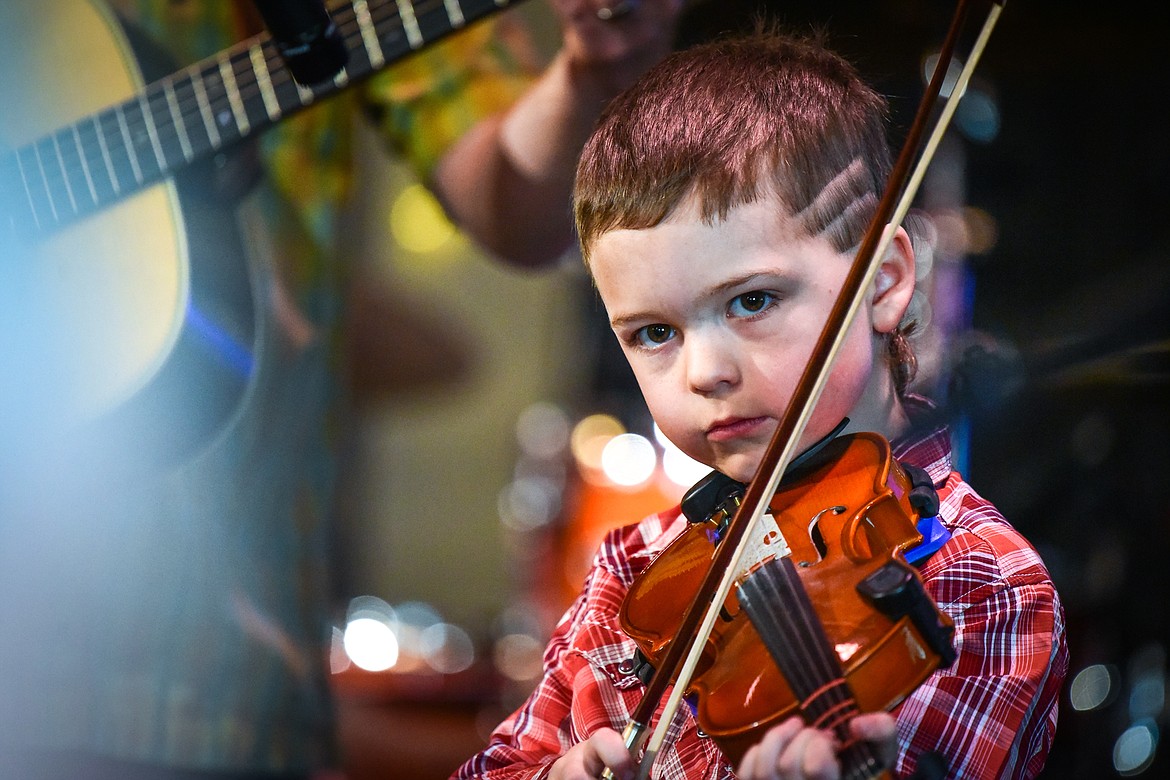 Hartford Coyle performs in the pee wee age division final round at the 12th annual Glacier Fiddle Festival at Cornerstone Community Church in Kalispell on Saturday, April 9. (Casey Kreider/Daily Inter Lake)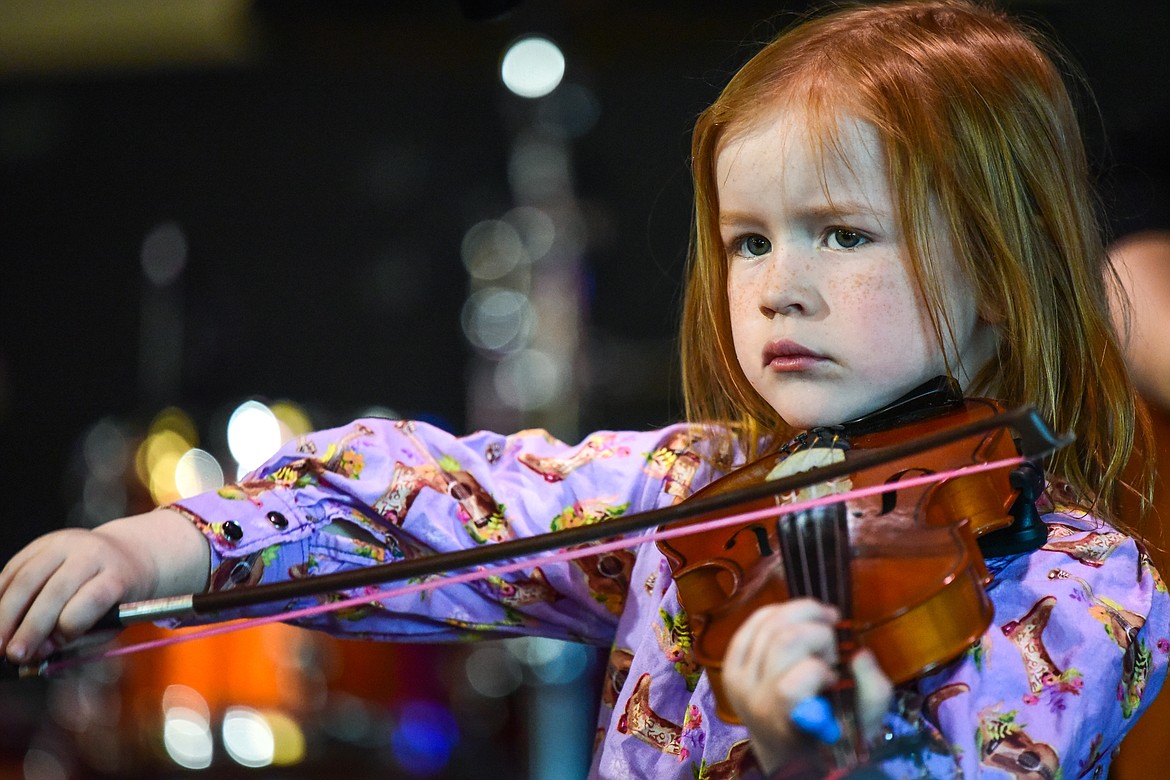 Abby Buckley performs in the pee wee age division final round at the 12th annual Glacier Fiddle Festival at Cornerstone Community Church in Kalispell on Saturday, April 9. (Casey Kreider/Daily Inter Lake)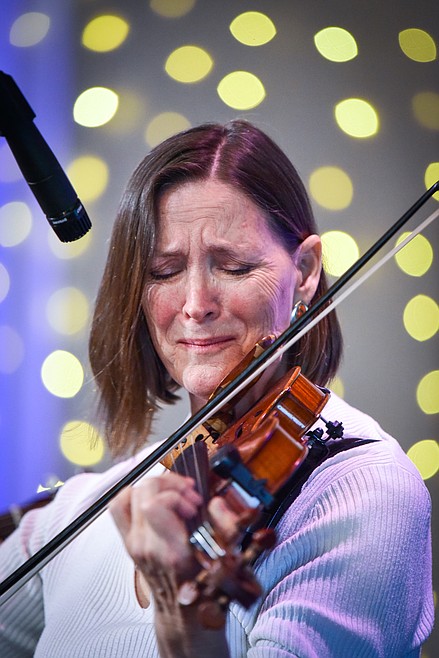 Debby Carlson performs in the senior age division at the 12th annual Glacier Fiddle Festival at Cornerstone Community Church in Kalispell on Saturday, April 9. (Casey Kreider/Daily Inter Lake)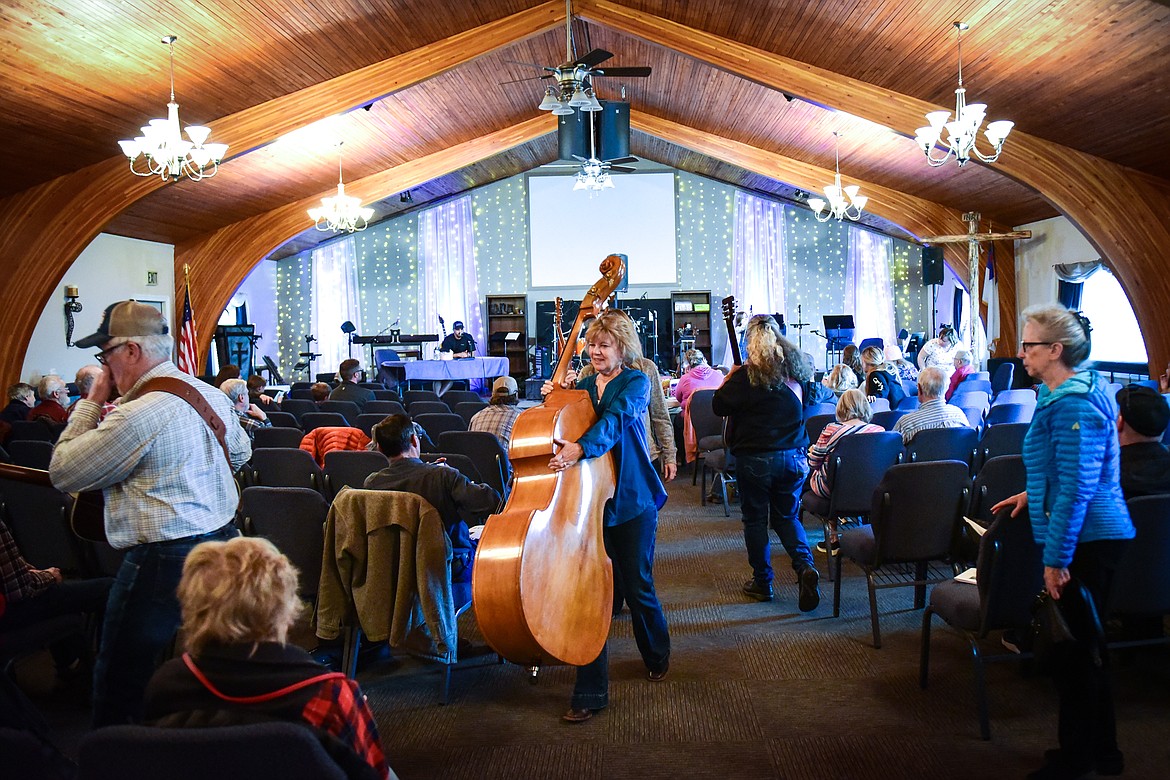 Musicians carry their instruments at the 12th annual Glacier Fiddle Festival at Cornerstone Community Church in Kalispell on Saturday, April 9. (Casey Kreider/Daily Inter Lake)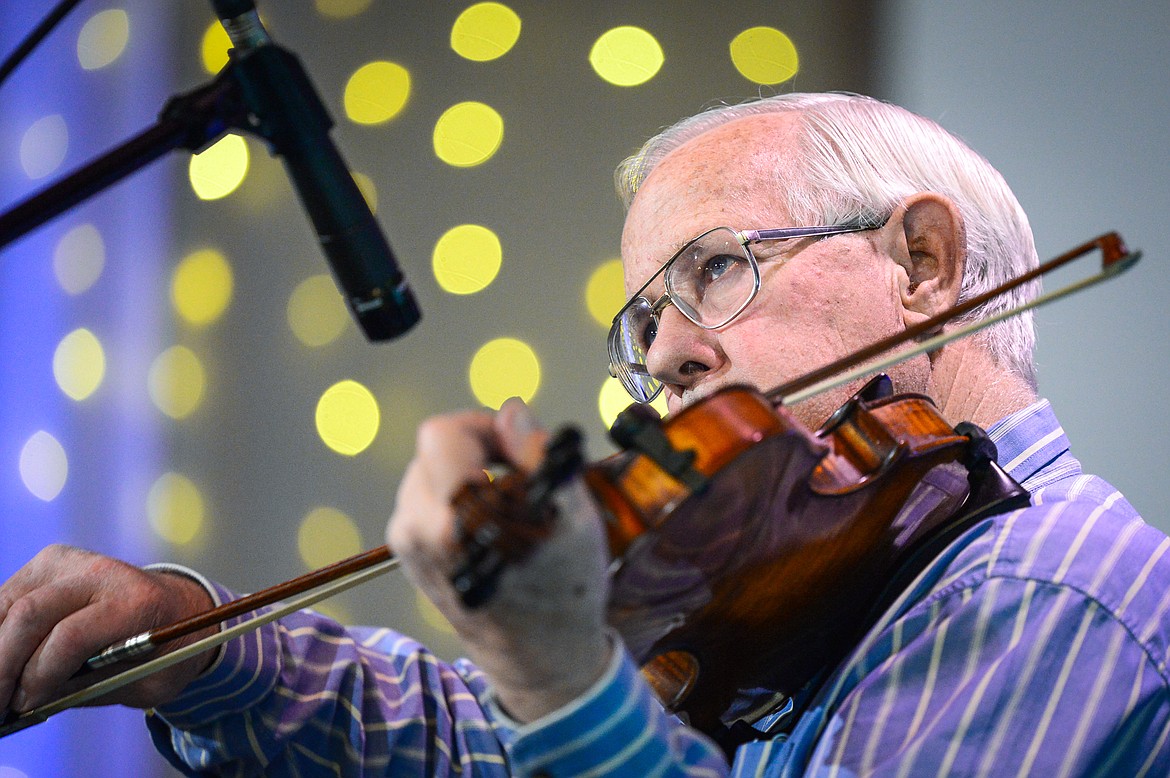 Sandy James performs "Walking the Dog" in the senior age division at the 12th annual Glacier Fiddle Festival at Cornerstone Community Church in Kalispell on Saturday, April 9. (Casey Kreider/Daily Inter Lake)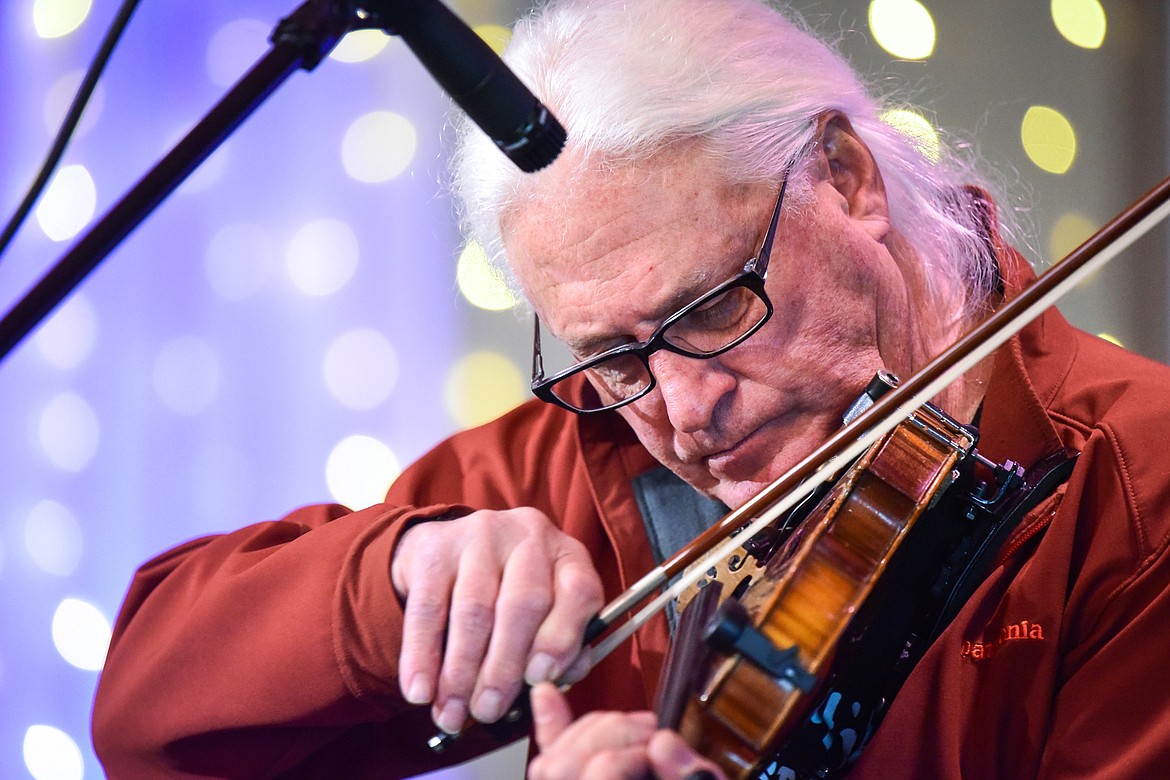 Kalispell resident Luke Hojnacki performs "Arkansas Traveler" in the senior age division at the 12th annual Glacier Fiddle Festival at Cornerstone Community Church in Kalispell on Saturday, April 9. (Casey Kreider/Daily Inter Lake)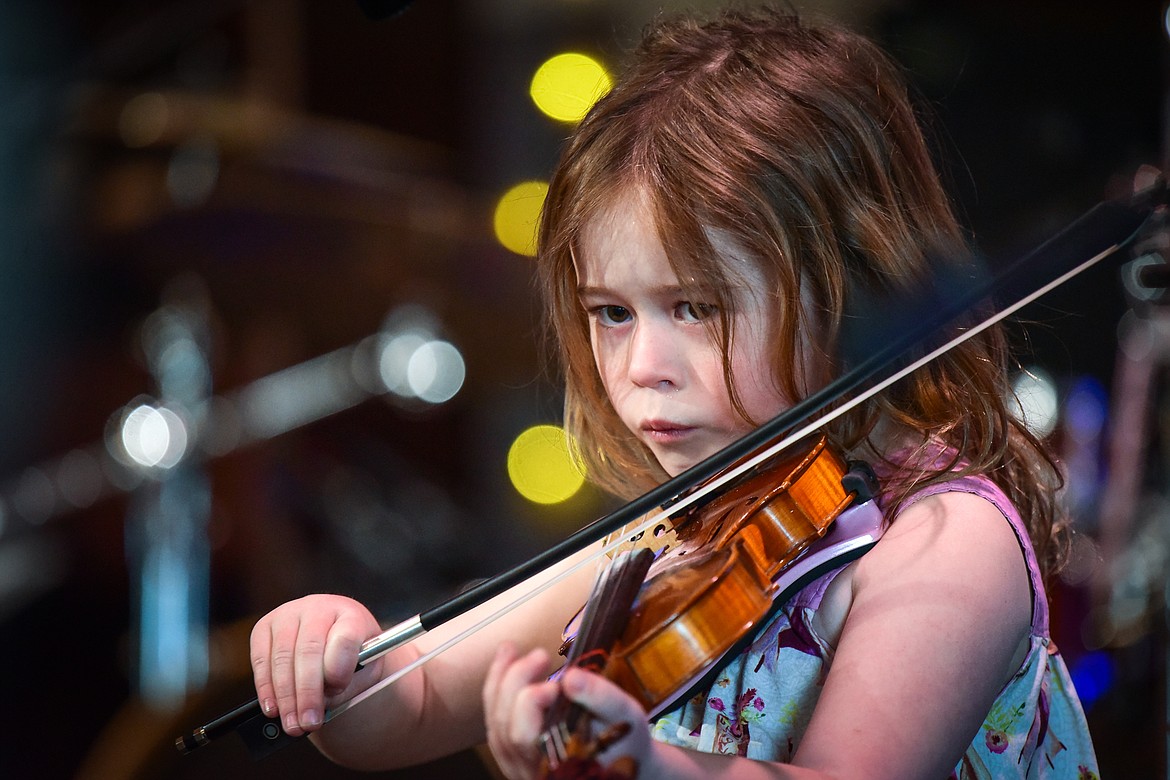 Maggie Buckley performs "Blackberry Blossom" in the pee wee age division final round at the 12th annual Glacier Fiddle Festival at Cornerstone Community Church in Kalispell on Saturday, April 9. (Casey Kreider/Daily Inter Lake)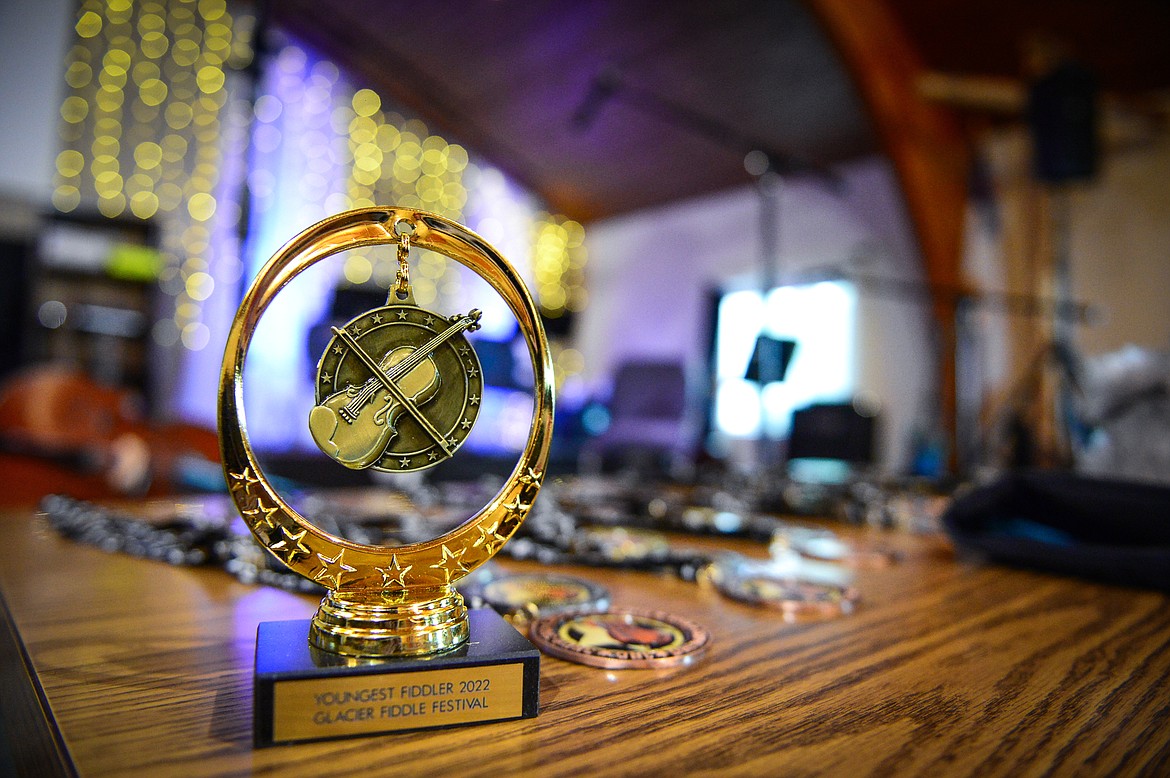 Trophies for youngest and oldest fiddler as well as medals for 1st, 2nd and 3rd place in junior, adult, no holds barred, theme song, champion, picking and accompanist at the 12th annual Glacier Fiddle Festival at Cornerstone Community Church in Kalispell on Saturday, April 9. (Casey Kreider/Daily Inter Lake)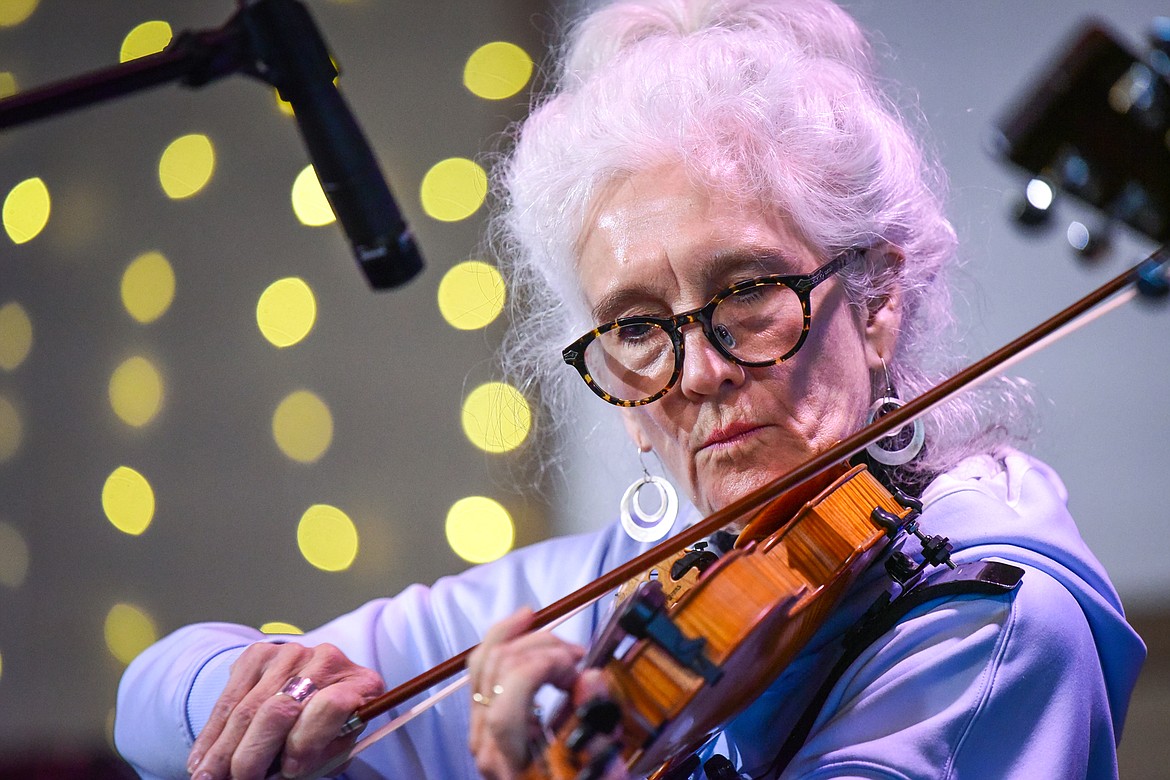 Mary Cooper performs in the senior age division at the 12th annual Glacier Fiddle Festival at Cornerstone Community Church in Kalispell on Saturday, April 9. (Casey Kreider/Daily Inter Lake)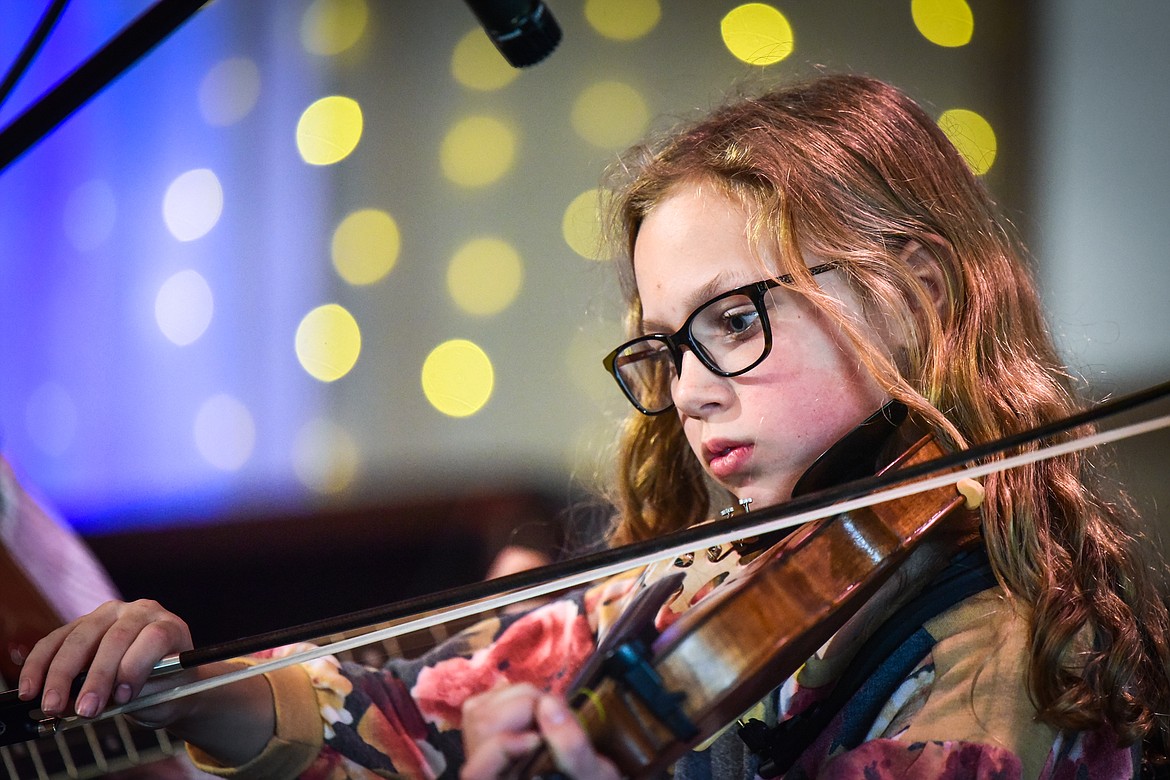 Jacey Smith performs in the junior junior age division at the 12th annual Glacier Fiddle Festival at Cornerstone Community Church in Kalispell on Saturday, April 9. (Casey Kreider/Daily Inter Lake)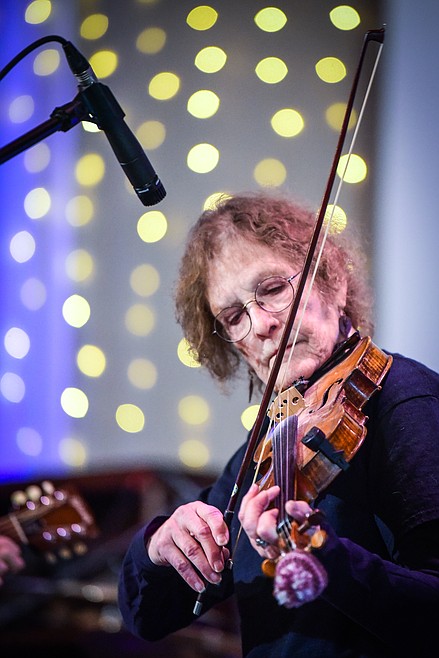 Alida Wright performs in the senior age division at the 12th annual Glacier Fiddle Festival at Cornerstone Community Church in Kalispell on Saturday, April 9. (Casey Kreider/Daily Inter Lake)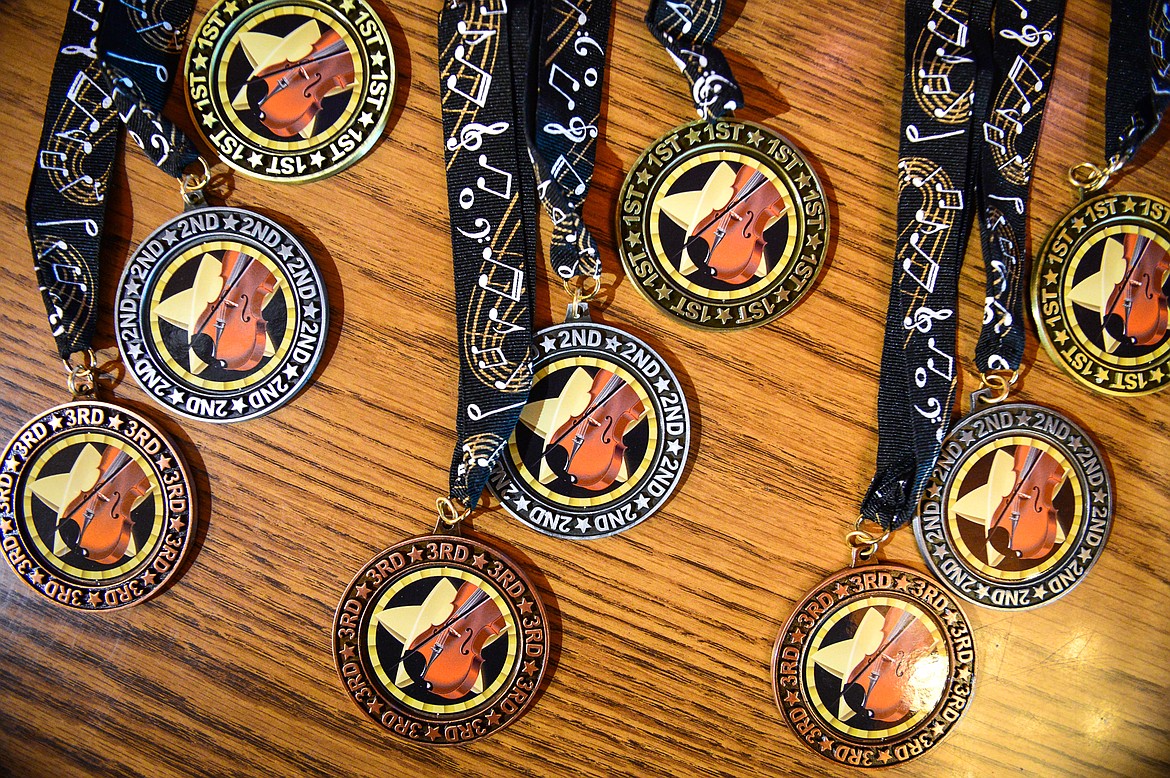 Trophies for youngest and oldest fiddler as well as medals for 1st, 2nd and 3rd place in junior, adult, no holds barred, theme song, champion, picking and accompanist at the 12th annual Glacier Fiddle Festival at Cornerstone Community Church in Kalispell on Saturday, April 9. (Casey Kreider/Daily Inter Lake)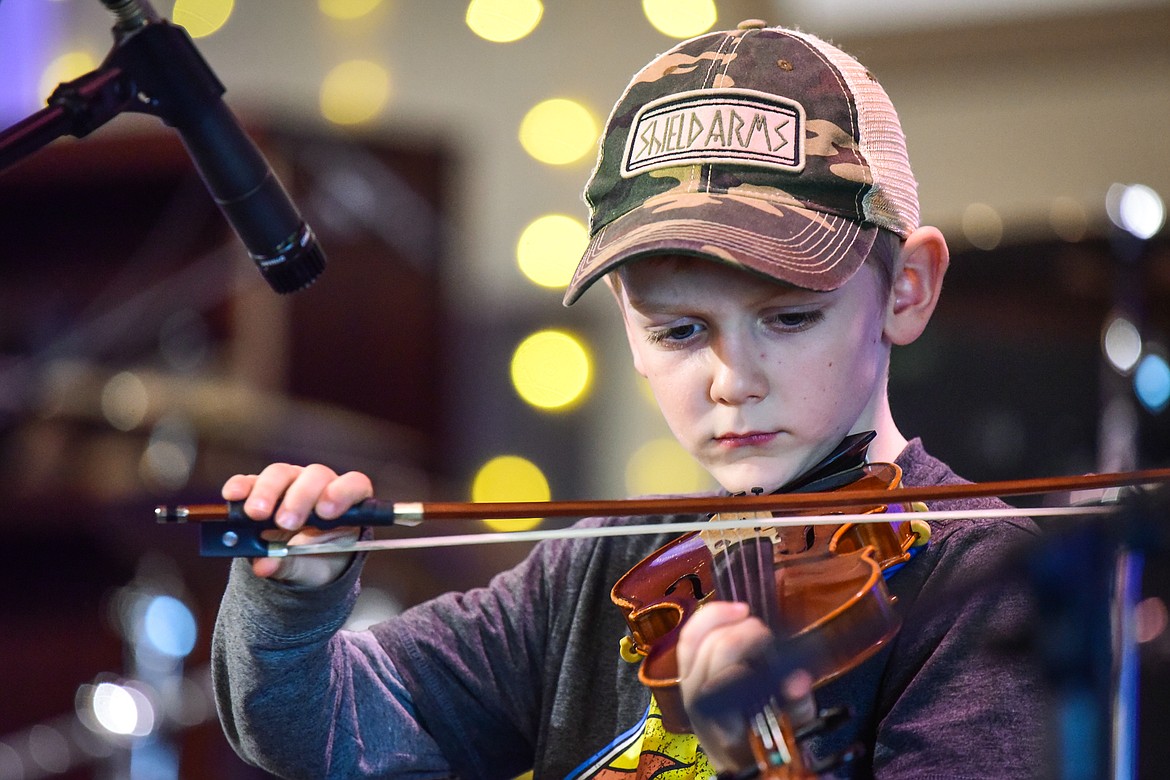 Jared Penner performs "Cripple Creek" in the pee wee age division final round at the 12th annual Glacier Fiddle Festival at Cornerstone Community Church in Kalispell on Saturday, April 9. (Casey Kreider/Daily Inter Lake)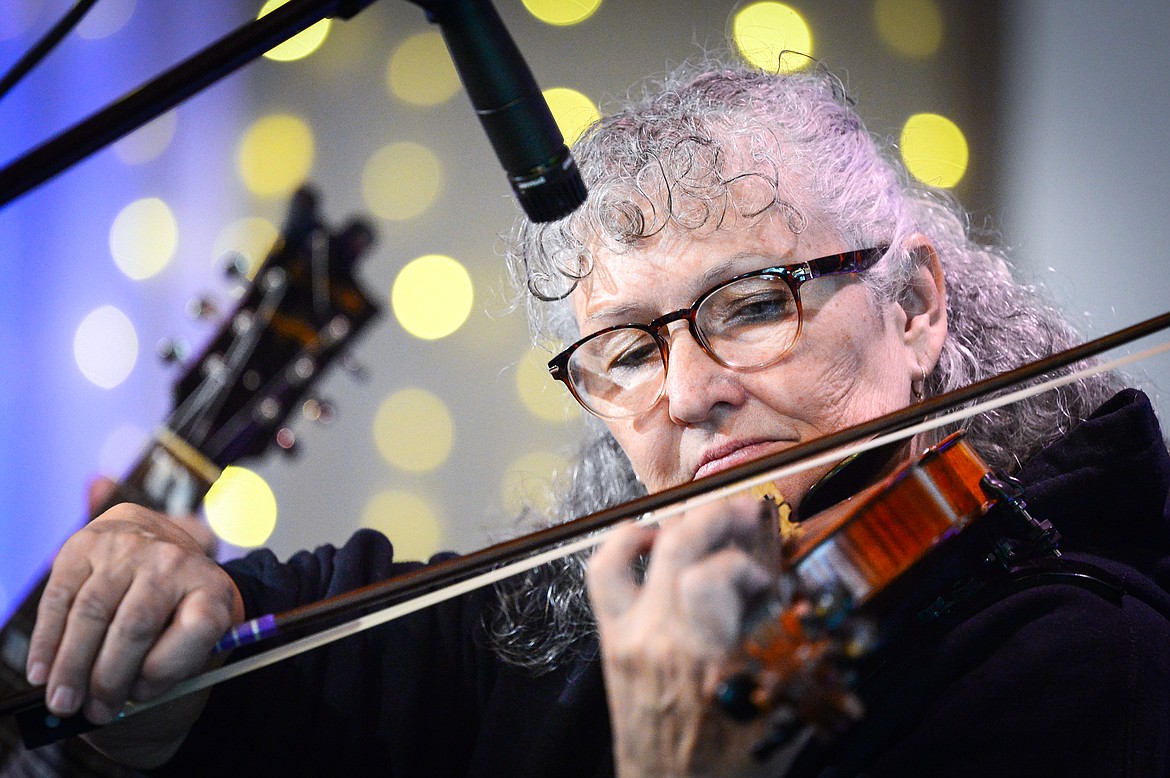 Sheila Wright performs in the senior age division at the 12th annual Glacier Fiddle Festival at Cornerstone Community Church in Kalispell on Saturday, April 9. (Casey Kreider/Daily Inter Lake)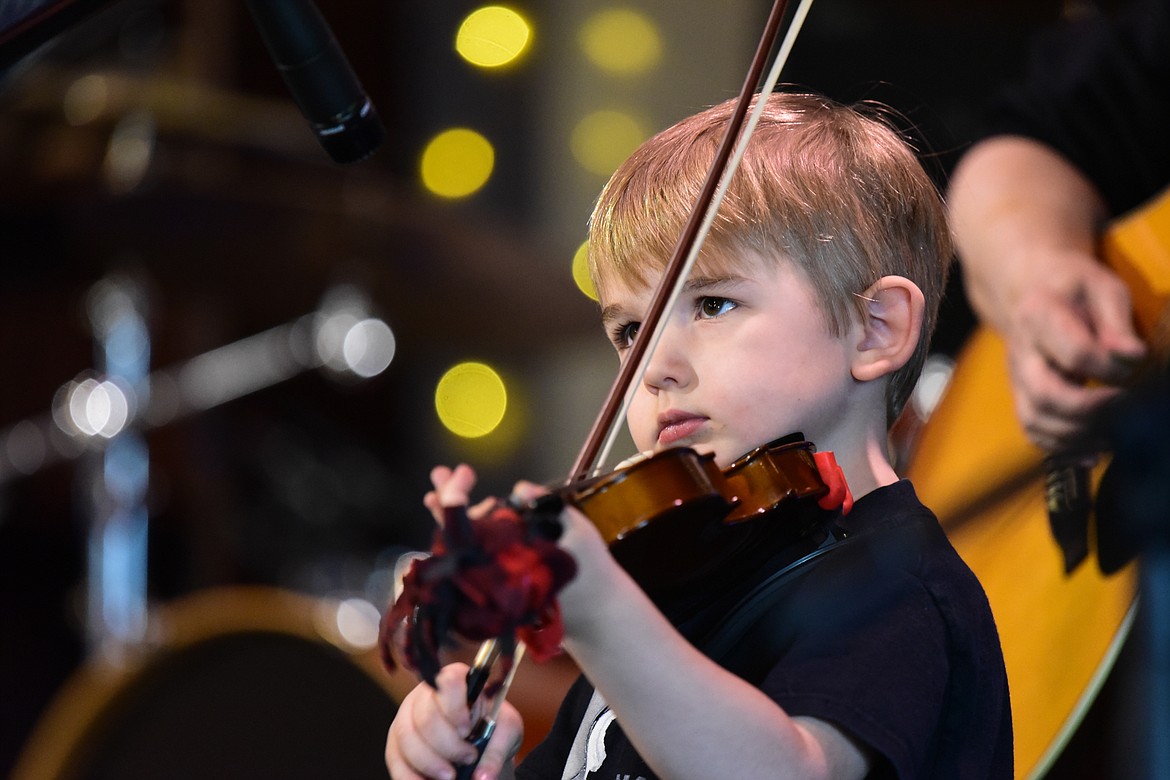 Clark Huguenin performs "Boil the Cabbage Down" in the pee wee age division final round at the 12th annual Glacier Fiddle Festival at Cornerstone Community Church in Kalispell on Saturday, April 9. (Casey Kreider/Daily Inter Lake)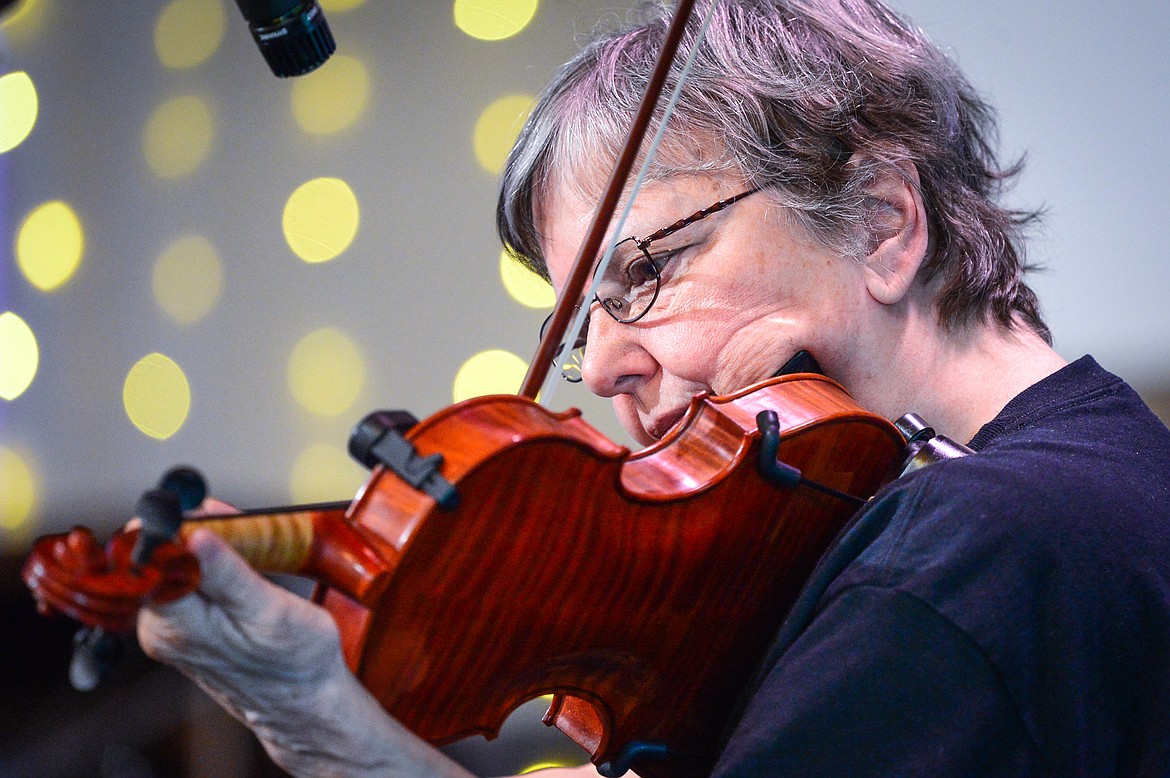 Barbara Curtis performs in the senior age division at the 12th annual Glacier Fiddle Festival at Cornerstone Community Church in Kalispell on Saturday, April 9. (Casey Kreider/Daily Inter Lake)
Previous
Next
by
CASEY KREIDER, Daily Inter Lake
|
April 9, 2022 3:00 PM
Musicians young and old gathered at Cornerstone Community Church in Kalispell for the 12th annual Glacier Fiddle Festival on Saturday, April 9.
Awards and trophies were presented to different age divisions and musical categories. Many local businesses donated items for a raffle, and a bake sale was held to help fund next year's contest.
Contestants in all divisions were to play a hoedown, a waltz and a tune of their choice, without repeating a tune.
Recent Headlines
---