Linda L. Adam, 78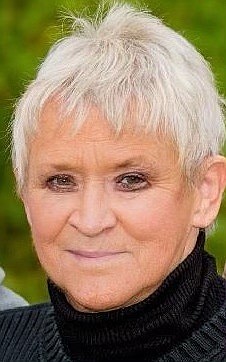 |
August 3, 2022 12:00 AM
Linda L. Adam was born July 8, 1944, in Cedar Rapids, Iowa, to Roy and Blanche Walker.
At 18 years of age, Linda left Cedar Rapids to attend school at Westmar College in Le Mars, Iowa, where she studied art and physical education.
While building a homecoming float, Linda caught the eye of Conrad Adam. A relationship developed, and the two were married on Aug. 21, 1965, in Cedar Rapids.
In 1966, Linda and Conrad welcomed their first son, Chuck. In 1967, the family moved to Laurel, Montana, where they were joined by a second son, Chris.
In 1969, the family relocated to Kalispell, where Linda dedicated 35 years to the county Clerk and Recorder's office. When Linda found time outside of raising her boys, she was very active in youth programs at Central Bible Church, where she selflessly gave her time to the Awana program for 40 years.
During her retirement years, Linda found passion in helping countless individuals and families throughout the community, by donating not only of her time and resources, but by giving freely, and effortlessly her kindness, and her smile. Linda was especially pleased if the people she could help were small children.
Linda found happiness in Southern Gospel music, and working in her flower garden, where she could deservedly sit back and admire the results of her work.
Linda was a kind, giving soul who would never turn away someone in need, be it a fellow human, a furry feline, or a hungry bird. Her spirit and gentle nature will be missed by all who were blessed to know her.
Linda passed unexpectedly on July 30, 2022.
She will join in heaven her parents, Roy and Blanche, her sister Mary Kirchner, and grandson Garrett Charles Adam.
She is survived by her husband Conrad Adam, sons Chuck and Chris (wife Tonya), and grandchildren Jordan Gilmour (husband Wyatt), and Haddie Adam.
Arrangements for Linda's services are in the care of Johnson-Gloschat Funeral Home in Kalispell.
Visitation will be held at Johnson-Gloschat Funeral Home in Kalispell, Thursday, Aug. 4, from 3 to 5 p.m. Funeral services will be held at Central Bible Church at 1 p.m. on Friday, Aug. 5.
"You may be gone from my sight, but you are never gone from my heart" — A.A. Milne
Recent Headlines
---