Michael Chad Morin, 48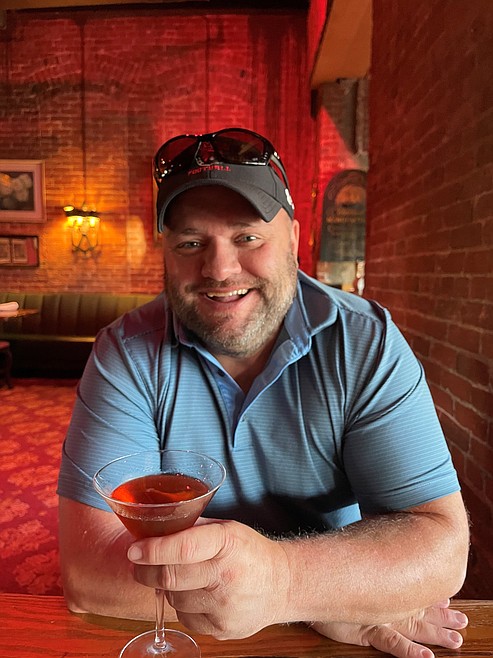 |
August 3, 2022 12:00 AM
In the very early morning of July 30, 2022, surrounded by his family, Michael Chad Morin was called home.
Chad was born in Kalispell on March 29, 1974, to Mick and Peggy Morin. He grew up with his older sister, Brandi, and his younger brother Kevin. He graduated from Flathead High School in 1993. The best part of high school for Chad was meeting the love of his life, MiAnne Wilcox. They married on April 25, 1998, and welcomed their son, Hudson, in 2000 and their daughter, Kendal, in 2005. He was a driver for UPS for 21 years.
In March 2021, Chad was diagnosed with synovial sarcoma. Throughout his last year, he faced having his foot amputated, multiple chemo treatments and surgery with an uncommon courage, bravery, wisdom, faith and peace that amazed and sustained his family.
Chad was passionate about hunting deer, elk and grouse and was a talented knife maker. If he wasn't in the woods or in his shop, he was watching TV shows about knives and hunting. He loved playing pitch and cribbage, football, especially the Pittsburgh Steelers; his favorite color was purple, and he adored classic country music. Like a country song, he loved dogs and little kids and they loved him. He was affectionately known as Uncle Cheeto. To the amusement of his family, he had a deep rooted fear of condiments and was the pickiest eater. He had the best memory, told the greatest stories and was known for the funniest, most inappropriate sayings, none of which can be put in print.
Quite simply, Chad was larger than life, in his personality, his wicked sense of humor, his temper, and especially his love of his family. His wife was his rock, his daughter the light of his life, and his son a constant joy.
Chad was preceded in death by his twin sons, Wyatt and Cooper, and his father, Mick Morin.
He is survived by his wife, MiAnne; children, Hudson and Kendal; his mother, Peggy; his sister, Brandi and her husband Tony Reiner; his brother, Kevin and his wife Hailey, and their children Tucker and Kenlie; his grandmother, Carolyn Tonkinson; stepmother, Kristyn Morin; and stepsister, Jill Lehr; his in-laws, Steve and Carol Wilcox, Layne and Candy Wilcox, Lauri and Russ Olsen and their children Emily (Gavin and Marlo) Hailee and Lynsie, Marcus and Jolene Wilcox and their children Sierra and Taylor and his lifelong friend, BJ Nelson, his wife Desiree and family.
Chad's family would like to thank all the doctors and nurses who provided excellent care and support, especially his oncologist Dr. Ness, Lois at the infusion center and Amber with hospice.
A Mass of Christian Burial will be celebrated on Saturday, Aug. 6 at 11 a.m. at St. Matthew's in Kalispell, with a reception to follow.
In lieu of flowers, memorial donations can be made to the American Cancer Society.
Arrangements are under the care of Johnson-Gloschat Funeral Home.
Recent Headlines
---