Books riddled with bullet holes found in library book return bin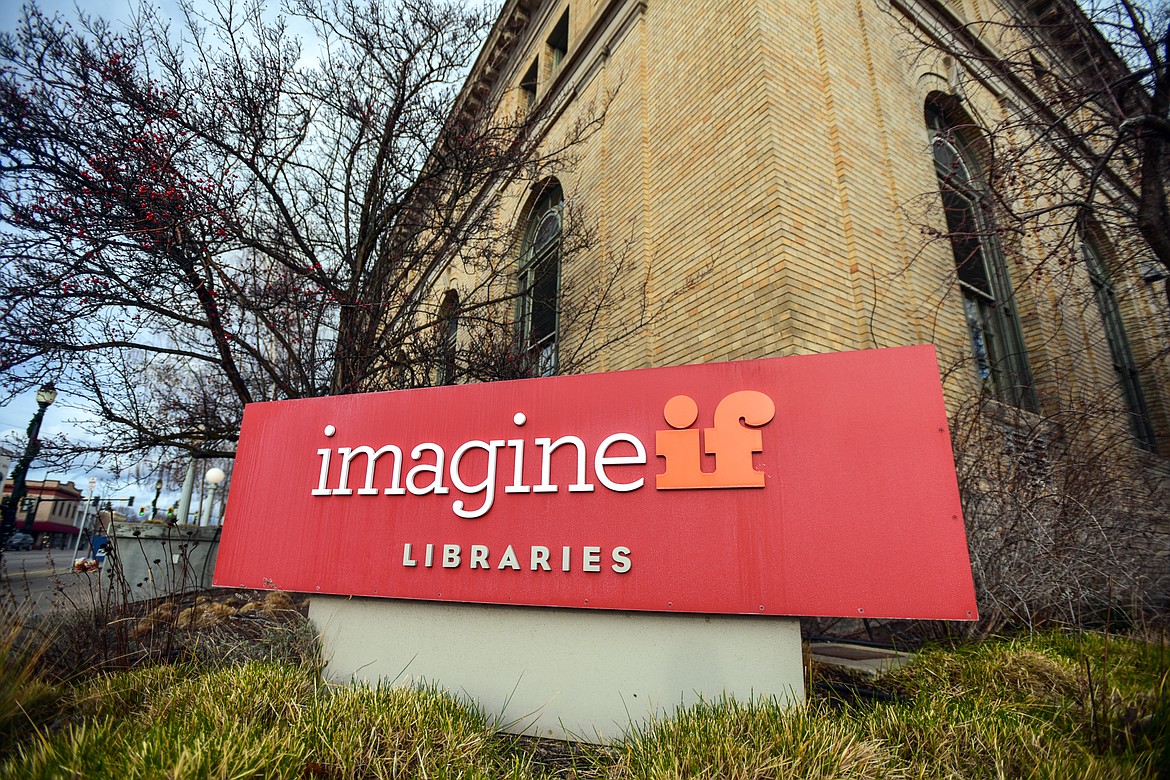 ImagineIF Library in Kalispell on Thursday, Dec. 2. (Casey Kreider/Daily Inter Lake)
ImagineIF Libraries closed all of its locations Wednesday after staff discovered books in a book return bin that had been damaged by a firearm. The incident is believed to be isolated, library officials said, and all branches were open for normal business hours Thursday.
A statement from ImagineIF Library Director Ashley Cummins and board chair Doug Adams said the decision to close all of the branches was made out of an abundance of caution for the staff and patrons. Cummins said staff are trained to respond to threats.
"We would like to assure you that all ImagineIF staff are well-trained to respond to incidents of violent threats and intimidation," Cummins said. "We work closely with all Law Enforcement agencies to implement policies and procedures, including weapons and customer conduct. We are also in the process of installing security cameras and developing policies to protect the health, safety, and privacy of our users."
The Kalispell Police Department is investigating the incident. The damaged books did not appear to have any connection to controversial subjects, but the release said library staff and trustees would prioritize safety as they work with Kalispell Police toward a resolution.
Sergeant Dennis Bain with the Kalispell Police Department said he also believes it was an isolated incident and their investigation was closed. He said many books were left in the book return and that it looked like someone had used a few for target practice and forgot before donating.
Marketing and Communications Coordinator Lune Axelsen said the damaged titles include "The Armageddon File" by Stephen Coonts, "Trump's War" by Michael Savage, "The Bourne Initiative" by Eric Van Lustbader, "Act of Betrayal" by Will Cochrane and "Crown Jewel" by Christopher Reich.
Axelsen said many of the librarians, including Cummins and assistant director Sean Anderson, are currently attending the Montana Library Association Conference in Missoula. They are expected to accept their Pat Williams Intellectual Freedom Award on Friday, which was given to Anderson, collection services librarian Kat Wilson, teen and adult services librarian Starr White and former interim director Martha Furman for their response to recent book challenges at the library.
Axelsen said they are "tired of the drama" surrounding the library, but are happy to have their doors back open to patrons on Thursday.
This story has been updated to include a statement from Cummins and the book titles that were damaged.
Recent Headlines
---