Whitefish galleries host First Thursday
|
August 4, 2022 12:00 AM
Underscore Art and Jewelry in Whitefish is featuring the work of Matt Flint and Nate Closson this month.
Nate Closson, a Whitefish local, paints inspiring scenes and rural landscapes of everyday life in Montana.
Flint is from Lander, Wyoming. His work is bold and playful, perfectly pairing representational and abstract painting.
Meet the artists during First Thursday, today, Aug. 4, from 6 to 9 p.m The opening will also feature live Americana folk music by the duo, Way Down North.

Cawdrey Gallery is hosting artist Shelle Lindholm during First Thursday. Lindholm has developed her unique painting style over years of exploring acrylics and is influenced by her love of textiles, art history, medieval tapestries, and love of the animal world. On exhibit will be her paintings of animals singing, dancing, dressed in bold patterns, and painted in Northwestern hues.
Nancy Dunlop Cawdrey will be at the gallery's "sister location," Glacier Sotheby's International Realty down the street. Stop by both locations and the rest of the participating galleries to see a wide variety of art, meet featured artists, and enjoy some light refreshments and appetizers.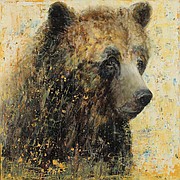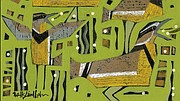 Recent Headlines
---