St. Matthew's students learn outdoors during camp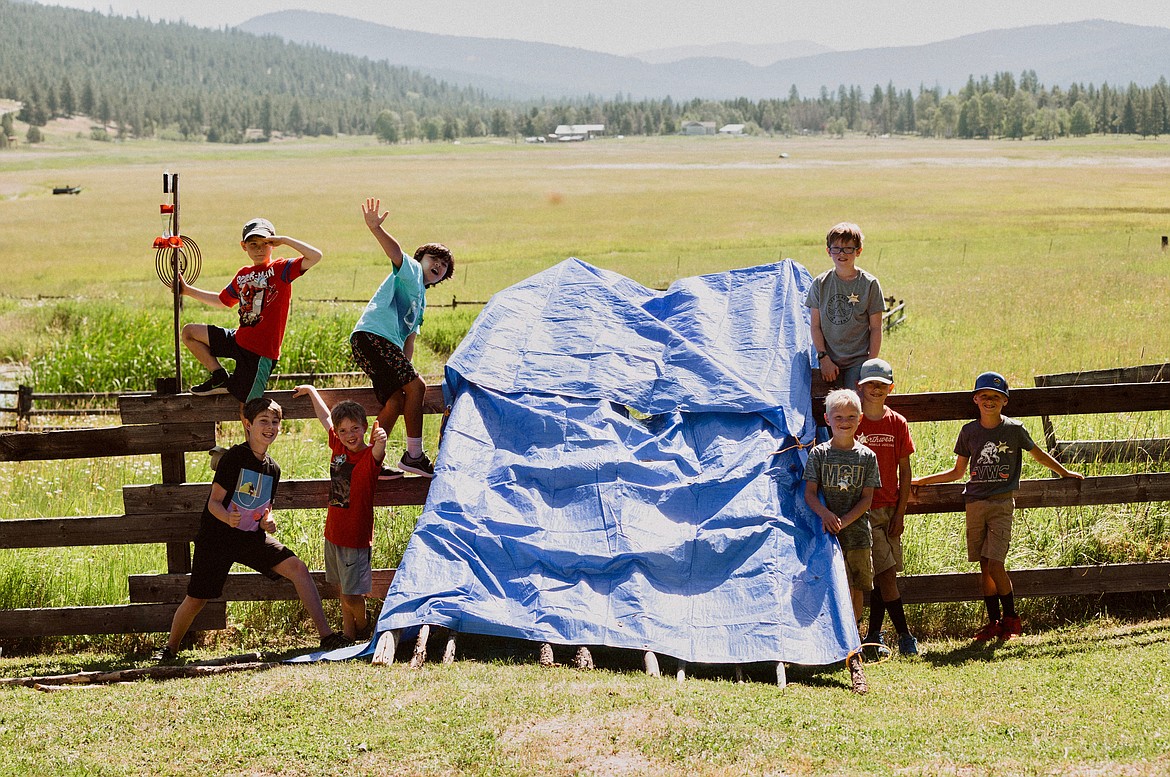 Students from St. Matthew's Catholic School constructed a shelter during the school's Adventure Camp last month. Students are, from left, Camden Ottosen, Boston Jackson, Emmett Jackson, Zeke Christianson, Carson Hunter, Owen Lybeck, Thomas Lybeck, and Matthew Lybeck. (Courtesy photo)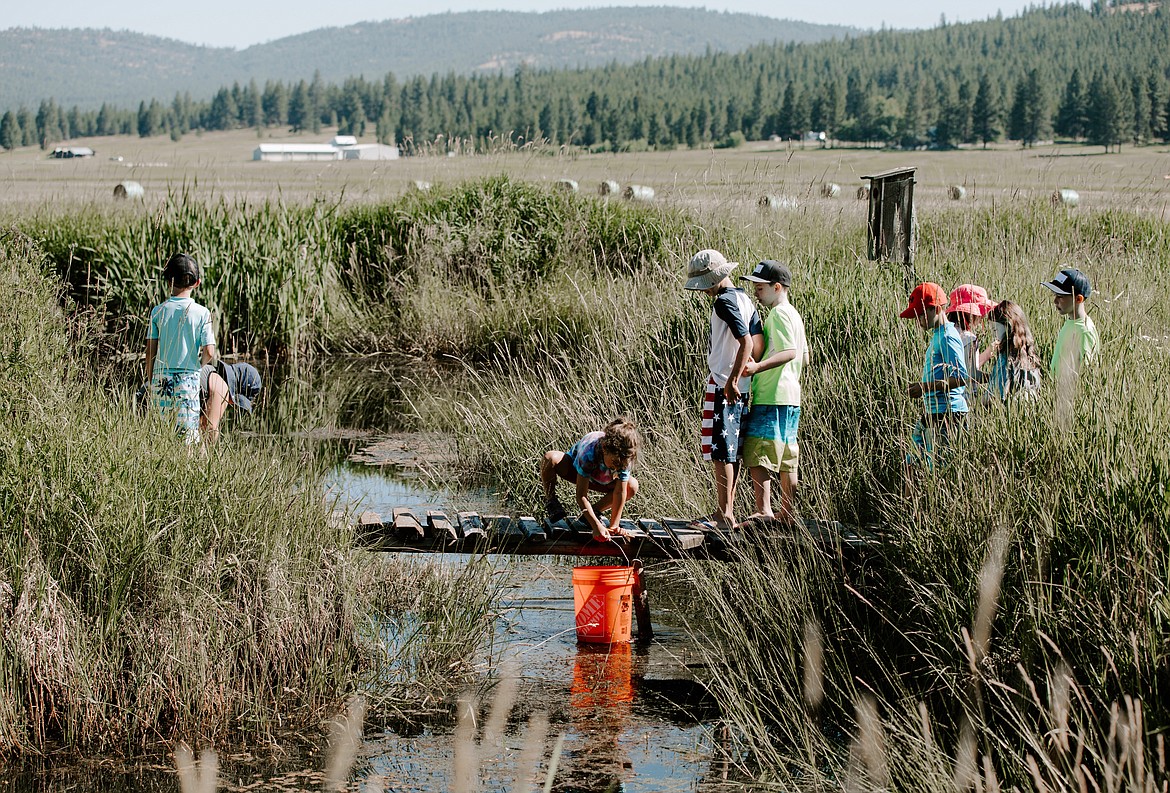 Students from St. Matthew's Catholic School collect water for a science experiment during the school's Adventure Camp last month. (Courtesy photo)
Previous
Next
|
August 5, 2022 12:00 AM
St. Matthew's Catholic School held a three-day Adventure Camp last month for students in first through fifth grades at Lost Prairie.
Adventurers conducted science experiments involving pond water, created leather and metal products, and homemade candles, improved their skills at outdoor games, and bonded with each other while in the outdoors.
In one activity, students were given supplies that included 13 poles, two tarps and three pieces of rope to build a shelter to fit all group members and be water resistant. Buckets of water were thrown on the shelter and groups could make adjustments.
The camp was hosted by teacher Susie Rainwater and her family.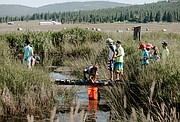 Recent Headlines
---