Darwin David Ekstrom, 87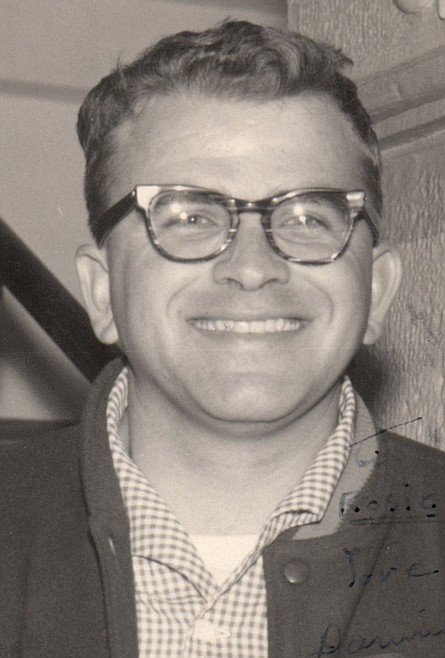 |
August 9, 2022 12:00 AM
Darwin David Ekstrom, 87, of Polson, passed away on Friday, July 29, 2022, at Logan Health Medical Center in Kalispell.
He was born on Feb. 18, 1935, in Britton, South Dakota, to Edwin and Ethel Ekstrom. As a young man, Dar lived in Anaconda where he later graduated from Anaconda High School. Upon graduation, he worked at the smelter then later enlisted in the U.S. Navy. Dar served four years in the Navy and then attended Montana School of Mines (Montana Tech). He graduated with a degree in metallurgical engineering.
On Nov. 23, 1961, he married Rosemary M. Martens of Anaconda, the love of his life, in Deer Lodge. After a short time, the couple moved to Concord, California, where he was employed by a steel company. He spent the rest of his career working for several aluminum companies.
Dar was an avid baseball fan. He spent his spare time playing baseball with his brothers in the summer and later played for the School of Mines. He enjoyed coaching baseball for his sons' baseball teams.
He spent his retirement years working in his cherry orchard and substitute teaching. He thoroughly enjoyed teaching and touched the lives of several of the students.
He was a loving husband, father, and grandfather to his family.
He is survived by his wife of 60 years, Rosemary; his daughters, Holly and Heather; and sons, Jeff and Joe. He also leaves behind granddaughters, Clare and Kelly, and grandsons, Jake, Alex, Tanner, Mason and Richard, as well as a brother and four sisters and several nieces and nephews.
He was preceded in death by his parents, two brothers and two sisters.
His funeral Mass will take place on Saturday, Aug. 20, at 10 a.m. at Immaculate Conception Catholic Church, Polson. A private burial will follow.
Memories and condolences may be sent to the family at www.lakefuneralhomeandcremation.com. Arrangements are under the care of The Lake Funeral Home and Crematory.
Recent Headlines
---