Myrna Jean (Ripke) Hocking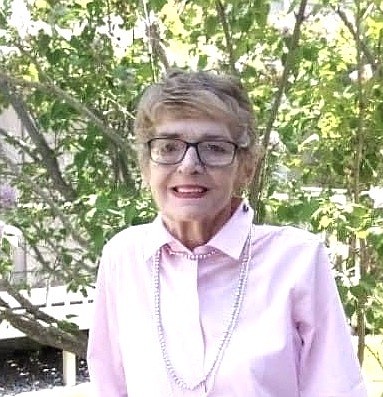 |
August 24, 2022 12:00 AM
Myrna Jean (Ripke) Hocking passed away July 21, 2022, at her home in Bigfork.

Myrna married the love of her life, Jim, Nov. 12, 1959. They had four kids, James, Vicki, Kevin and Janine. She brought Jim to the Flathead Valley early in their marriage to visit her family and immediately knew they wanted to retire there. In 1991 they made that dream a reality and retired in Bigfork. Myrna was back in her beloved Montana at last!
Myrna loved spending time with family and friends and her beloved husband Jim. Her Bigfork girlfriends were affectionately called "The Grannies." They faithfully got together each week for lunch and shenanigans. Myrna was full of wisecracks and had a great sense of humor.

She was known to never go out unless she was dressed up, her hair done and wearing her signature red lipstick. She loved shopping, a good burger and cheap beer.
She was preceded in death by her husband, Jim, after 49 years of marriage.
She is survived by siblings Terry Ripke and Diane Fullerton, as well as her four children, grandchildren and great-grandchildren. She deeply missed Jim every day after his passing and is finally back in the arms of the love of her life.
Rest in peace, Momma. We love and miss you everyday. Boots & Saddles.
A memorial will be held Saturday, Sept. 3.
Recent Headlines
---