Glacier Park data specialist earns service award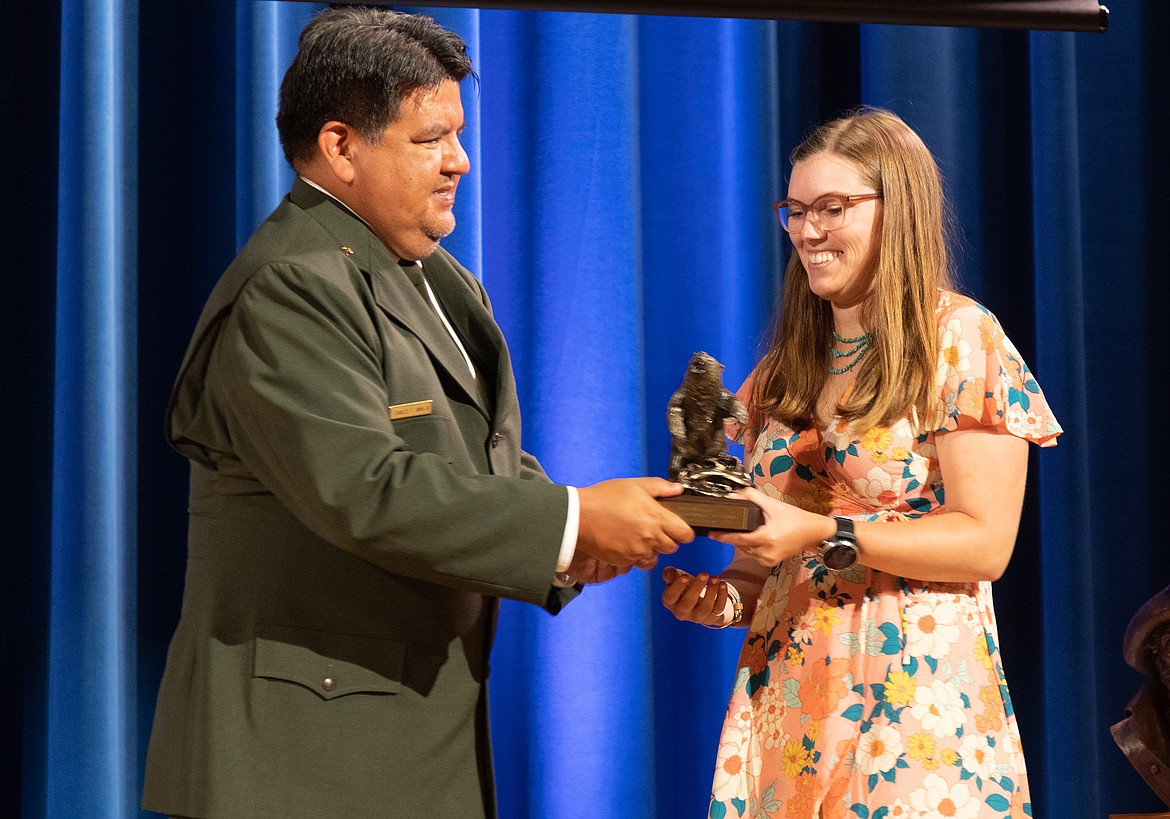 United States Deputy Secretary of the Interior Tommy Beaudreau presents Glacier National Park's Jillian McKenna with the Wes Henry Excellence in Wilderness Stewardship Non-Government Partner Award in Washington D.C. Aug. 24. (photo provided)
Jillian McKenna, a Glacier National Park wilderness data steward, was honored in Washington D.C. last week as she received the Wes Henry Excellence in Wilderness Stewardship Award during the National Park Service National Service Awards Ceremony Aug. 24.
McKenna was a Scientists-in-Parks Wilderness Character Intern and later worked as a contractor at Glacier National Park in 2021 to assist with wilderness character monitoring efforts.
It was not long until she was leading development of the park's Wilderness Character Baseline Assessment, a complex and highly interdisciplinary process, while simultaneously producing a wilderness character map that spatially depicts the condition of wilderness character throughout the park.
She also helped shape Park Service national guidance for wilderness character monitoring by providing thoughtful feedback and lessons learned at Glacier, and readily offered her work in the spirit of collaborative learning.
"We are so proud of Jillian and her hard work and dedication with not only the wilderness monitoring project, but with all her contributions to Glacier," Glacier National Park Superintendent Dave Roemer said..
The National Park Service Director's Wes Henry Excellence in Wilderness Stewardship Awards are the NPS's annual recognition of outstanding contributions to wilderness stewardship by an individual, a group/team, and non-governmental partner, including those involving interpretation and education; management of natural, cultural, and social resources; planning; protection; and maintenance operations. Award recipients are nominated by fellow NPS staff and selected by an interdisciplinary panel.
McKenna received the Non-Government Partner Award.
Recent Headlines
---