Conservationist awarded for his work on the North Fork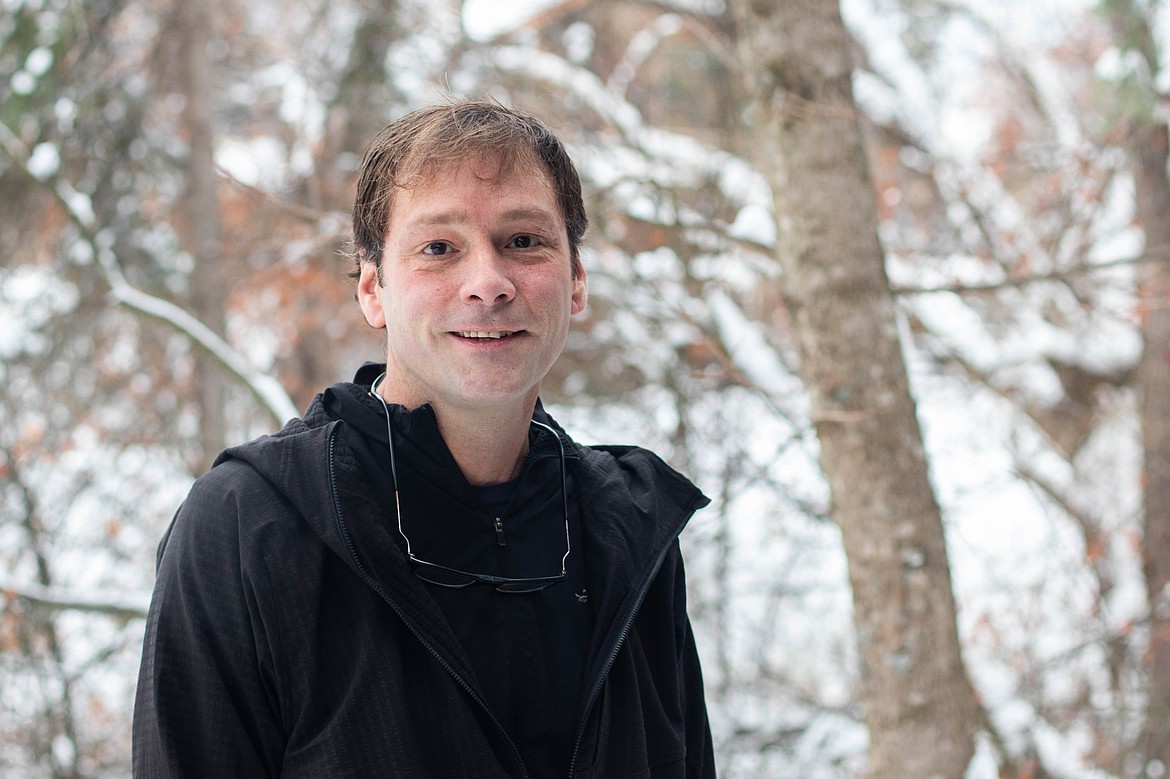 Conservationist Michael Jamison poses for a portrait near his home in Whitefish, MT on Dec. 8, 2022. (Kate Heston/Daily Inter Lake)
by
KATE HESTON
Daily Inter Lake
|
December 12, 2022 12:00 AM
In Northwest Montana, everything circles back to Glacier National Park. Especially for Michael Jamison, a Whitefish-based conservationist.
Glacier National Park did not haphazardly come into being, Jamison says. It was a deliberate choice by people who spent years lobbying and pushing to preserve that land. To Jamison, that park is still a choice.
"America's parks are about as close as nature gets to the sacred," Jamison wrote in a 2015 article for National Parks Conservation Association. "It is our collective relationship with these places — the countless intimate and individual experiences that intersect and merge to forge powerful cultural connections — that must move us to act on their behalf."
Fittingly, Jamison's life has embodied moving on Glacier's behalf.
The North Fork Preservation Association (NFPA) recently named Jamison its Glacier National Park Stewardship Award recipient for 2022. The Association was founded by locals in 1982 in response to proposals for infrastructure and mining, which would have altered the landscape of the valley. These days, the group works to protect and honor the biodiversity and wilderness of the North Fork of the Flathead River.
The Glacier National Park Stewardship Award is given out by NFPA every couple of years to recognize the work of local conservationists. Jamison has held many awards, but what makes this one different is that it came from people who actually know him — coworkers, friends, neighbors and fellow travelers — Jamison says. They drew not on his resume, but their experience working with him.
"It's more important how you get one thing done than actually getting one done," Jamison said in a recent interview.
In his mind, conservation work remains a form of collaboration and teamwork.
CONSERVATION WAS always a part of Jamison's life. A longtime Montana resident, he graduated from the University of Montana in 1990 with a degree in English, specifically creative nonfiction writing, with an emphasis in environmental studies. He also earned a master's degree in journalism at Montana State University.
After wrapping up the latter academic achievement, he taught technical writing to students at MSU's School of Forestry. He reported for the Hungry Horse News and then took over the Missoulian's northern bureau office in 1996, where his reporting had an emphasis on natural resources, policy and science in and around Glacier National Park.
After a successful journalism career, Jamison noticed that conservation and storytelling are more alike than different. This realization ultimately led him to join the team at the National Parks Conservation Association (NPCA) in 2010. Nowadays, he is their campaign director for the Crown of the Continent Initiative.
"Conservation is storytelling," Jamison emphasizes. "It was time to start writing stories in the world and not just on the page."
Instead of having a book or a newspaper article at the end of the story, conservation stories end with something like a piece of legislation.
Because of his past technical writing experience and more than a decade of science reporting, Jamison always felt like he could "keep up" with biologists and scientists in conversation. He soon fit right in with the conservationists.

Working at NPCA allows Jamison to tell stories and reach people in a way that he felt he could not in journalism, because everything NPCA does begins with Glacier National Park. NPCA helps him find common ground by starting at the park and branching out from there. When you start with something most people initially agree on, like the importance of Glacier, then you are more likely to agree in the end, too, he says.
Flannery Coats Freund, president of the North Fork Preservation Association, was a part of giving Jamison his recent award. According to Freund, Jamison is one of the biggest assets to the North Fork and the greater Glacier area.
"He is so curious and has a warm spirited approach to people," Freund says. "I just think he's super important to the work being done."
For now, Jamison, 55, has no limit to his appreciation for Montana or Glacier National Park. The North Fork is home; it is where his daughter was born, where he and his wife built a house. It is the middle of a wilderness where humans themselves are not on the top of the food chain.
To Jamison, that is what makes conservation worth it.
Former recipients of the award include FWP biologist Tim Manley, Glacier Park ranger Brad Blickhanand and conservationist Dave Hadden. Those who know an individual who deserves this recognition should let NFPA know by visiting www.gravel.org or by contacting any of the members on its website.
Reporter Kate Heston can be reached at kheston@dailyinterlake.com.
Recent Headlines
---