Billy Ann Burch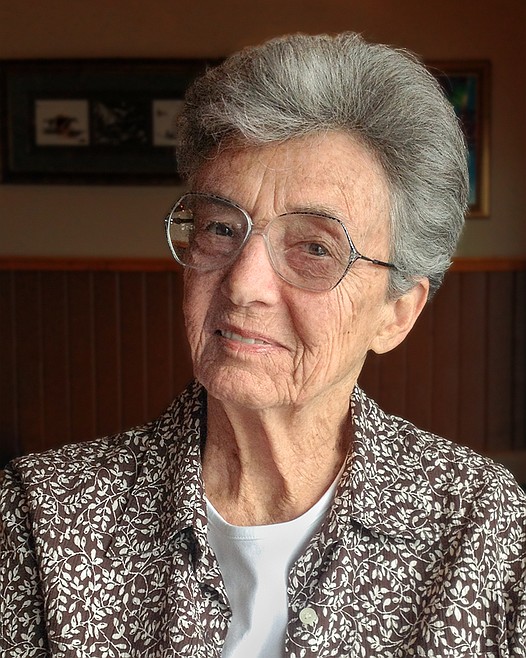 |
February 13, 2022 12:00 AM
Billy Ann Burch departed Feb. 5, 2022, on the next part of her journey. She leaves us with strong memories of her grace and calm wisdom. Her many friends and family were blessed to have shared in Billy Ann's quiet intelligence and poise.
Billy's many interests and passions included horse riding, hiking, huckleberries, her church and theology, birding and birds (especially her little parrot Jade), books of many kinds, political intrigue and malfeasance, current news and trends. To her last days she was engaged and inquisitive and attuned to the world outside. Her legacy of calm equanimity and patience is an example to us all.
Billy Ann Hurley was born in Berwyn, Illinois, and raised in Danville, Illinois. She graduated from Carleton College with a degree in economics. Newly graduated, she worked in Denver where she met her future husband Art Burch who whisked her away to his home in the Montana mountains. She was married to Art for 55 years.
She and Art made their home and raised their four children in Kalispell. She enjoyed church and school activities while her family was growing. Summers were spent at Lake McDonald and later at Many Glacier where she and her dear friend Joy Paulsen were gracious ambassadors for the Burch's tour boat concession. She charmed the young boat captains who became part of the Glacier Park Boat Co. family and many remain friends to this day.
In town she was active in Epworth Methodist Church, PTA and served two terms on the school board. She was a past president of the local AAUW branch and enjoyed her friends in Sewing Club as well as Foreign Dinner Club.
She overcame a stroke in her early 60s and continued to travel and lead an active life with her beloved husband.
She will be missed by her four children, Art Jr. (Susie), Scott, Kathy VanDyke (Lawrence), and Susan (Will Parker); four grandchildren, Cristina Burch Knoble (Cody), Sandra Burch, Sam Burch and Sara Burch; her siblings, Patricia Righter, Sam Hurley (Jane), and Mike Hurley (Claudia); beloved nieces and nephews; many dear friends; and her sweet bird Jade. Billy Ann was preceded in death by her parents Samuel C. and Wilmina Hurley, her husband Arthur Burch, and her dear daughter-in-law Barbara K. Burch.
In lieu of flowers the family suggests donations to Epworth Methodist Church, 329 2nd Ave. East, Kalispell, MT 59901.
A celebration of life for Billy Ann was held on Feb. 11.
Recent Headlines
---