'Healing adventures' bring together therapeutic services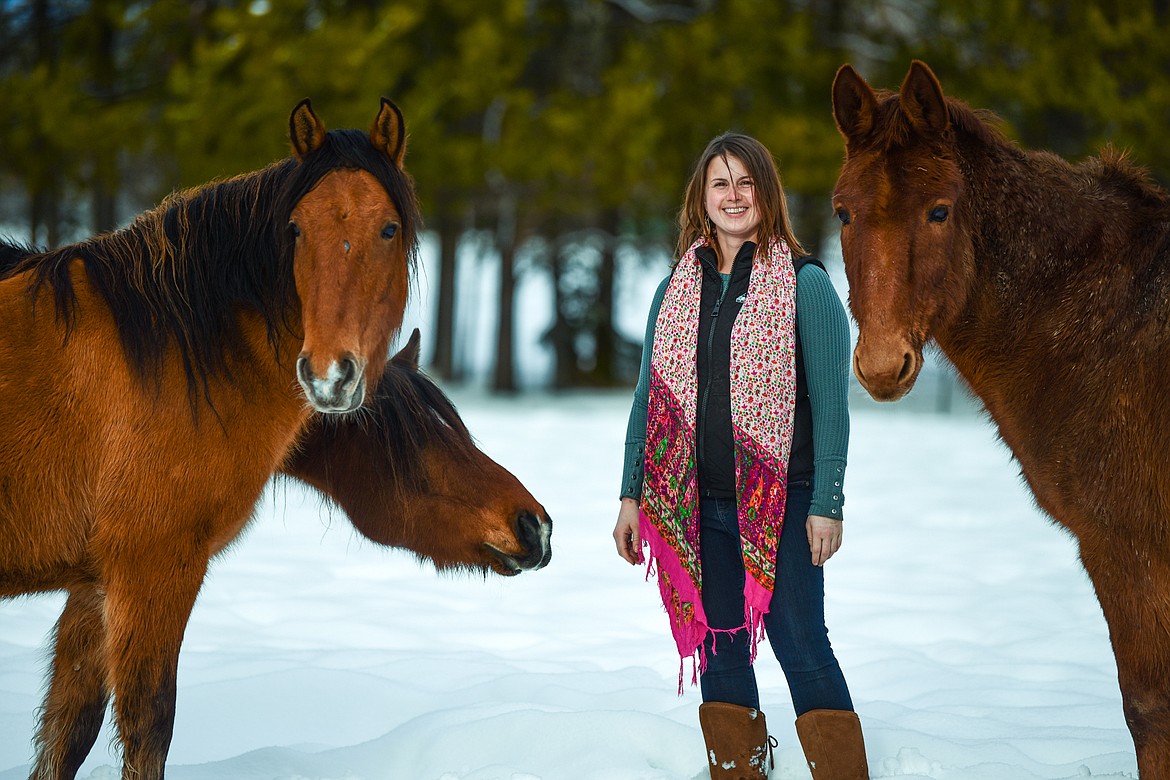 Katie Rose with her horses Annie, Harold and Johnny Cash at Come Alive Healing Adventures on Friday, Jan. 21. (Casey Kreider/Daily Inter Lake)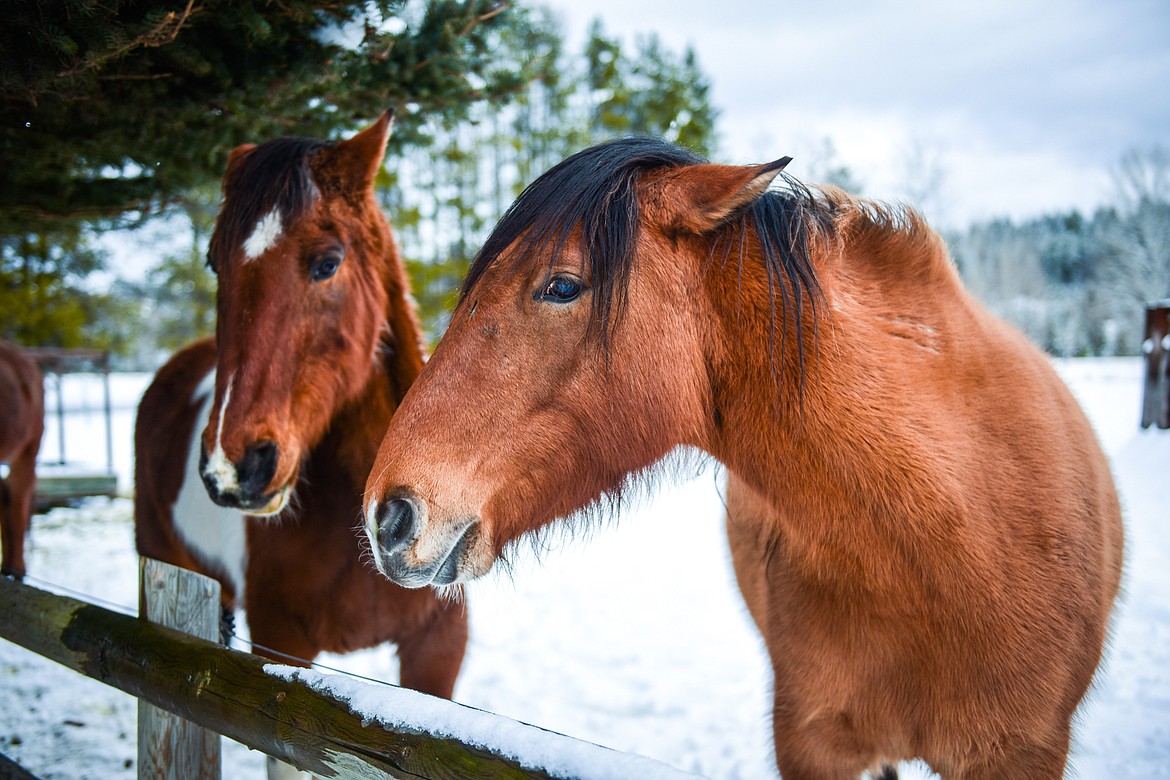 Two of the horses, Harold, left, and Annie at Come Alive Healing Adventures on Friday, Jan. 21. (Casey Kreider/Daily Inter Lake)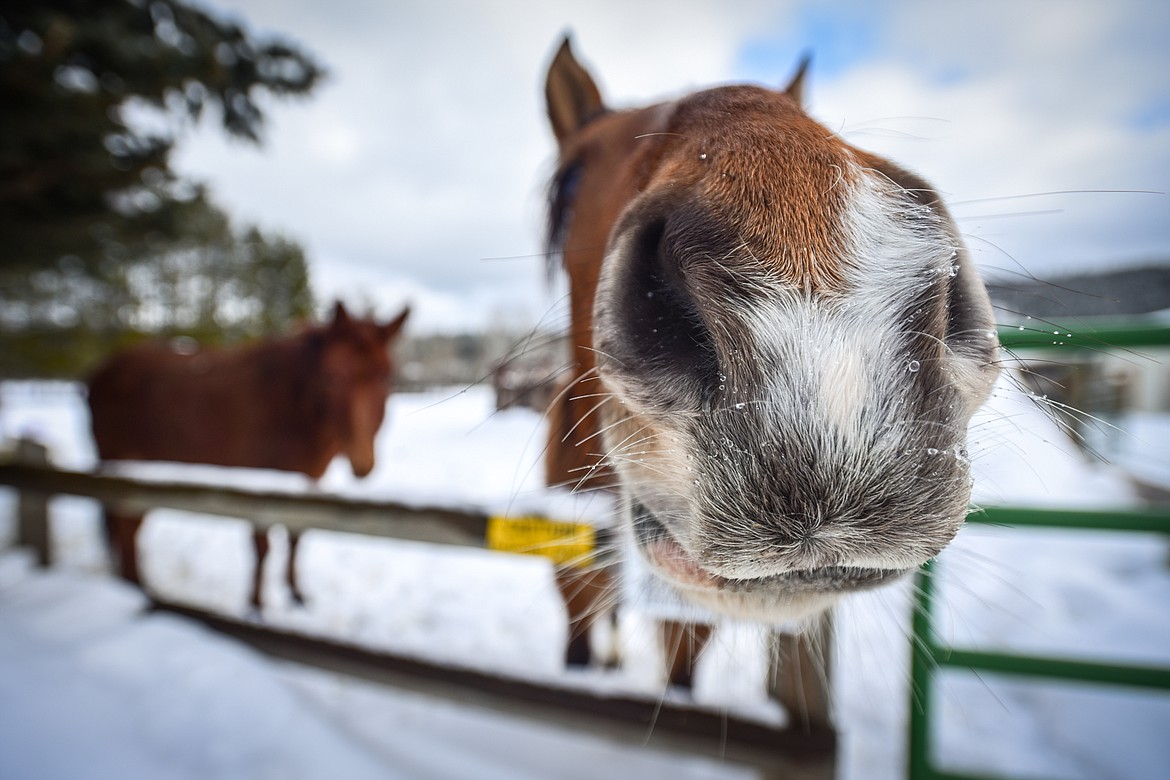 Two of the horses, Johnny Cash, left, and Annie, at Come Alive Healing Adventures on Friday, Jan. 21. (Casey Kreider/Daily Inter Lake)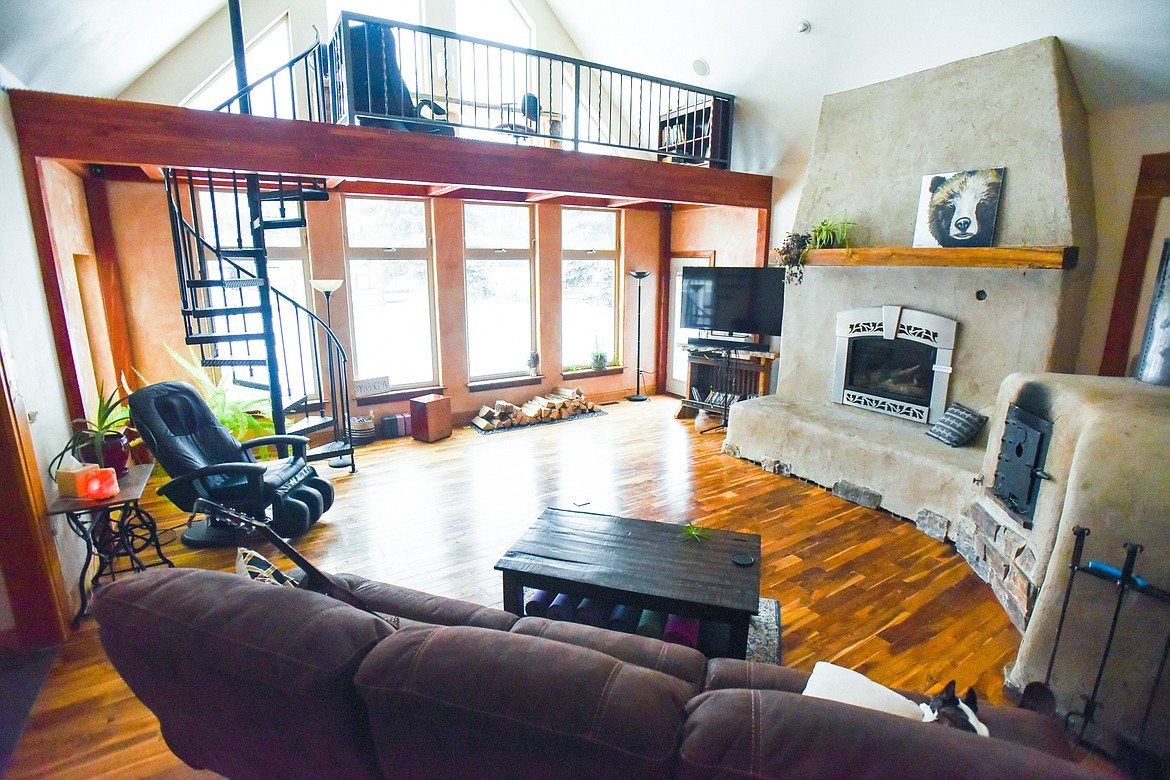 An indoor space for yoga during the colder months at Come Alive Healing Adventures on Friday, Jan. 21. (Casey Kreider/Daily Inter Lake)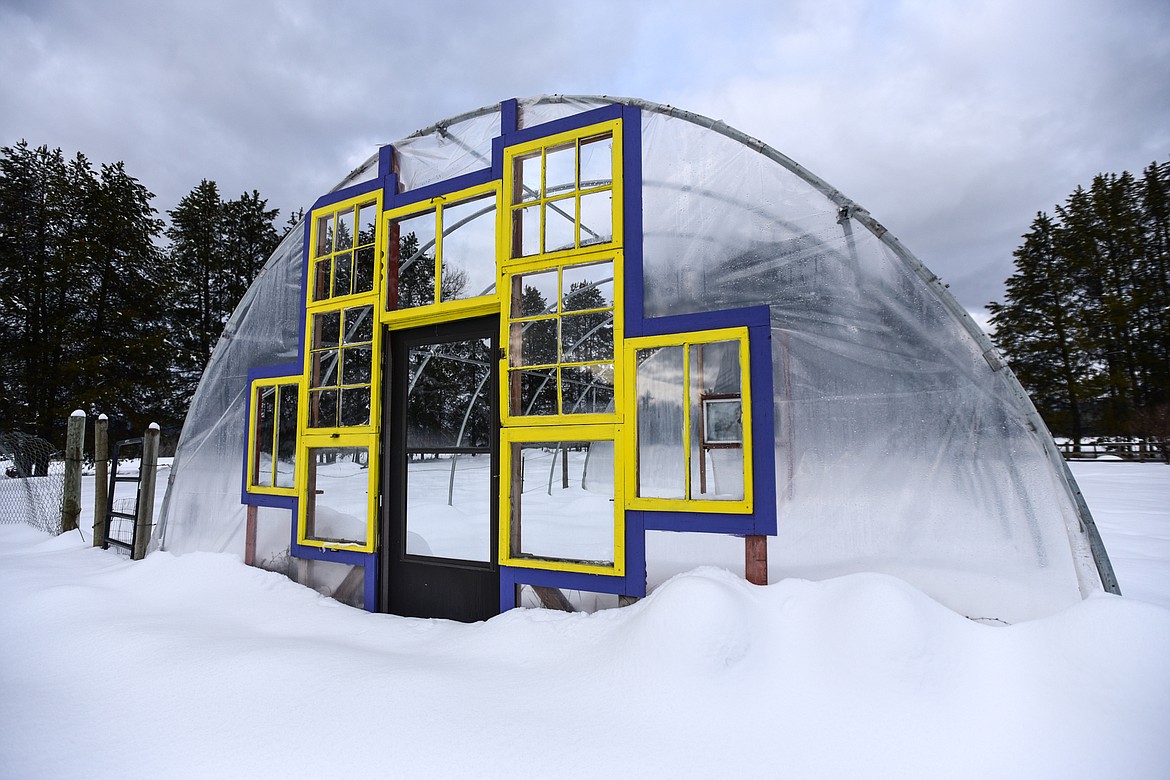 A greenhouse that serves as a yoga studio in the warmer months at Come Alive Healing Adventures on Friday, Jan. 21. (Casey Kreider/Daily Inter Lake)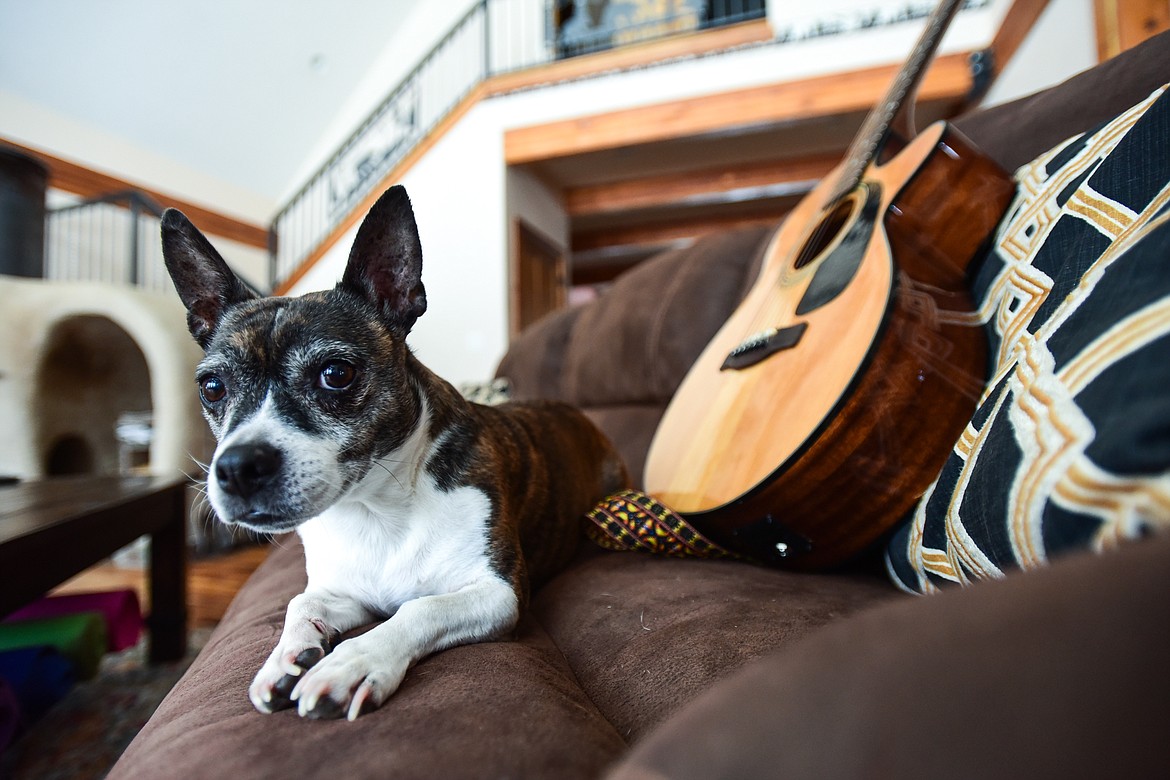 Barley, one of two resident dogs, relaxes on a couch at Come Alive Healing Adventures on Friday, Jan. 21. (Casey Kreider/Daily Inter Lake)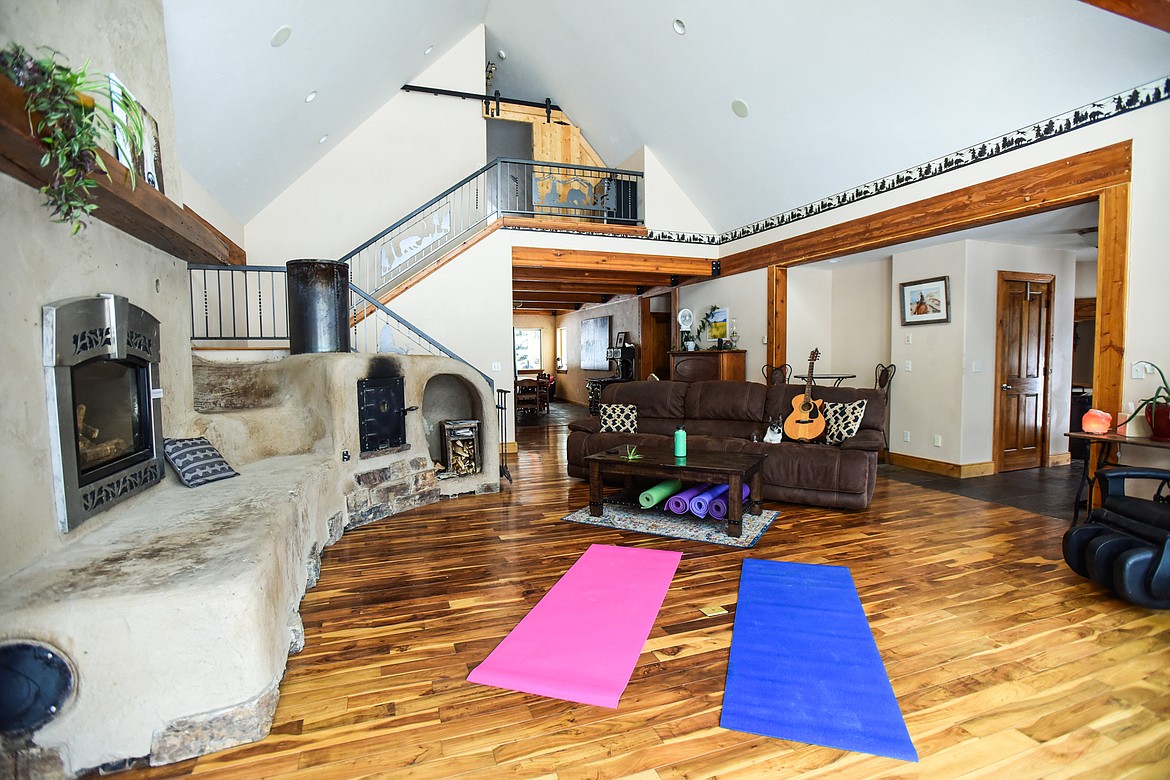 An indoor space for yoga during the colder months at Come Alive Healing Adventures on Friday, Jan. 21. (Casey Kreider/Daily Inter Lake)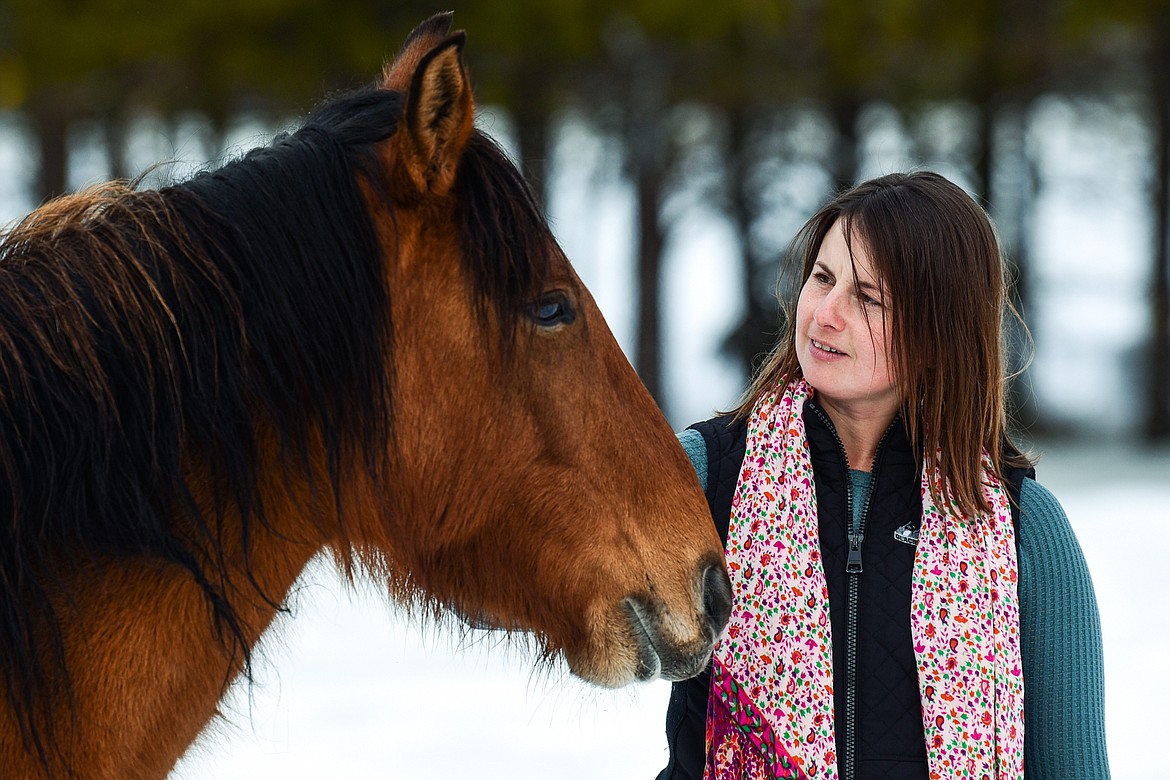 Katie Rose with her horse Annie at Come Alive Healing Adventures on Friday, Jan. 21. (Casey Kreider/Daily Inter Lake)
Previous
Next
by
BRET ANNE SERBIN
Daily Inter Lake
|
February 13, 2022 12:00 AM
Katie Rose considers her services "healing adventures," because there's no existing model that quite captures all of her therapeutic offerings.
At her retreat just south of Olney, Rose combines elements of equine therapy, yoga, and mindfulness in a peaceful natural setting.
Horses, yoga, nature, creativity and nutrition are the tenets of Rose's business, which she launched last summer.
"It's definitely my own creation," she said.
Rose offers three-month individualized "self-discovery journeys," as well as group retreats and stays at her property.
"It's pretty peaceful out here," she said as she fed one of her five horses.
Come Alive Healing Adventures is a highly personalized experience for each participant, but visitors to the retreat can generally expect a few guarantees. Foremost among those are the horses. Rose's five horses serve many therapeutic functions as part of the healing adventures.
"The horses help with the healing," Rose stressed.
For some, simply coexisting with the horses is a calming experience. "Just being in that space [with the horses] allows you to feel held and supported," Rose said.
She offers an unstructured opportunity to feed the horses, walk around their enclosure with them and simply interact without expectations. She also conducts horse yoga sessions, which involve yoga practice in a greenhouse surrounded by the horses as they meander about the property. It's a unique way to engage with the horses that isn't offered in many other places.
Currently, none of Rose's activities incorporate horseback riding, although Rose said she'd like to eventually add that option to her repertoire.
Although the horses are obviously one of Rose's favorite aspects of her business, they are only one component of the healing process.
Other features include individualized sessions with Rose, in which she helps participants work through trauma and get in touch with their authentic feelings.
"It's not therapy," Rose pointed out. "It's learning how to be your own therapist."
The setting itself is also part of the healing process. Come Alive Healing Adventures is situated at the edge of a meadow surrounded by mountain views, with horse pastures, the greenhouse, outdoor yoga spaces and the "intentional" living space.
In the house itself, massive windows shine into the communal living room, where Rose hosts yoga sessions in the wintertime and jam nights with local musicians. The centerpiece of the room is a custom masonry stone hearth made for lounging while keeping warm during fall and winter retreats. There is also a large kitchen, where guests can either prepare their food or use Rose's culinary services, and an upstairs sleeping space.
The space is well-suited to people who are in transition, Rose said. Her guests are often people going through changes in their lives, like leaving a job or moving locations.
"You have to be ready to be in a transformational mindset," Rose explained.
She knows firsthand about the process she guides her participants through in her healing adventures. In fact, the business was born out of Rose's own experience of transformation.
Although it's hard to imagine when watching Rose calmly stroll around with her horses, she originally worked in a high-powered corporate job. Rose was an insurance agent working 80 hours a week — and pointedly avoiding horses after a fall during childhood — when she started to experience health issues.
"That was a catapult," she recalled.
Rose started practicing yoga and reading about creativity and mindfulness. She stopped working 80 hours a week and decided to move into a camper and travel around the world. A stint in Costa Rica, in particular, helped her make progress in healing from her overworked lifestyle.
She decided to return to the U.S. and bring the principles she had learned to Montana. "The whole path led me here," she said.

The path is still meandering for Rose, who has a lot of ideas "still in the kiln" for her healing adventures. She wants to add options like horseback riding and a trail leading directly from her property. In the future, she hopes to potentially even expand into another retreat space.
"I learned how to get out of the darkness," Rose said, and now she wants to share that light with others.
Come Alive Healing Adventures is located at 5445 U.S. 93 West, Whitefish, MT 59937. For more information visit https://www.comealivehealingadventures.com/. Katie Rose can be reached at 406-909-0444.
Reporter Bret Anne Serbin may be reached at 406-758-4459 or bserbin@dailyinterlake.com.
Recent Headlines
---