Kalispell doctor prescribes nutritional focus in new book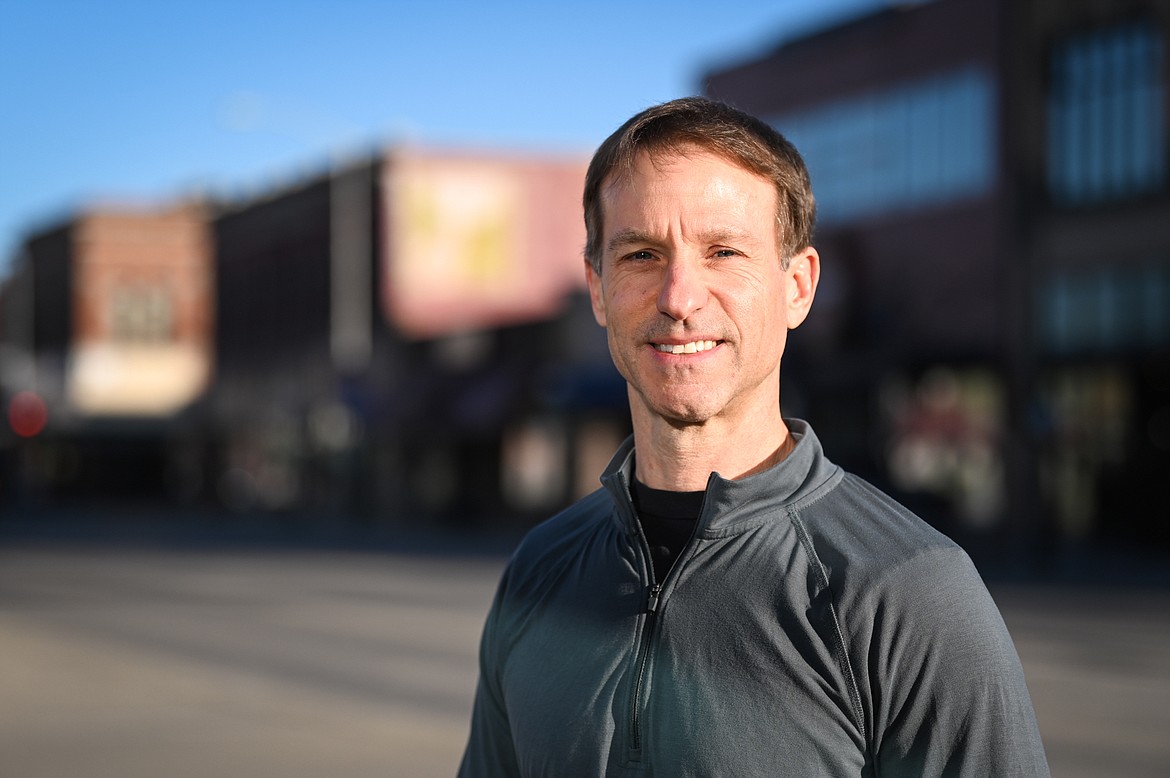 Dr. Tom Flass in Kalispell on Friday, Feb. 11. (Casey Kreider/Daily Inter Lake)
by
BRET ANNE SERBIN
Daily Inter Lake
|
February 14, 2022 12:00 AM
With his new book, Dr. Thomas Flass is hoping to feed a healthy diet of nutritional information to parents and medical practitioners.
"Feeding Our Children," is based on Flass' 30 years of nutrition experience as a researcher and a physician. He currently serves as a pediatric physician at Logan Health, and he has been practicing in the Flathead Valley since 2015.
Before coming to the valley, Flass worked in Billings and studied medicine in Colorado. The New York native received his bachelor's degree in nutritional science from Cornell University and his medical degree from the University of Colorado School of Medicine.
Flass considers himself a "nutritionist pediatrician."
Based on his undergraduate training, Flass believes nutritional awareness is "woefully underrepresented" in medical education and mainstream health approaches. His mission is "to improve the lives of children by educating the child, parents and healthcare providers about the impact of their food choices on mental and physical health."
But this advocacy wasn't always Flass' passion.
He studied nutrition in college in part because of his own health experiences, but he didn't start out on the medical track right away.
After college, Flass took a somewhat counterintuitive position with PepsiCo. The budding nutritionist worked on fitness programs for the soft drink company, but eventually fitness waned as a priority for the corporation. Flass said he saw the writing on the wall and decided to uproot his life in New York and move to Colorado.
There, Flass started a vitamin company that grew from one store to nine stores, but he was gradually drawn back into the academic arena. He pursued his masters in nutritional science at Colorado State University. As part of his studies, Flass worked on a project analyzing the effect of omega-3 fatty acids on brain development.
Then, as he was transitioning out of the program, Flass encountered a "gob smack moment."
A colleague urged him to pursue a medical degree so that he could apply his nutritional knowledge in a clinical setting and meet a gaping need in nutritional health care.
From there, Flass said, "everything shifted."
Flass found his niche blending his nutritional background with traditional medical training, a combination he found only faintly existent among other pediatric practitioners. He discovered he could offer unique insight into prenatal, infant and toddler care.
He planned to take his distinctive approach to Montana, because he knew the area was particularly underserved.
A roommate from Billings led him there, before the expansion of pediatric care in Kalispell attracted him to what was then known as Kalispell Regional Medical Center.
Once in the Flathead, Flass participated in a growing outreach program that aimed to spread health information to an array of Montana cities and towns. Flass preached the importance of early nutrition to his patients and in grand rounds to other Montana physicians, but he kept coming up against a disappointing dearth of nutritional awareness in his efforts.
"With the nutrition thing, I felt like I needed to do more," he recalled.
To reach a broader audience, and to bring together his vast knowledge all in one place, Flass decided to write a book.
The idea started to coalesce approximately three years ago, and Flass worked on "Feeding Our Children" throughout that time while continuing his daily practice. During his work day, Flass would attend to mothers and young children, and in his time off, he would check more than a thousand references to create a comprehensive guidebook to nutrition for children.
"Feeding Our Children" hinges on three main domains, Flass explained, feed the brain, feed the gut, and feed the genes.
These three principles lay out the basic focus areas for parents and physicians taking care of young children. Essentially, they guide readers in finding the right nutrients for appropriate ages, striking a balance between undernutrition and overnutrition, and creating a healthy environment for a child to pursue the best possible health outcome.
The book details "relatively simple things you can do, especially in that early part during pregnancy and early childhood, that are going to be protective potentially for the rest of this child's life."
"You don't get that neuro-developmental phase back," Flass stressed.
Eating a rainbow of colorful foods, maximizing fiber intake and seeking out vitamin D — particularly for people in climates like Montana's — are all steps Flass suggests taking to optimize a child's health.
He intends "Feeding Our Children" as a "book that's accessible both to the educated layperson parent, but also still teaching and having a lot of interesting stuff and very relevant stuff for the medical provider."
Flass is focused on reaching one family and one child at a time with his book. His hope is that for any given child, "Feeding Our Children" will help in "allowing that child to achieve their full potential."
Reporter Bret Anne Serbin may be reached at 406-758-4459 or bserbin@dailyinterlake.com.
Recent Headlines
---