Gerald R. Bell, 95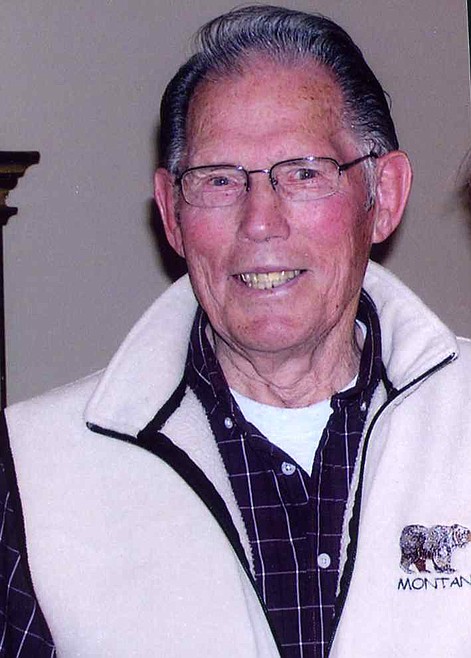 |
January 5, 2022 12:00 AM
Gerald R. Bell died Jan. 3, 2022, from natural causes at The Springs in Whitefish at the age of 95.
Jerry was born June 22, 1926, in Inglewood, California. He was an excellent athlete, especially excelling in football. He attended Chaffey Junior College as well as USC and Pepperdine University playing football while earning his bachelor's degree. While earning his degree he worked as a policeman in Inglewood.
Jerry served in World War II and the Korean War and was a proud supporter of the VA. After serving he worked as the athletic director and coach at Upland High School, in Upland, California. In 1959 he began a 30-year career working in law enforcement in Glacier National Park, his lifelong love. Along with his love for the park and hiking, he had a passion for racquetball and Grizzly football. Jerry's favorite pastime other than football, was listening to his favorite songs from Frank Sinatra. He had many, many friends who loved hearing his numerous stories and never minded hearing them over and over again.
Jerry is survived by five children, Kathy Bell of West Glacier, Marty and Christine Bell of Belgrade, Bruce and Donette Bell from Upland, Shirley and Arlen Kolodejchuk of Coram and Paula and Mike Daniels of Salt Lake City; four grandchildren, Holly Hull, Timber Kolodejchuk, Cody Bell and Emily Daniels, as well as seven great-grandchildren. He was also beloved by many friends and former athletes.
He was preceded in death by his identical twin brother, Gene, who died Sept. 9, 2021; his friend and former wife, Eleanor Bell; twin daughters, Karen and Karol; and grandson, Tanner Kolodejchuk.
We are extremely grateful to the staff and caregivers at The Springs at Whitefish for their wonderful care for our dad.
In lieu of flowers, the family requests donations to The Springs in Whitefish. Make checks payable to the Springs at Whitefish.
Memorial services will be held at a later date.
Recent Headlines
---