LeRoy C. Stevens, 80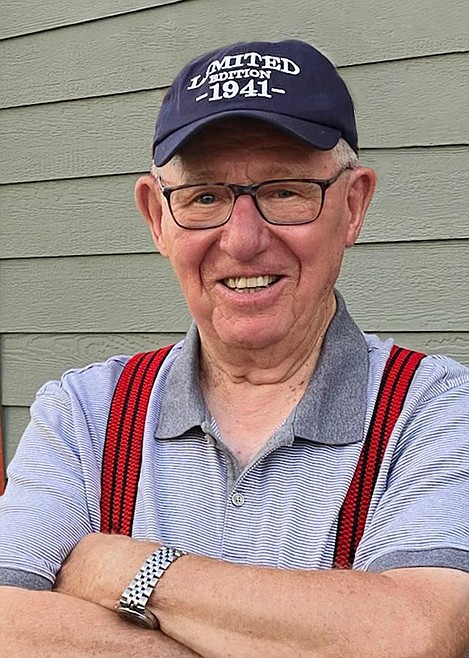 |
January 5, 2022 12:00 AM
LeRoy C. Stevens, 80, passed away in Bigfork on Dec. 20, 2021, and is now in a place of peace, calm and love.
He was born on July 7, 1941, in Billings to Mary Fox Stevens and Wally LeRoy Stevens. He grew up in Miles City and attended college in Bozeman.
In his first marriage he was blessed with two daughters (Stephanie and Lynette) whom he loved very much.
He lived most of his 80 years from east to west in his beloved Montana. As a proud Montana State University Bobcat alum, he was excited that they were going to the national championships this year.
LeRoy loved the natural beauty of the state and spent much of his time camping, fishing, hiking, skiing and exploring. Recent summer 2021 memories include fishing with his grandkids and picnicking at his favorite spot on the shores of Lake McDonald with his family. There was nothing more special to him than spending time in nature with his beloved wife (Sandra), grandkids, nieces and nephews, family and friends.
LeRoy retired from Pacific Hide and Fur in Great Falls after 30 years in the recycling business. Consequently, he often called himself a "junk man." During those years at Pacific, he made many close friends across the towns where Pacific sites were located.
After retiring, LeRoy moved to the western part of the state to start the second phase of his life. He took up golfing, made a new set of friends and found lives he could touch in the Flathead Valley.
LeRoy was very generous with his time and relationships throughout his life. For many years, he enjoyed mentoring youth in the Columbia Falls school district and taught them to play cribbage. He also participated in the Big Brothers Big Sisters of America in the valley. He loved taking his grandkids and the kids he mentored on a variety of activities, including golfing and fishing. He also enjoyed teaching his grandchildren to sing "The Sound of Music" song, "Do-Re-Mi."
LeRoy is survived by his wife, Sandra; his three siblings, Donna (Earl) Castle, Charlene (Jack) Regan, and John (Carolyn) Stevens; his daughters, Stephanie (Paul) Rodeghiero and Lynette (Daniel) Guevara; and his five grandchildren, Rebecca, Katherine, Mateo, Sophia and Leo. He is also survived by his stepchildren, James (Valarie) Walker, Troy (Sher) Walker and Hollee (Jake) Fuller, eight stepgrandchildren, and seven great-grandchildren.
We will deeply miss LeRoy and will remember the positive impact he had on our lives. Even though his body is no longer with us, his spirit, example, and the lessons he taught will always be a part of our lives. As we remember him, let's do what he would want: "Give loved ones an extra hug today and tell them that you love them!"
A memorial service for LeRoy will be held on Jan. 8 at 1 p.m. at The Church of Jesus Christ of Latter-day Saints located at 121 Crestview Drive, Bigfork.
In lieu of flowers, please consider donating to the Big Brothers Big Sisters of Northwest Montana in LeRoy's name. (bbbsnwmontana.org)
Arrangements are under the care of Johnson-Gloschat Funeral Home.
---