Glacier's 2021 visitation 2nd highest ever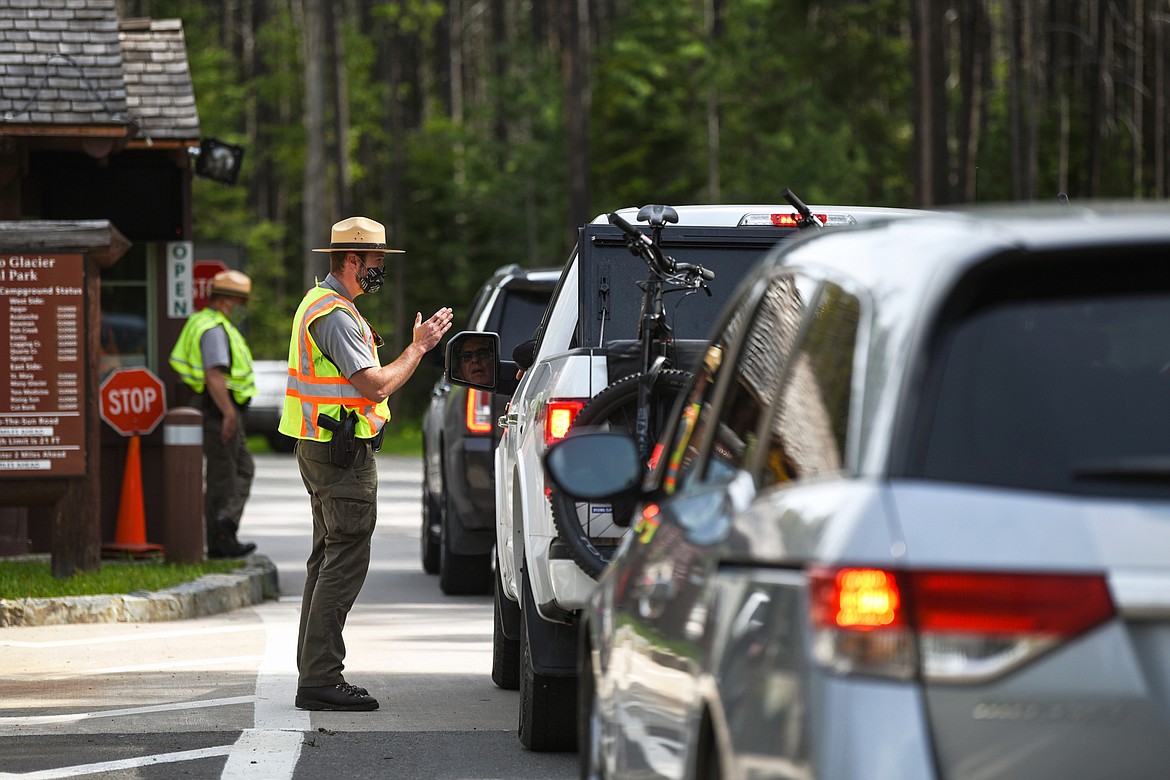 Park rangers speak to visitors at the West Glacier entrance to Glacier National Park on Friday, June 12, 2020. (Casey Kreider/Daily Inter Lake)
November visitation to Glacier National Park was down just over 10% from this time last year, according to statistics released by the National Park Service on Thursday, but the 26,300 visitors were enough to make visitation in 2021 the second highest on record.
As of Dec. 1, the park had seen 3,063,727 visitors in 2021, overtaking 2019's 3,049,839 and trailing only 2017's all-time record of 3,305,512.
There was speculation that last year could wind up as the most crowded ever for the park after record visitation in September and October, but it looks as if 2021 will fall a few hundred thousand visitors short of 2017.
The 2021 numbers could be somewhat skewed, though, as the park says it turned away approximately 300,000 visitors as Glacier required a ticket for motorists to enter the Going-to-the-Sun Road corridor from 6 a.m. to 5 p.m. from Memorial Day weekend through Labor day weekend.
While many of those turned away found their way to other areas of the park such as Two Medicine or Polebridge, which also saw closures due to the lack of parking and capacity, the number of visitors turned away who did not enter the park elsewhere is nearly impossible to calculate.
As usual, the majority of visitors in November came through the West Entrance (21,872), but that number was down 11.5% from the previous year.
Visits to Camas were down 22% while trips to Polebridge dipped 35%.
Complete park statistics are available at irma.nps.gov/STATS/Reports/Park/GLAC
Recent Headlines
---