Bigfork author chronicles history of Montana disasters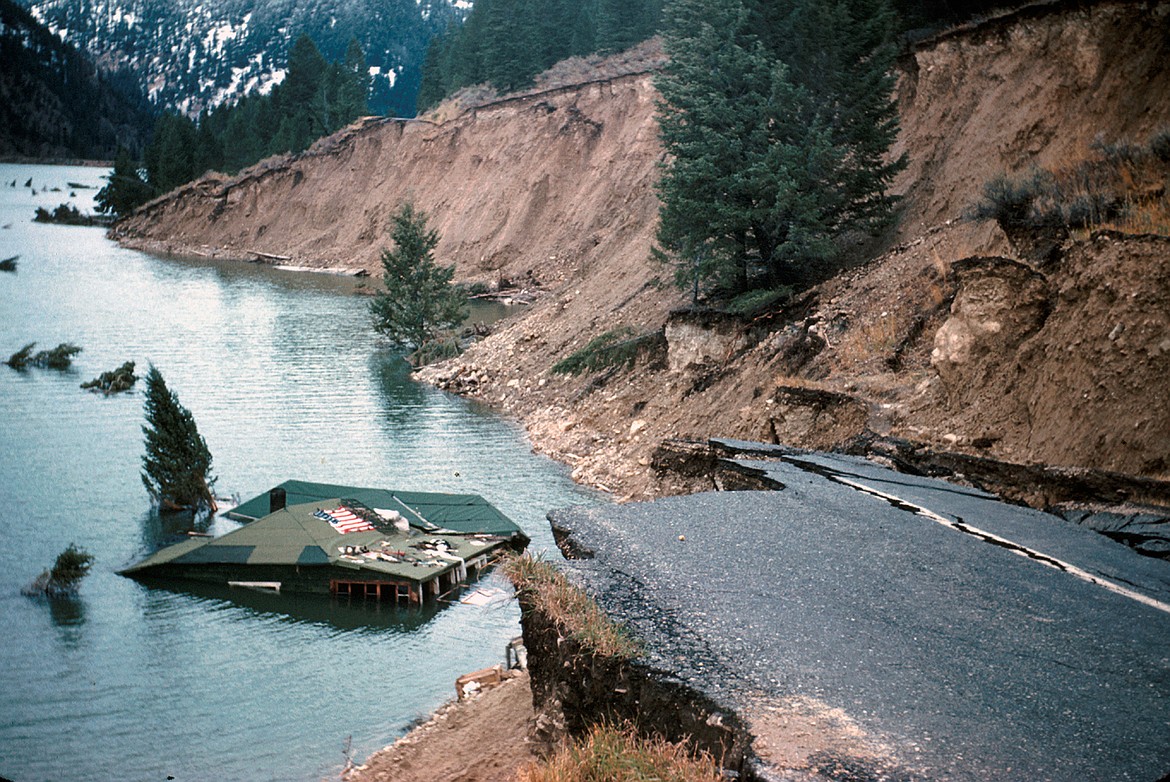 Damage along Hebgen Lake from the 1959 Madison Earthquake. The event is covered in chapter eight of Butch Larcombe's new book, "Montana Disasters: True Stories of Treasure State Tragedies and Triumphs." (USGS photo)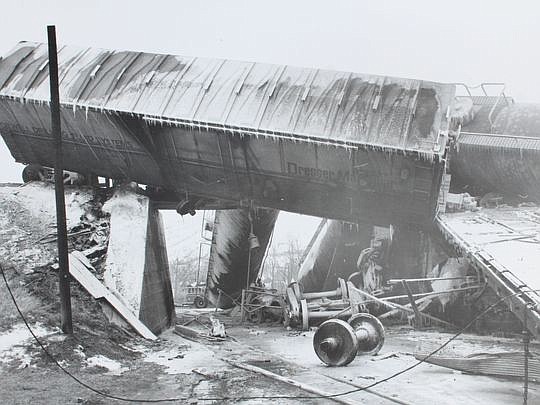 The Belt Train Explosion of 1976 is covered in chapter three of Butch Larcombe's new book, "Montana Disasters: True Stories of Treasure State Tragedies and Triumphs." (Photo from The History Museum, Great Falls)
Previous
Next
by
JEREMY WEBER
Daily Inter Lake
|
January 11, 2022 12:00 AM
Bigfork area author Butch Larcombe's new book "Montana Disasters: True Stories of Treasure State Tragedies and Triumphs" is a fascinating dive into some of the state's more solemn history.
With a mix of historical fact and first-hand accounts, the former newspaper and magazine journalist takes readers to some of the most gut-wrenching moments in Montana history. From well-known incidents like the 1964 flooding of the Flathead and the Blackfeet Reservation, and the Mann Gulch Fire of 1949, to lesser known disasters like Kenyon-Connell Explosions of 1885 and the Eureka Hotel Fire of 1950, Larcombe's book presents a more human side of history.
"This isn't a book about the 'worst' disasters in Montana, it's more about the ones where there was a potentially good human story to be told to go along with the facts surrounding the disaster," Larcombe said. "I had an eye for those kinds of stories and, with a little bit of research, it all came together."
After writing a pair of freelance articles for Montana Quarterly about the flood of 1964 and the 1938 Custer Creek train wreck near Miles City, Larcombe says he thought that would be the extent of his writings on historical disasters, but as the idea for "Montana Disasters" continued growing in his head, he found himself looking into more and more incidents.
"I thought I wouldn't write any more stories about disasters, but then I got to thinking about it. It brought to mind a few other events and things that I remembered from my childhood," he said. "Some of these stories go back to childhood and some are things that I stumbled across later on in life."
ONE STORY from his childhood involved a photograph that hung in the office of the weekly newspaper his family ran in Malta, a photo of a man standing behind a podium as if giving a speech. When he asked his father who the man was, the young Larcombe was told it was Montana Gov. Donald Nutter and that he had died in a plane crash.
"I didn't really ask any followup questions and it wasn't until years later that I decided I would like to learn more about that," Larcombe recalled.
Another story involved a trip to Glacier National Park in the aftermath of the flood of 1964. Larcombe recalled asking his mother about the makeshift temporary bridges and washed out roads and being told there had been a flood, but says he did not really learn more about what had happened until he was working at the Great Falls Tribune years later.
The event is covered in two chapters of his new book.
"The flood of 1964 was a fascinating event," Larcombe said. "It was a historic flood on the west side of the divide, but nobody lost their lives there. On the other side of the mountains, on the Blackfeet Reservation, 30 people lost their lives. It's kind of a natural disaster on one side of the mountains and a human tragedy on the other side. So, it made sense to break it up into two chapters."
With chapters covering train wrecks, wildfires, mine disasters and more, Larcombe says the facts he learned while researching the book were quite intriguing.
"The connections between some of the disasters were fascinating. For example, the mine disasters in the Granite Mine in Butte in 1917 and the Smith Mine disaster near Red Lodge in 1943. Both of them took place during a World War, when there was intense pressure to produce as much gold, copper and coal as possible for the war effort. It appears as if mine safety became a secondary concern during those time periods," he said. "To be fair though, the fire in the Granite Mine happened because of an effort to install a sprinkler system. There is some irony there."
While Larcombe's book recounts some terrible moments in Montana's history, he hopes the stories will help to keep alive the memories of the people who lived through them.
"I am hoping that people will see these as more than just interesting stories about disasters and more as worthwhile and interesting episodes in Montana history," Larcombe said. "Some of these events will never be forgotten, but others easily could. These are all things that are worth remembering."
"Montana Disasters: True Stories of Treasure State Tragedies and Triumphs" is available in bookstores and other locations around the Valley and beyond as well as Amazon.
Reporter Jeremy Weber may be reached at 406-758-4446 or jweber@dailyinterlake.com.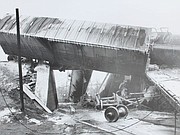 Recent Headlines
---