WTC holds auditions for fast-paced thriller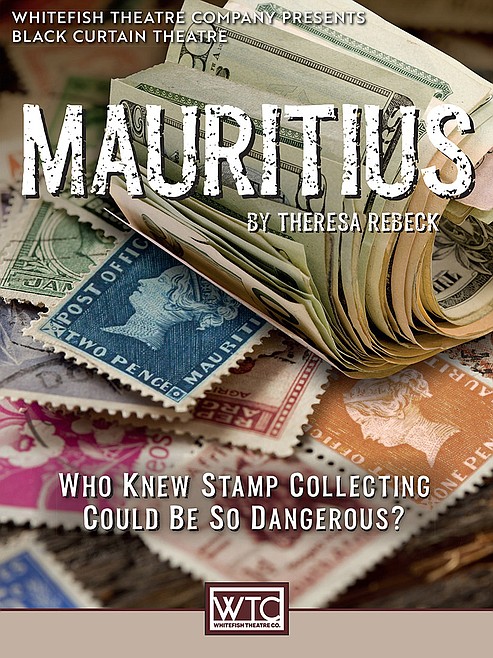 |
January 13, 2022 12:00 AM
The Whitefish Theatre Co. is holding auditions for its third Black Curtain Theatre production of the 2021-2022 season. Auditions for "Mauritius" will be held at 7:30 p.m. Sunday, Jan. 16, at the O'Shaughnessy Center in Whitefish. Arrive early to fill out an audition application, waiver form, and review the script. Enter at the north side of the building. Due to the recent spike in COVID-19 cases, masks are highly recommended when you enter the building, although you will be able to remove them during your audition. Do not attend if you are feeling sick.
After their mother's death, Jackie and Mary, two estranged half-sisters, discover a book of rare stamps that may include the crown jewel for collectors. One sister tries to collect on the windfall, while the other resists for sentimental reasons.
In this gripping tale, a seemingly simple sale becomes dangerous when three seedy, high-stakes collectors enter the sisters' world, willing to do anything to claim the rare find as their own.
An "ingenious" fast-paced thriller, "Mauritius" is a gripping blend of sharp comedy and heart-pounding drama that simmers with constant surprise.
The cast is composed of two women, ages 20s to 40s, and three men, ages 20s to 60s. No experience or preparation is necessary to audition. Pages from the script will be provided. The script is available at valley public libraries.
David Ackroyd is the director of this production. As a Black Curtain show, the actors will remain on book during performances and there will be minimal costumes and set. There will be approximately nine rehearsals, and one technical rehearsal Jan. 28. There are two performances over the weekend
of Jan. 29-30.
For more information, call the Whitefish Theatre Company at 862-5371.
---