Diane Lyn (Harkness) Conner, 79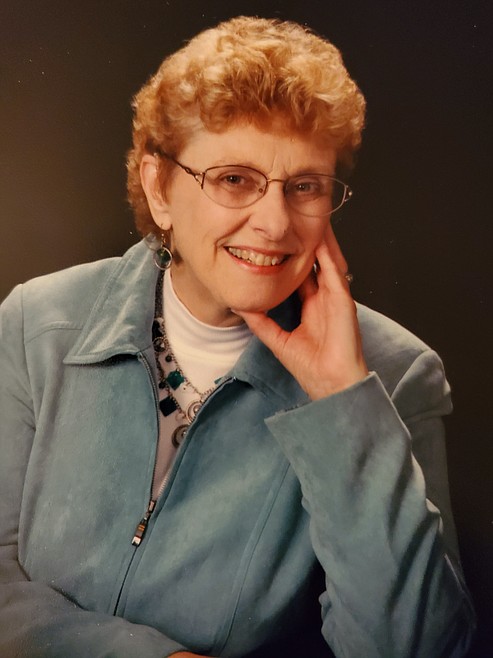 |
January 15, 2022 12:00 AM
Diane Lyn (Harkness) Conner, 79, was born on Aug. 22, 1942, in Tacoma, Washington, to Jim and Dorothy Harkness, the eldest of three children. Diane graduated from Lincoln High school in Tacoma in 1960. Diane was the associate editor for the school newspaper and a worthy advisor of Rainbow Girls. Diane was crowned Queen of the 1960 Puyallup Valley Daffodil Festival.
Diane attended college at Washington State University and was a member of the Kappa Alpha Theta sorority. She met her future husband Michael "Mike" Conner at WSU, and they were married on June 9, 1963. Diane graduated from WSU in 1964 with a degree in English education.
Over the next 16 years, Diane followed Mike in his career with the U.S. Forest Service. During this time, they were blessed with three daughters, Debbie, Tina and Susan. Diane taught high school at both the Naches and Yakima school districts in Washington state. They moved to Pendleton, Oregon, in 1970, then Corvallis, Oregon, in 1974. She completed her master's degree in English, education and journalism at Oregon State University in 1977. Diane and Mike were active members of the Episcopal church during their years in Washington and Oregon.
In 1978, Mike, Diane and the family moved to Kalispell. Diane worked at Flathead High School where she taught English, journalism, and advised the high school yearbook and newspaper staffs for 10 years. Diane fondly remembered the wonderful young people who touched her life as she touched theirs. Diane retired from teaching in 1989 and started a small desktop publishing business.
In 1980, Diane and Mike became active members of Northridge Lutheran Church. In 2002, Diane and Mike were recognized as Lay Pastoral Associates for the Montana Synod, ELCA Lutheran church, and worked as a team. Diane specialized in sermons which shared the love that God had given her and her family. Diane and Mike served as interim pastors in Thompson Falls, Plains and Big Sandy. They continued to provide support to other Lutheran churches in Northwest Montana, as well as their home congregation.
Diane passed on Thursday, Jan. 6, 2022, surrounded by her husband and three daughters. She is survived by her husband Mike Conner, her daughters Debbie Richter (significant other Rick Kitchens), Tina Wigen (husband Gregg) and Susan Stark (husband Jamie), as well as her grandchildren, Rebekah, J.J. (wife Lauren), Kaitlyn, Daniel, Alex, Alli, Timothy, Ethan, and great-grandson John Clyde. Other surviving family members include her brothers Jamie (wife Patti), and David (wife Cyndi), sisters-in-law Barbara Conner, Cherie Conner, and Mary Conner Tugaw Harmer, plus many loving nieces and nephews. Preceding her in death were her mother and father Jim and Dorothy Harkness, and brothers-in-law Skip Conner, Terry Conner, Joe Tugaw and Sherm Harmer.
A memorial service will be held at a later date.
In lieu of flowers, donations can be sent to Flathead Lutheran Bible Camp, 603 S. Main Street, Kalispell, MT 59901; or Northridge Lutheran Church, 323 Northridge Drive, Kalispell, MT 59901.
Recent Headlines
---