Linda Russell, 72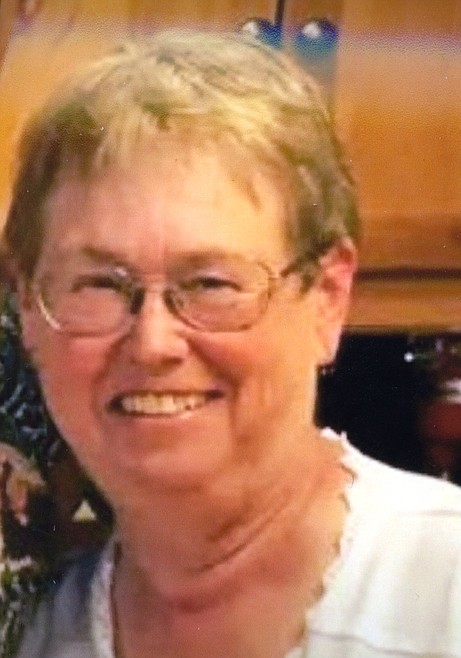 |
January 16, 2022 12:00 AM
Linda Russell passed away unexpectedly on Jan. 5, 2022, at her home near Bigfork, with her love of Jesus Christ in her heart.
Linda was born Oct. 9, 1949, in Kent, California, and became a "service brat," living on many military bases in the United States and in Germany. She graduated from Montgomery High School in Santa Rosa, California.
Linda was married to David Russell on Oct. 12, 1968, and for the next 53 years, they enjoyed one another and an incredibly great friendship working together and giving to every cause imaginable, spending time with their family and friends.
Before moving to Bigfork with Dave and their two sons, Linda ran her own daycare. She was a Cub Scout mother and was involved with many other activities while the boys were growing up. Linda worked for City Service, managing their convenience store in Kalispell for many years, and then the Echo Lake Store. Then she ran the snack shack at Eagle Bend Golf Course.
Linda was an avid quilter with the Bigfork Quilt Guild, involved with the Pioneer Auto Club, served on the board for the Swan River Community Hall, and volunteered at the Bigfork Food Bank for many years. And, believe it or not, she loved to hunt, and was a damn good shot!
Linda seemed to know everyone and helped anybody that needed help. She was a naturally kind and compassionate person, known for her constant giving and generosity. She loved to cook for folks, whether it was a special occasion, a celebration or a fundraiser, or just some special item she knew someone happened to love and she was thinking of them. She will always be remembered as the "gal that was small in stature but had a huge heart." Linda was often called the "Energizer Bunny" because she was constantly taking care of folks and organizing people to help someone in need. (She also holds the record for the most expensive pie ever sold at the Swan River Community Hall auction!)
Linda was a very loving wife, proud mother and grandmother, and an incredibly loyal friend to so many folks it would be impossible to acknowledge each of those people that called her "one of their best friends." Linda filled a gaping hole for so many folks that found themselves needing a mother, best friend, or simply a sounding board. The evidence of that was reflected every Mother's Day with her receiving calls from so many of the kids that had frequented Dave and Linda's table when they were growing up with David and Matthew.
Linda was preceded in death by her parents, Tom and Marium Roche. She is survived by her husband, Dave, of 53 years; son David Jr. and companion Katie, and son Matthew and daughter-in-law, Melisa, all of Bigfork; daughter, Tammy and husband Tom Lafond, of Havre; grandchildren, Andy and Zachary Russell of Bigfork, Kayla and Kelsy Burns of Kalispell, and Jessen and Josie LaFond in Helena and Billings, respectively; and two great-grandchildren, Judd and Ophelia.
A memorial service will be held next spring at Crossroads Christian Fellowship Church in Bigfork, on a date yet to be determined.
In lieu of flowers, please consider making donations in Linda's name to the Bigfork Food Bank or Veneration Church, P.O. Box 10433, Kalispell, MT 59904.
---