Phyllis Jean (Gray) Bjorsness, 92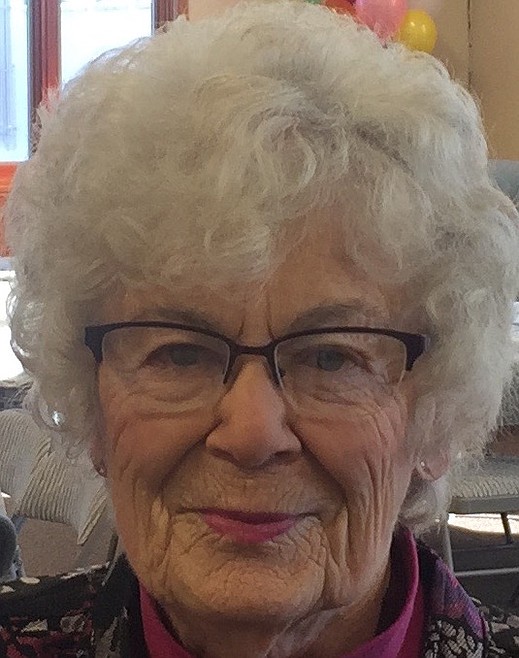 |
January 16, 2022 12:00 AM
Phyllis Jean (Gray) Bjorsness, 92, of Whitefish, treasured wife, mother, sister, aunt, grandmother, great-grandmother and friend, passed away Dec. 14, 2021. She was preceded in death by parents Florence and Bill Gray, husband Alan, son Scott and brother Bob Gray.
She is survived by sister Judy (Jim) Curtis, sister-in-law Mary Ann Gray, daughter Kris (Shaun) Wilcomb, sons Brad (Carol) and Keith (Deb), grandchildren Sarah (Josh) Taylor, Jesse (Shawn) Hummer, Katie (Austin) Schreder, Logan and great- grandchildren Alan, Maddie, Ella and Grace.

Phyllis and Al moved to Whitefish in 1966. She was devoted to raising her four children and to her church as a member of the First Presbyterian Church for 55 years. She was a 50-year member of P.E.O. She was one of the first employees of Park Side Credit Union.
She enjoyed knitting, crocheting, baking, camping, walking and being surrounded by and cooking for her family. Phyllis spent countless hours volunteering behind the scenes at her church, the hospital, the library and Shepherd's Hand Clinic. Many will have fond memories of seeing her walking across town to deliver cookies or out for a visit to share her generous gift of kindness and love for others.

A celebration of Phyllis' life will be on April 23 at 11 a.m. at First Presbyterian Church in Whitefish.
Memorials may be given to Glacier Presbytery Camp, Shepherd's Hand Clinic or a charity of your choice.

---