Thomas Siderius, 82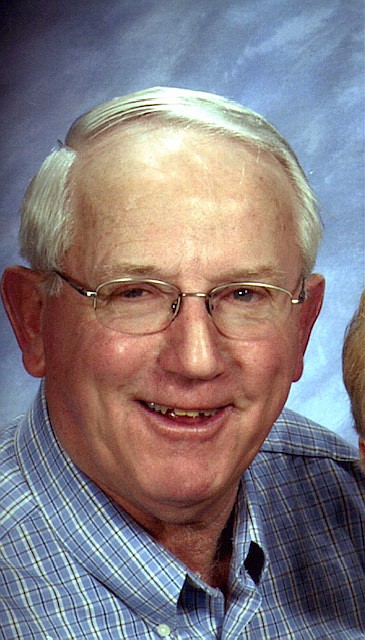 |
January 16, 2022 12:00 AM
Thomas Siderius, 82, lifelong Flathead Valley resident, passed away at his home on Jan. 7, 2022.
He grew up in Somers and graduated from Flathead County High School. He married his wife Terry Rose in 1962 and was looking forward to celebrating their 60th wedding anniversary in July. After marriage, they moved to the farm east of Kalispell where he resided until his passing.
Tom was a lifelong farmer; through the years he milked cows, raised thousands of hogs and had cattle, which were his favorite. Tom raised wheat, barley, peas, lentils, hay and peppermint. In his early years he worked in the woods with his brother and plowed snow on the Going-to-the- Sun Road.
He was active in many organizations, served as an Elder of the First Presbyterian Church, Montana Farmers Union director, Montana Wheat and Barley Committee, and Fairmont Egan School board to name a few.

Tom was a hard worker and it was a trait that he instilled in each of his children, but even during the busiest farming seasons, he shut down the tractor to watch his kids and grandkids show animals at the fair and rarely missed a ball game. He loved having visitors to the farm and was always happy to give a tractor ride to see the cows. He had a great sense of humor, a twinkle in his eye and teased everyone he met, something that he'll always be remembered for.
He was preceded in death by his beloved grandson, Coleman.
He is survived by his wife Terry, son Mark (Heather), daughters Lisa (Chris), Jody (Pete), and Jill (Marty); grandchildren, Emma, Libby, Katy, Spencer, Hannah, Rachel, Zachary, Grayce, Lauryn and Beau; and two great granddaughters, Colebie and Avery. He is also survived by brothers Charles, Ken and Jerry, sisters Judy and Maxine, and many nieces, nephews and cousins.
A memorial service will be held on March 12 at 2 p.m. at the First Presbyterian Church.
Memorials may be made to the First Presbyterian Church or Samaritan House.
---