'Tunnel rats' and an engineering marvel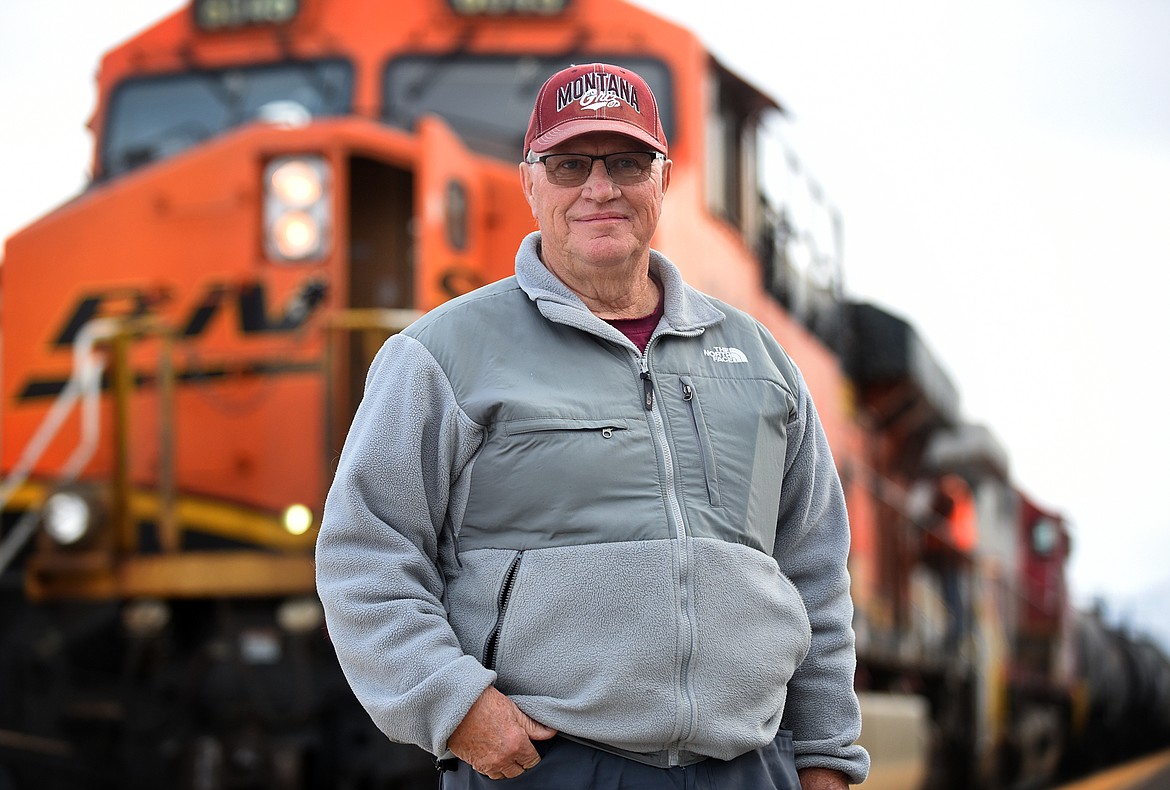 Whitefish's Greg Osler not only drove locomotives through the 7-mile long Flathead Tunnel near Trego, he helped build it 1969. (Jeremy Weber/Daily Inter Lake)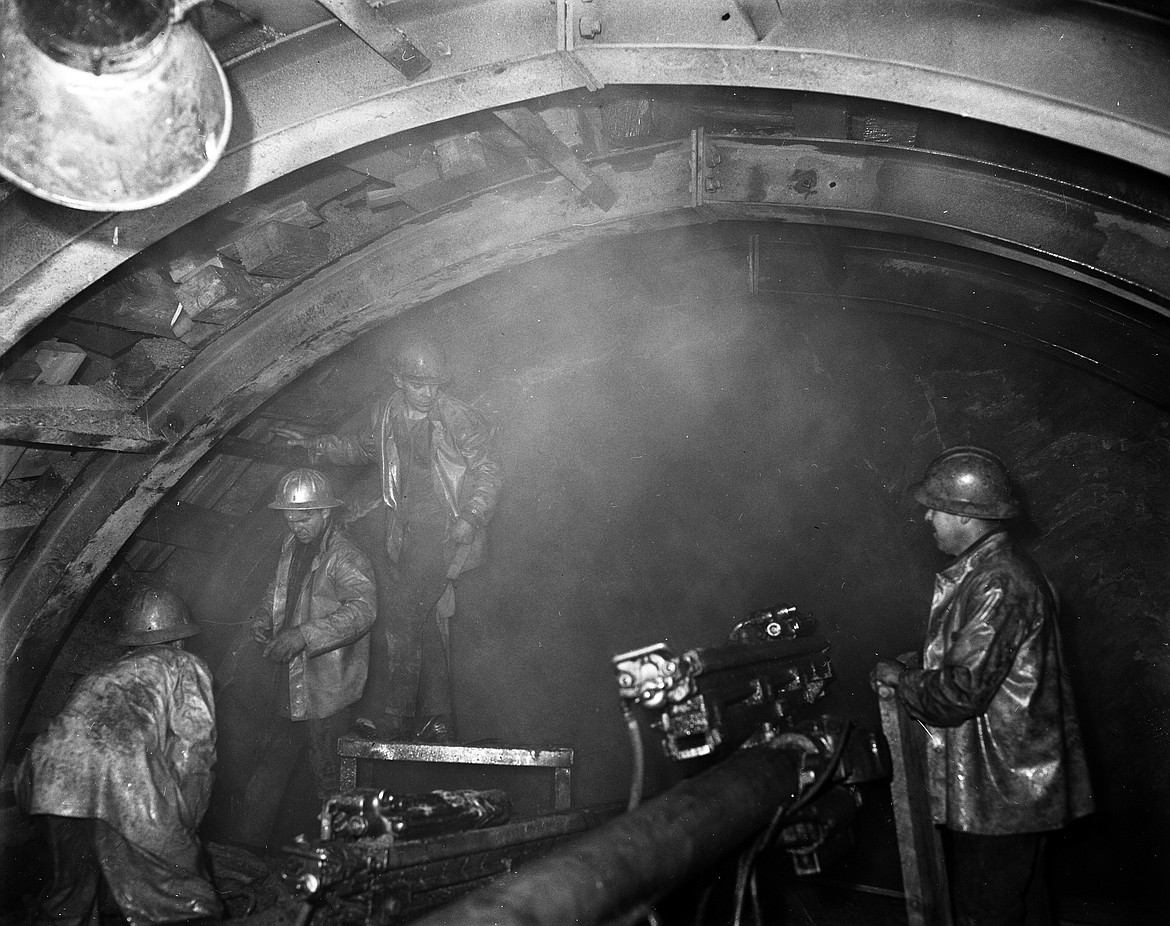 Workers drill during construction of the Flathead Tunnel in early June, 1968. (Mel Ruder/Hungry Horse News file photo)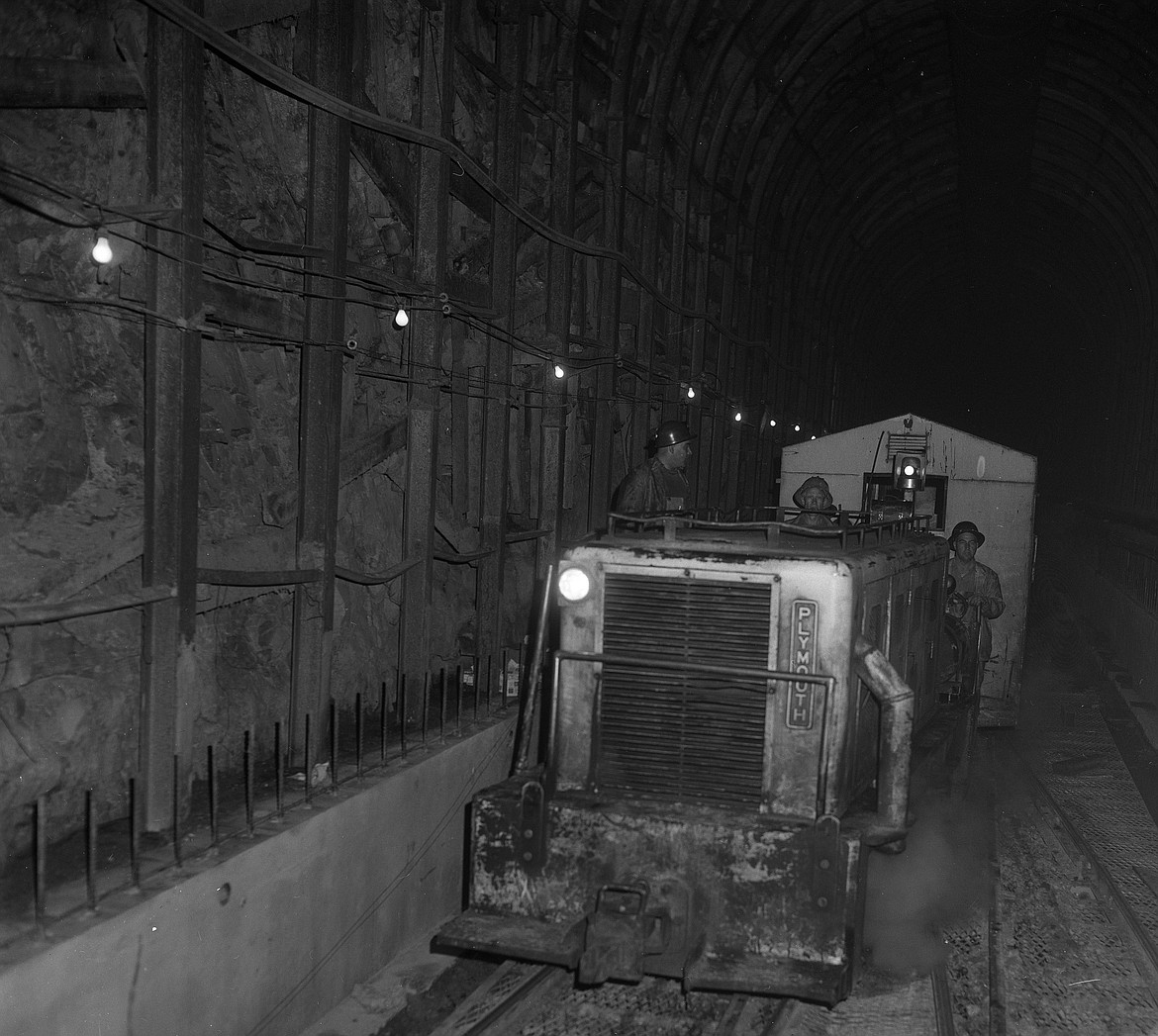 Workers inside the Flathead Tunnel as tunneling neared completion in June 1968. (Mel Ruder/Hungry Horse News file photo)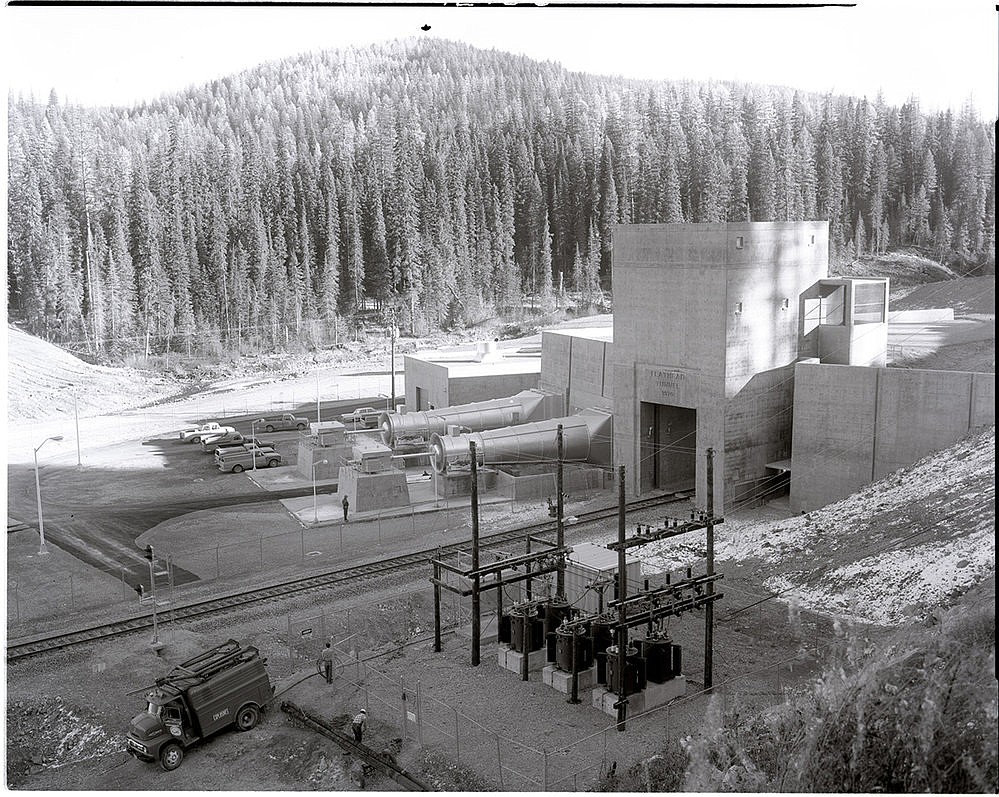 A view of the completed north portal of the Flathead Tunnel near Trego. (Mansfield Library, University of Montana)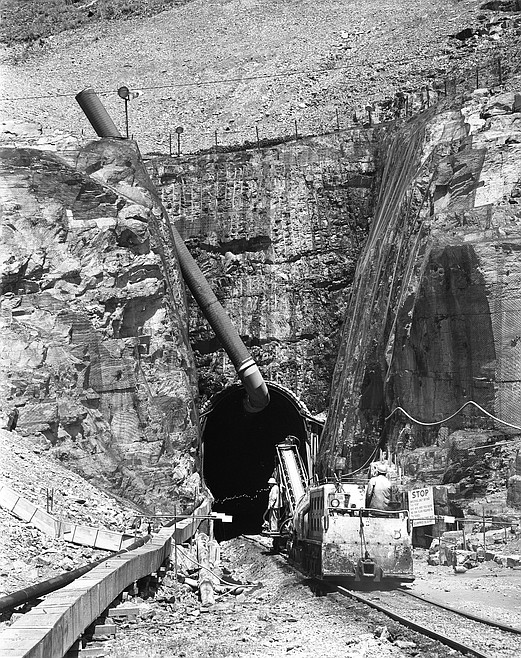 Crews work on the south portal of the Flathead Tunnel in June, 1968. (Mel Ruder/Hungry Horse News file photo)
Previous
Next
by
JEREMY WEBER
Daily Inter Lake
|
January 16, 2022 1:00 AM
Sitting beneath the Salish Mountains, the Flathead Railroad Tunnel just southwest of Trego stands as an engineering marvel. Each day, more than 40 freight trains and at least one passenger train still make their way through the 7-mile-long underground corridor. But for Greg Osler, the tunnel is full of much more than just freight cars and passengers, it is full of memories.
AFTER HIS father sold the family's lumber mill to Plum Creek in 1969, an 18-year-old Osler was in need of a job. With some help from a friend, whose father was a supervisor on the project, Osler spent six months in the tunnel working for the Walsh-Groves company helping pour and shape the cement lining of the supporting archway.
"I just need a job and that one was available. I went in, jumped on a manhaul and headed into a tunnel I had never been into. It kind of opened your eyes a little bit," Osler said. "You definitely got muscles doing your shift. You laid down and vibrated with this big hose and then you pulled all of it out when you were done. I was rock hard by the time I quit. Tunnel rats were not people you wanted to mess with, that's for sure."
At the beginning of each shift, Osler and his fellow workers would hop a ride from the east portal and make their way through the wet, muddy tunnel to where the cement operation was quickly making its way forward.
With Walsh-Groves supplying many of its own workers from out of state, Osler was one of the few Montanans working on the cement-laying project.
"Tunnel rats were a unique breed of people. Most of them were from Oklahoma with a few Californians, and they were hard partiers, but they were also hard workers. They were quite a bunch," Osler recalled. "They could be rough, but I've never worked with a better group of men, to tell you the truth."
The cement work was nearly halfway done when Osler came on the job in March 1969 and was completed by the time he left in August to attend college. Records show that crews were able to complete as much as 1,700 cubic yards of archway per day.
While Osler was never injured during the work, there was a man killed during one of his shifts when he was backed over by a front-end loader. In all, two were killed during the construction of the tunnel and another was injured in a rockfall.
"I was always told to wear boots that were too big for you. We were on a pretty dry bed of cement one day and a wet load came in behind it and it blocked our window. We had to climb all the way out of the forms to get out of there. I ended up having to leave my boots in there and got out with just my socks on my feet," Osler said. "They were big on safety, but it was a dangerous place to work."
OSLER LEFT for college in August 1969, but he would find himself back in the Flathead Tunnel when he started working for BNSF Railway a few years later. After he became a locomotive engineer for BNSF Railway in 1979, Osler would travel through the tunnel many times over the next four decades as he "ran every inch of track from Wilson, North Dakota to Spokane."
Having helped build the tunnel, Osler says it was always interesting to make his way back through it, taking advantage of the unique fan and ventilation system that circulate air for east-bound trains.
"The original reason for those fans wasn't to blow out the diesel exhaust. They were originally put in there to pump fresh air to the locomotives coming uphill so they wouldn't overheat. That's what they were put in there for," Osler said. "I have been through that tunnel hundreds and hundreds of times when you couldn't see two car lengths in front of you because of the exhaust in there. Later, they decided that diesel smoke was carcinogenic and they should be blowing it out of there. They would give us little masks with a carbon filter and that was supposed to help us with the exhaust, but I am not sure how much it actually helps."
While Osler said getting to drive locomotives through the tunnel was always an interesting experience, it could never compete with what it was like to help build it.
"It was a terrific job. I always thought going through that tunnel was amazing and the Walsh-Groves Company did a fantastic job building it," he said. "They were a great company to work for and it was a terrific operation. They kept their men happy and that is why they were so successful."
Reporter Jeremy Weber can be reached at 758-4446 or jweber@dailyinterlake.com
---