Logan Health to comply with Covid vaccine mandate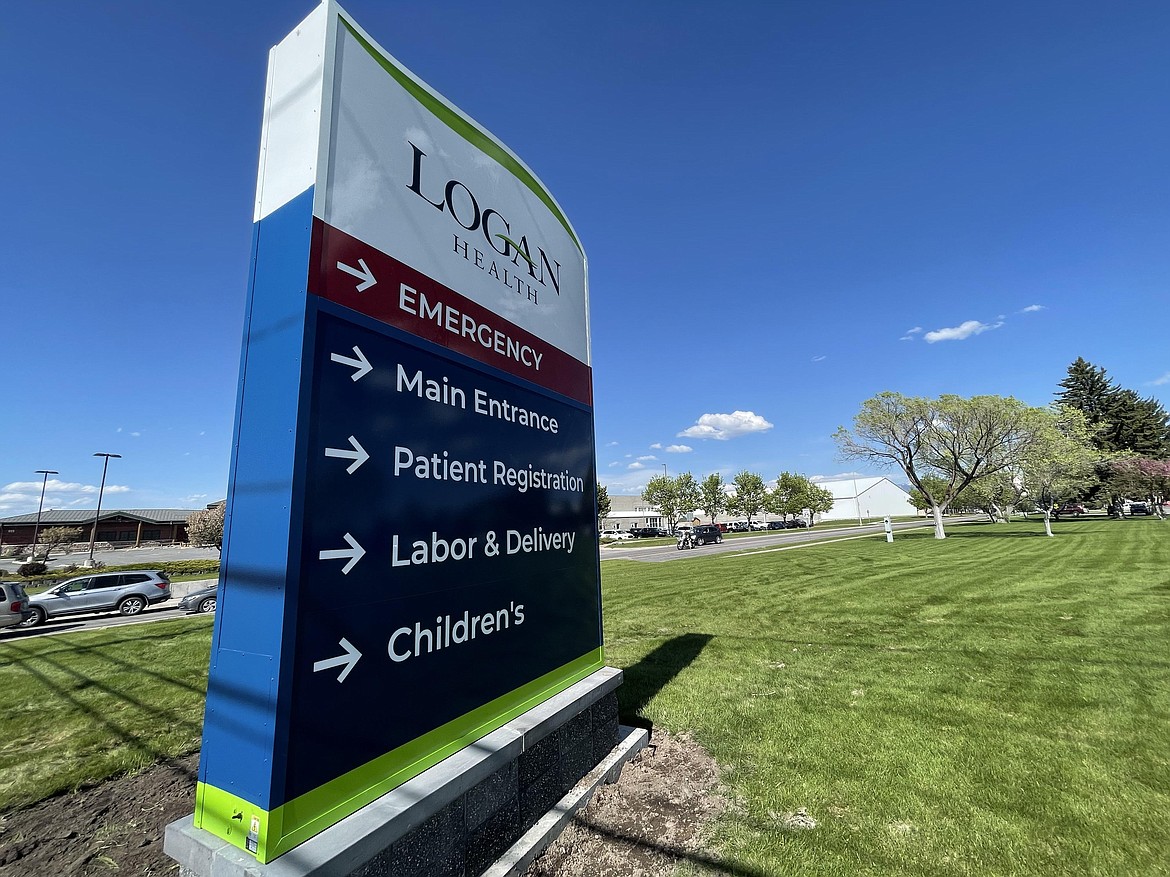 A new sign for Logan Health marks the entrance to the hospital in Kalispell in this May 13, 2021, file photo. (Matt Baldwin/Daily Inter Lake)
by
MATT BALDWIN
Daily Inter Lake
|
January 20, 2022 9:00 AM
Logan Health is once again requiring its entire staff to get the Covid-19 vaccination in order to comply with a federal rule that was upheld by the U.S. Supreme Court last week.
The Kalispell-based hospital system first announced in December that it would follow a Centers for Medicare & Medicaid Services rule that requires Medicare and Medicaid certified providers to ensure their staff is fully vaccinated, or risk losing reimbursement. Logan Health paused that plan shortly afterward while challenges to the mandate played out in federal court.
The Supreme Court settled the dispute Jan. 13 when it ruled on a 5-4 vote that the rule can go forward.
The requirement begins mid-February and will affect more than 4,000 clinical and nonclinical employees across all Logan Health properties.
In a statement Wednesday, Logan Health officials noted that each year more than 400,000 visits to the hospital system are attributed to Medicare and Medicaid recipients, "some of whom are our most vulnerable patients."
"With the recent Supreme Court ruling, the deadline for compliance is drawing near and we will proceed with operational plans to follow the law. Failure to comply means that CMS could terminate our participation in the program, which would threaten our ability to care for those in most need of our services. "
Under the CMS rule, Logan Health employees will be required to show proof of full vaccination against Covid, defined as two doses of the Pfizer or Moderna vaccine, or one dose of the Johnson & Johnson vaccine.
Employees may submit requests for medical or religious exemption.
Employees who do not qualify for exemption and have not started the vaccine process will not be allowed to work on-site as of Feb. 15.
"As health care providers, we have an obligation to comply with the federal mandate and to do everything we can to protect the health of our community and our Logan Health family," an email to employees on Wednesday stated.
Hospitals across the state will follow the federal rule, which contradicts Montana's House Bill 702 banning vaccine requirements in the state.
"CMS has asserted this federal requirement takes priority over state and local law," said Rich Rasmussen, president and CEO of the Montana Hospital Association.
Rasmussen said compliance "is essential to the continued operations of Montana's hospitals and preserving access to healthcare services for our communities."
He added that CMS payments represent 70% of healthcare spending at Montana hospitals.
Recent Headlines
---