Fireworks rules vary in Flathead Valley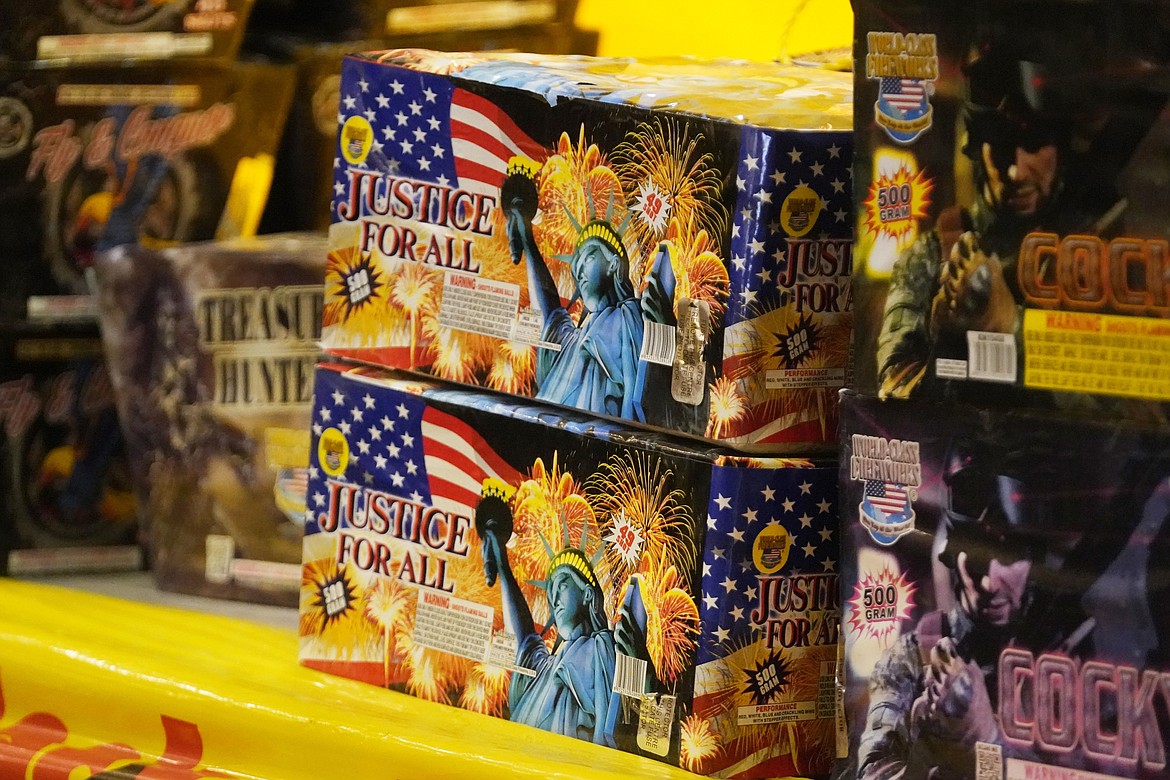 Boxes of fireworks are shown in a vendor's tent on Thursday, June 24, 2021, in Sandy, Utah. Many Americans aching for normalcy as pandemic restrictions end are looking forward to traditional Fourth of July fireworks. But with a historic drought in the U.S. West and fears of another devastating wildfire season, officials are canceling displays, passing bans or begging for caution. (Rick Bowmer/Associated Press)
by
Daily Inter Lake
|
July 1, 2022 12:00 AM
Fourth of July holiday revelers are gearing up for celebrations but when it comes to fireworks there are several restrictions which must be observed. The following is a breakdown of what people should know before setting off fireworks this Fourth of July weekend.
• Fireworks of all types are prohibited on state land and federal forests, and in Glacier National Park.
• In Kalispell the possession, sale and use of fireworks are illegal within city limits. This does not include sparklers or toy paper caps.
• In Columbia Falls, fireworks may not be sold or discharged within city limits.
• In Whitefish, consumer-grade fireworks may be discharged on paved city streets, not including arterials and collector streets, between 11 a.m. and 10 p.m. on July 3, and between 11 a.m. and 11:59 p.m. on July 4. Firework sales are not allowed within Whitefish city limits. The city prohibits the discharge of all types of fireworks in parks, within 1,000 feet of hospitals, nursing homes and assisted living facilities, and within 300 feet of gas stations and flammable storage facilities.
Violation of Whitefish's fireworks law is punishable by up to a $500 fine for a first offense. For questions, contact the Whitefish Police Department at 862-2420.
• There are no fireworks restrictions in unincorporated areas of Flathead County, but they can't be set off within county parks or other public areas.
Recent Headlines
---