New gym focused on physical, mental wellbeing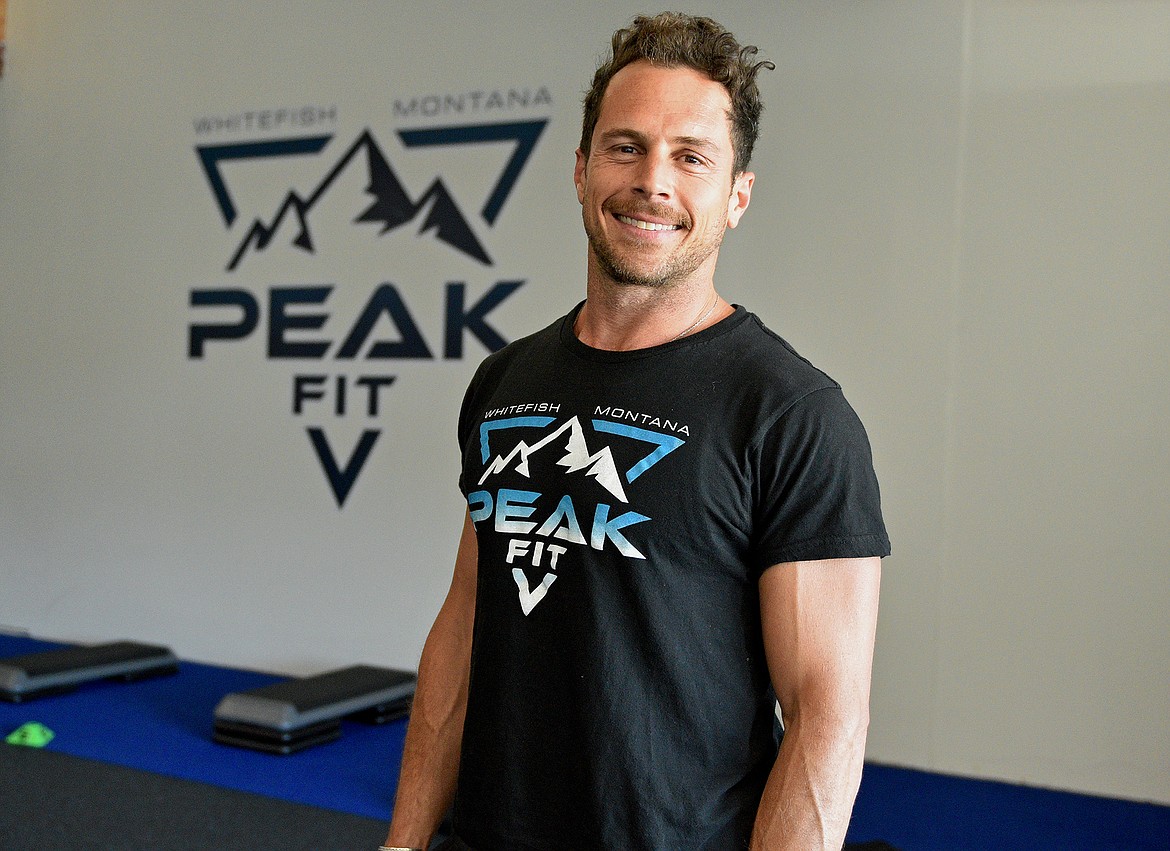 Andre Bolourchi is the head trainer and co-founder of PEAK Fit in Whitefish. (Whitney England/Whitefish Pilot)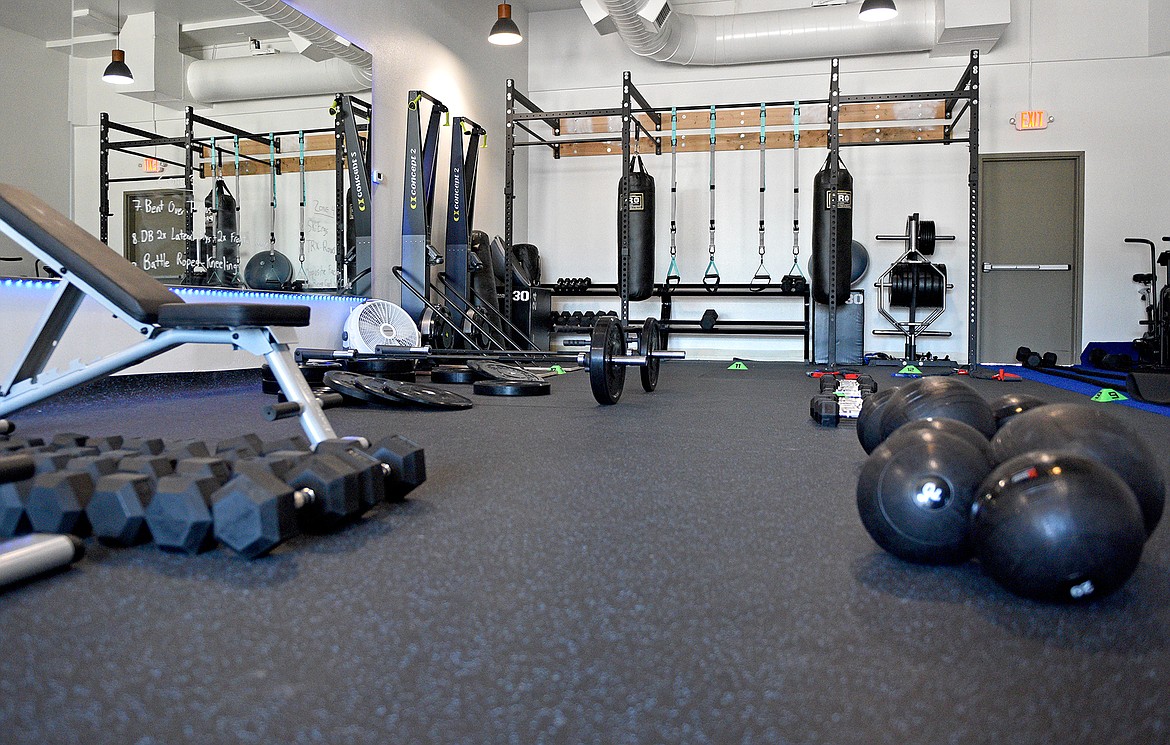 PEAK Fit is a new high intensity training gym in Whitefish that offers group classes and personal training. (Whitney England/Whitefish Pilot)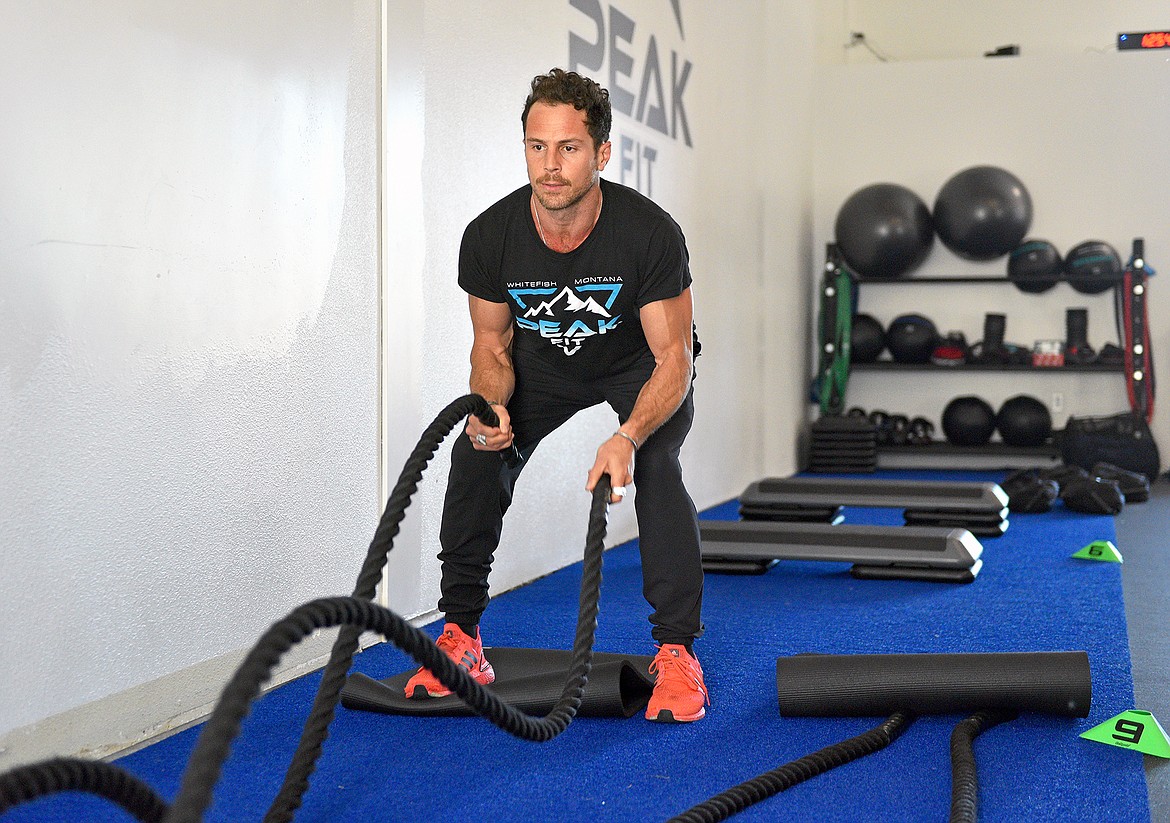 PEAK Fit head trainer Andre Bolourchi shows how to use the battle ropes in the Whitefish gym on Thursday. (Whitney England/Whitefish Pilot)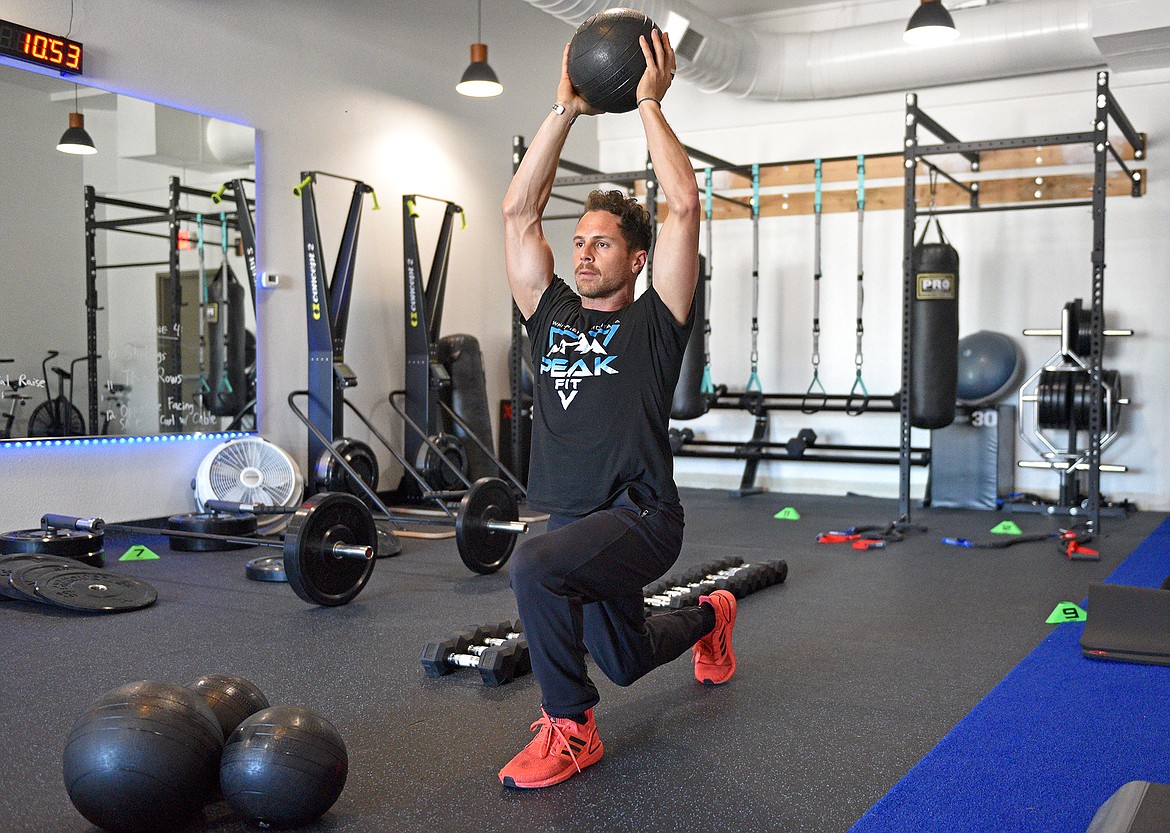 PEAK Fit head trainer Andre Bolourchi demonstrates a functional training exercise in the Whitefish gym on Thursday. (Whitney England/Whitefish Pilot)
Previous
Next
by
SUMMER ZALESKY Daily Inter Lake
|
July 3, 2022 12:00 AM
A new gym in Whitefish is aimed at helping people take control of their lives physically, mentally and emotionally through high intensity interval training, or HIIT.
Andre Bolourchi, head coach and co-founder of Peak Fit, said that he and his team have designed the gym to be a safe place for people to learn, grow and build community.
"It's like therapy in here," he smiled.
Peak Fit focuses on more than just aesthetics.
"Ultimately, we're going for a lifestyle change," Bolourchi affirmed, adding that he believes staying consistent is the best way to see progress.
He loves seeing a client's confidence, attitude, posture and outlook on life improve.
"What's happening on the outside is happening on the inside," he said.
Peak Fit aims to improve the overall experience of life by helping people understand how their bodies operate on a daily basis.
"There are five different movements that we do every day: pushing, pulling, picking up, carrying and throwing, so we work on those patterns over and over again," said Bolourchi.

The HIIT classes at Peak Fit focus on functional training, improving form, and creating strength and longevity. Semi-private and private sessions are also available. Depending on the day, sessions focus on upper body push or pull, lower body or full body exercises. Sessions are 50 minutes and set up with 12 stations with two people per station. All classes involve cardio and core exercises to create a comprehensive workout.
HIIT workouts allow people more time to workout since the classes are pre-planned, fast paced, and designed to burn up to 800 calories. One-on-one training can be intimidating and expensive, but Peak Fit gives people a fun and affordable experience by utilizing a personal trainer in a group environment.
Peak Fit caters to all different ages and fitness levels as all workouts can be modified. According to Bolourchi, Peak Fit trainers have backgrounds in sports science, kinesiology and yoga.
"Our team always wants to bring a spirit of encouragement and we know when to push and when to pull back," Bolourchi said. "We want to meet people where they're at."
Bolourchi said that fitness has always been a huge part of his life, and as an outdoorsman he said that "strengthening your body in the gym is like doing the homework and paying your dues to enjoy life outside."
Bolourchi enthusiastically discussed the progress of his clients in only a few short months.
"After a while, their breath and posture improves, they have more confidence and carry themselves differently. I see people reverse-aging in here," he laughed.
When asked what advice he would give to a new client, Bolourchi said, "You have to stay consistent, cultivate discipline and forgive yourself. Take small, incremental steps to move toward your goal and focus on your 'why.'"
Bolourchi said that everyone has different reasons and goals for working out and highlighted the importance of building an attitude of confidence.
"One of the best things about being physically fit is that you feel great in your body and can express yourself," he said.
Whether it's to put on muscle, lose weight, meet new friends, or function better in daily life, he said Peak Fit is designed to meet individualized goals.
Different levels of six-month contracts are available: gold, silver and bronze. People can also drop in for $25 or purchase packages of up to 20 sessions. Bolourchi encouraged the community to check out Peak Fit for three days for only $3.
"Whether you join or not, make the physical body an essential component of everyday life," Bolourchi said.
Peak Fit is located at 6550 US-93 Suite 102B, Whitefish, MT and can be reached at 406-901-0111. To find out more information, visit peakfitmt.com or follow their Instagram page for updates @peakfitmt
Business reporter Summer Zalesky can be reached at szalesky@dailyinterlake.com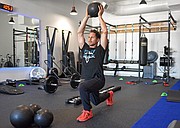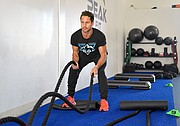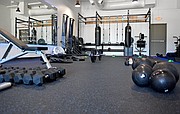 Recent Headlines
---