Severe storm drops damaging hail on Kalispell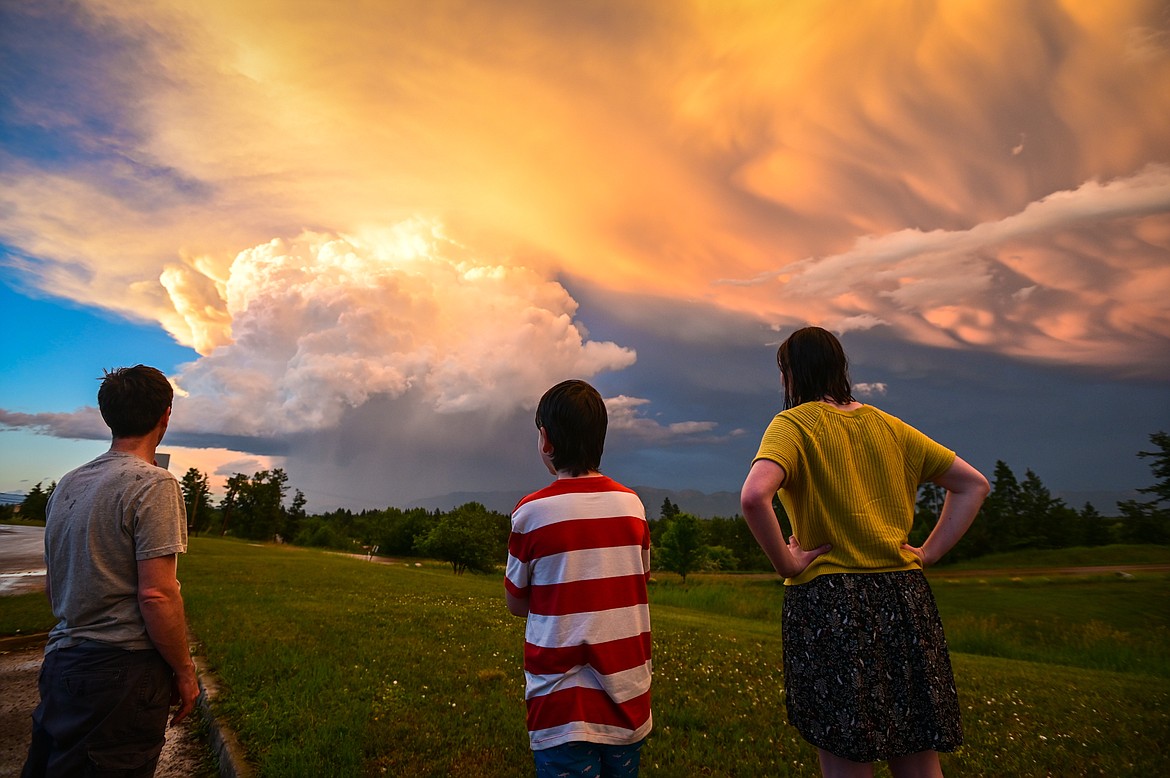 Jeremy, Toby and Mailli Brown watch storm clouds from Dry Bridge Park after a hail storm in south Kalispell on Thursday, July 7. (Casey Kreider/Daily Inter Lake)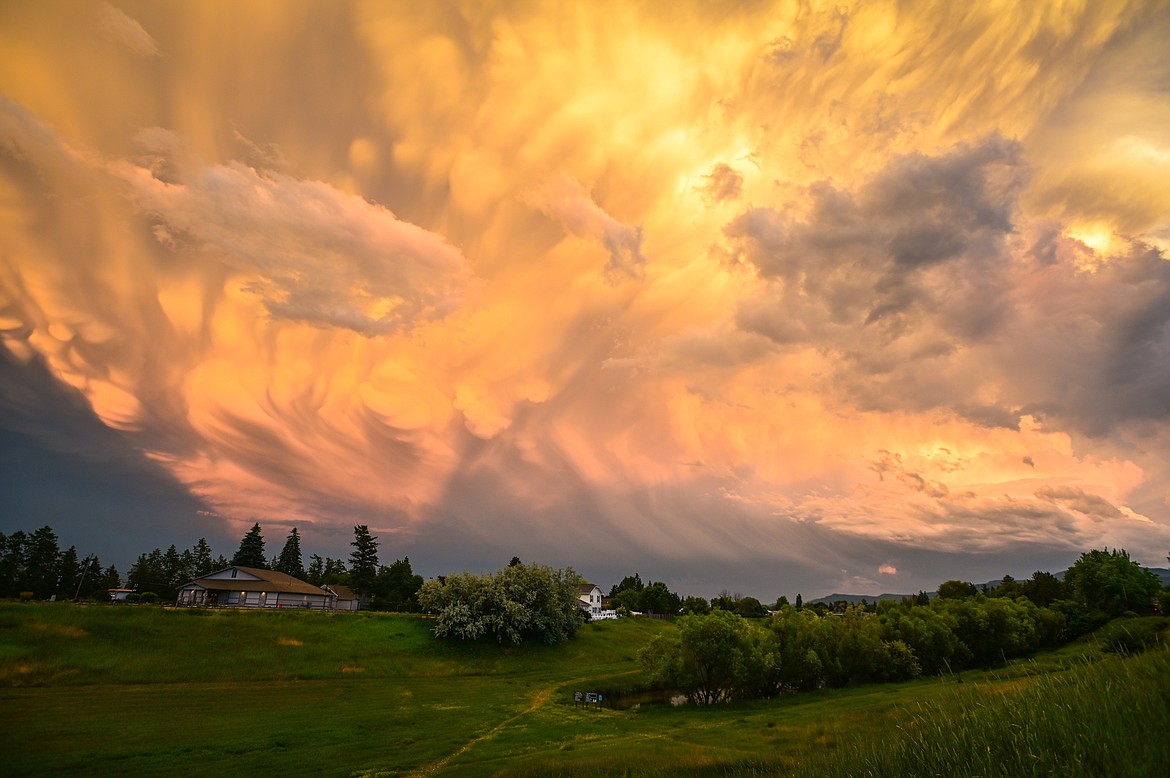 Storm clouds are seen over Dry Bridge Park after a hail storm in Kalispell on Thursday, July 7. (Casey Kreider/Daily Inter Lake)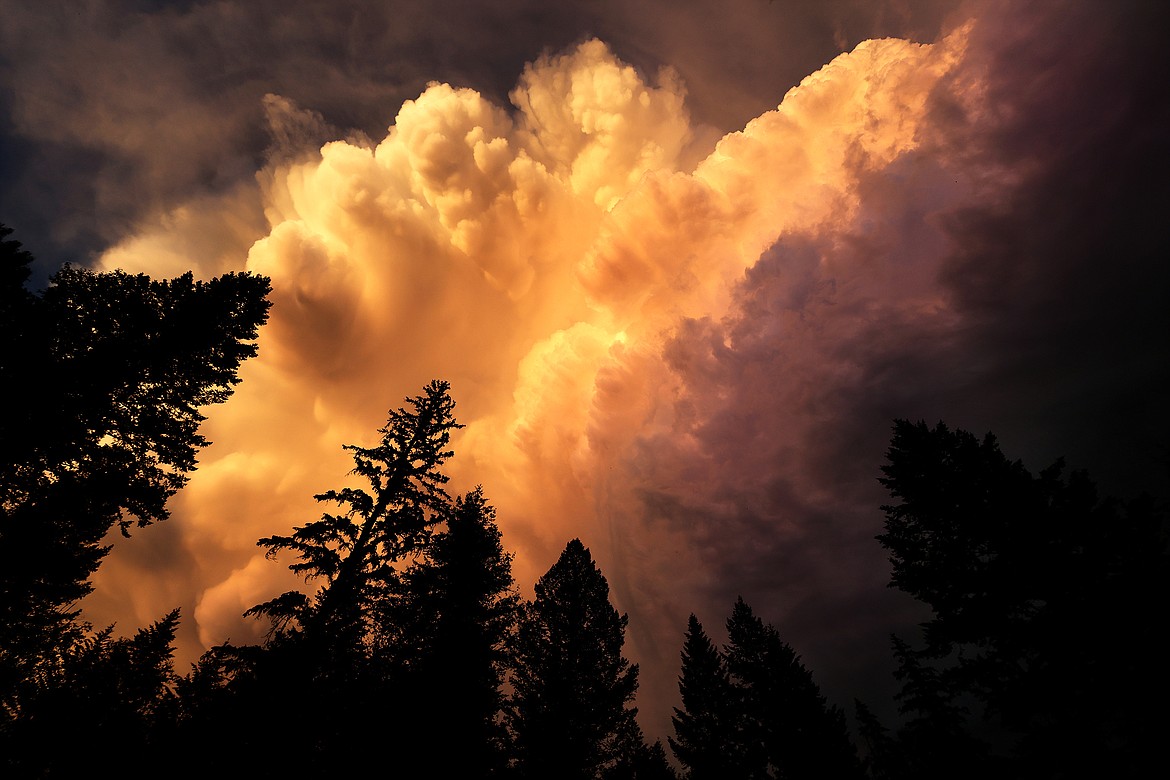 Storm clouds hang menacingly above the area north of Meadow Lake Golf Course in Columbia Falls Thursday evening, July 7. (Jeremy Weber/Daily Inter Lake)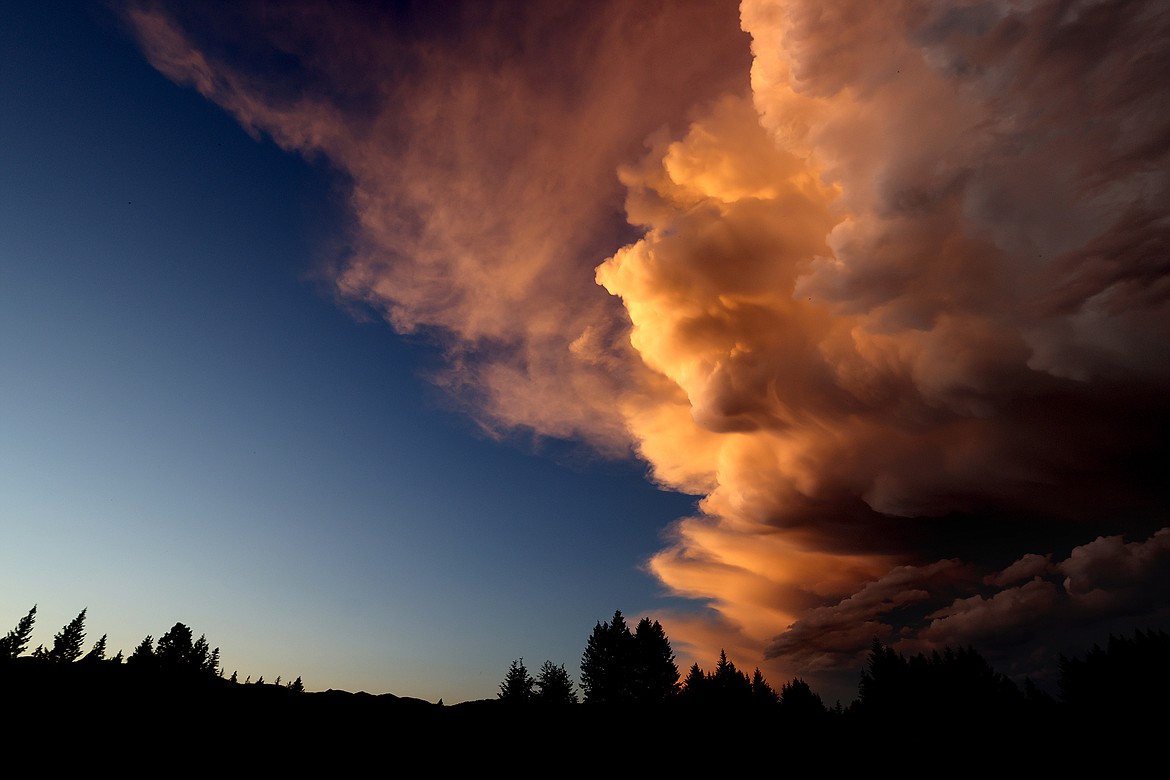 Storm clouds hang menacingly above the area north of Meadow Lake Golf Course in Columbia Falls Thursday evening, July 7. (Jeremy Weber/Daily Inter Lake)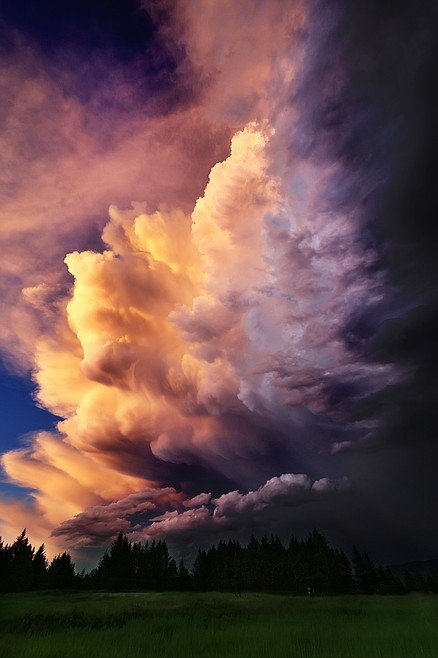 Storm clouds hang menacingly above the area north of Meadow Lake Golf Course in Columbia Falls Thursday evening, July 7. (Jeremy Weber/Daily Inter Lake)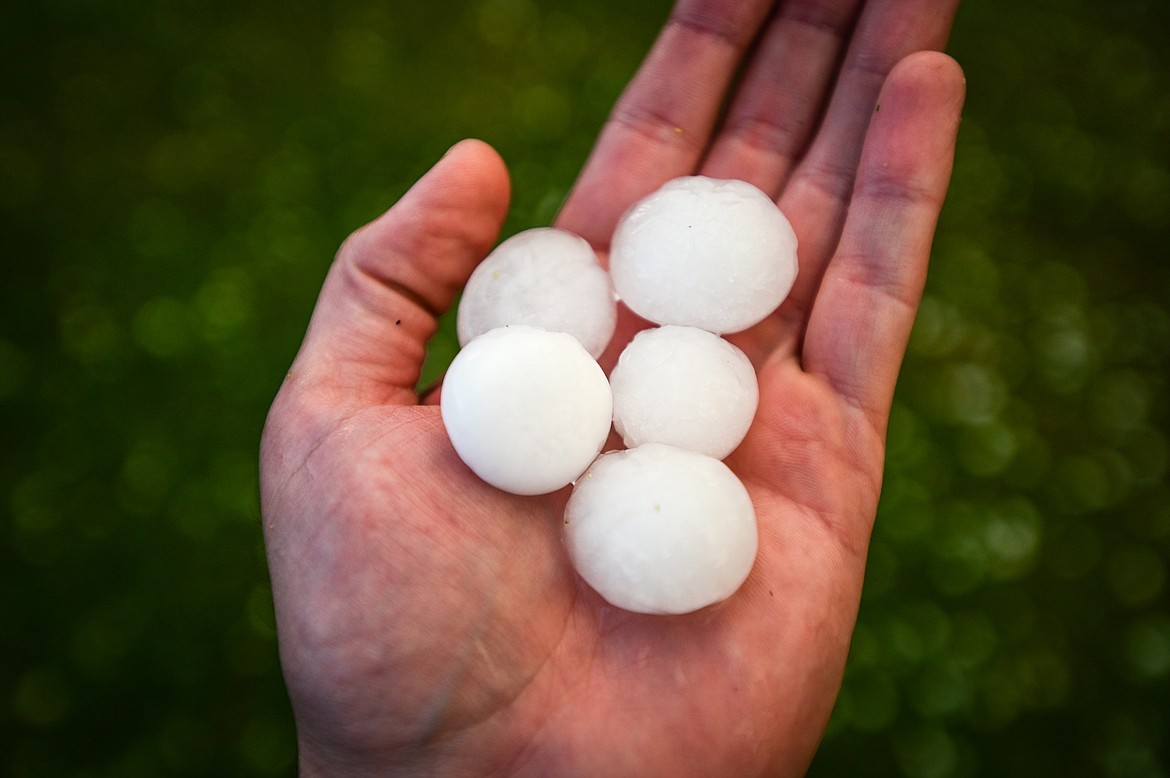 Hail is shown after a storm in Kalispell on Thursday, July 7. (Casey Kreider/Daily Inter Lake)
Previous
Next
by
MATT BALDWIN
Daily Inter Lake
|
July 8, 2022 9:00 AM
A severe thunderstorm ripped across parts of the Flathead Valley on Thursday evening, dropping lime-sized hail on some locations.
Trent Smith, a meteorologist with the National Weather Service in Missoula, said his office received a significant number of reports of ping pong and golf ball-sized hail that damaged vehicles and homes along the storm's path.
"The largest report we received was hail up to 2 inches, which is about the size of a lime," Smith said.
The Kalispell Fire Department was dispatched to one call for a person injured by the hail.
Winds during the storm topped off at 30-40 mph, causing some tree damage.
April Wisher with Able Body Shop in Kalispell said they had received nearly 400 calls about vehicle damage as of 10 a.m. Friday.
Wisher said the shop is scheduling people for estimates, but given the volume of requests it could be a few weeks before many people are able to have their vehicle assessed. She said an estimate typically takes 1 to 2 hours.
She advised people with damaged windshields to call local glass shops, and to save all receipts for insurance purposes.
THE STORM developed around 9 p.m. in the Somers area, and moved north across South Kalispell and into Columbia Falls.
Smith, with the National Weather Service, said rain showers earlier in the day around Noxon and Libby created a cool boundary that clashed with warm air around Flathead Lake.
"It just really popped off the thunderstorms," he said.
Similar strong thunderstorms with hail were reported over Polson and in the Hot Springs area.
Smith said conditions are ripe for this type of extreme weather.
"We're in a nice southwest flow aloft that's pushing plenty of moisture into the area," he said. "It's a good pattern for unstable conditions."
A threat of isolated severe storms remained Friday into Saturday, the National Weather Service warned in its daily forecast.
"Already, a few thunderstorms are developing over by Plains and Elmo," Smith said Friday morning. "That will be an area of concern."
Damaging hail and brief but heavy rain is a concern this weekend, along with associated runoff and debris flow issues.
Cool and breezy conditions are expected Sunday before a high pressure settles over the Northern Rockies at the beginning of the week, bringing the warmest temperatures of the summer.
Recent Headlines
---