Under the Big Sky gives local talent a chance to shine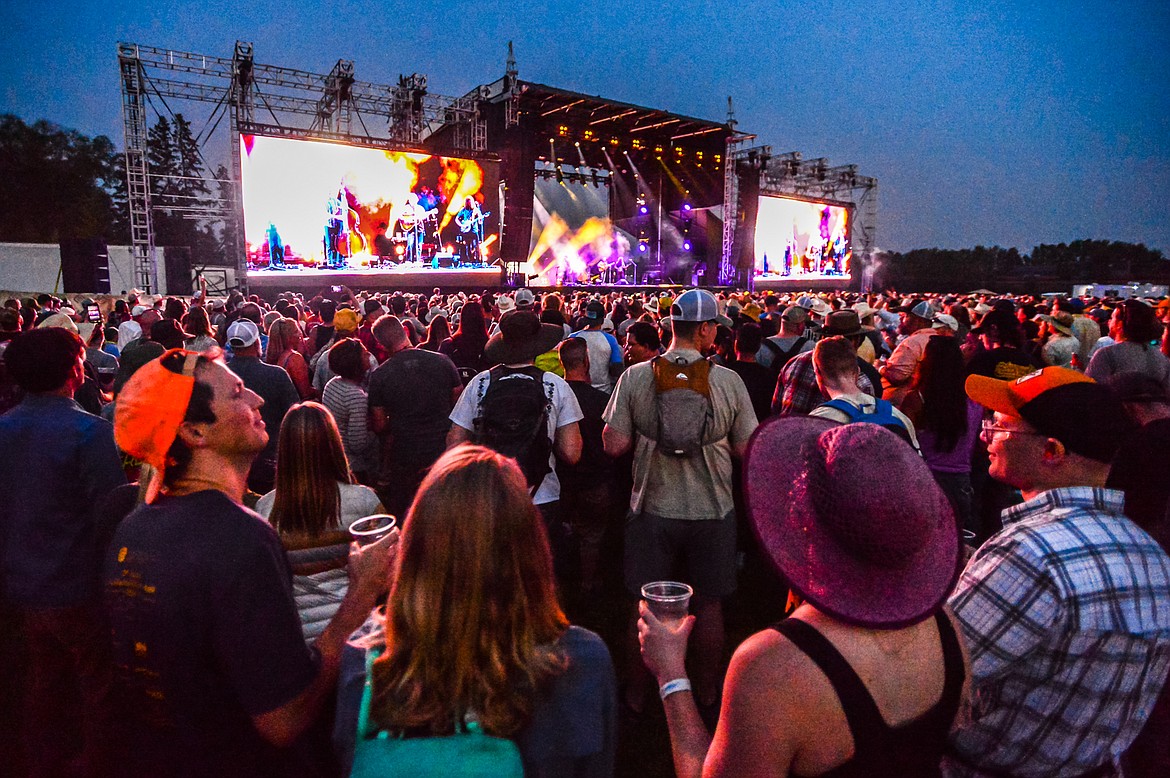 Billy Strings performs at Under the Big Sky Festival in Whitefish on Friday, July 16, 2021. (Casey Kreider/Daily Inter Lake)
Fans dance during a performance by Billy Strings at Under the Big Sky Festival in Whitefish on Friday, July 16. (Casey Kreider/Daily Inter Lake)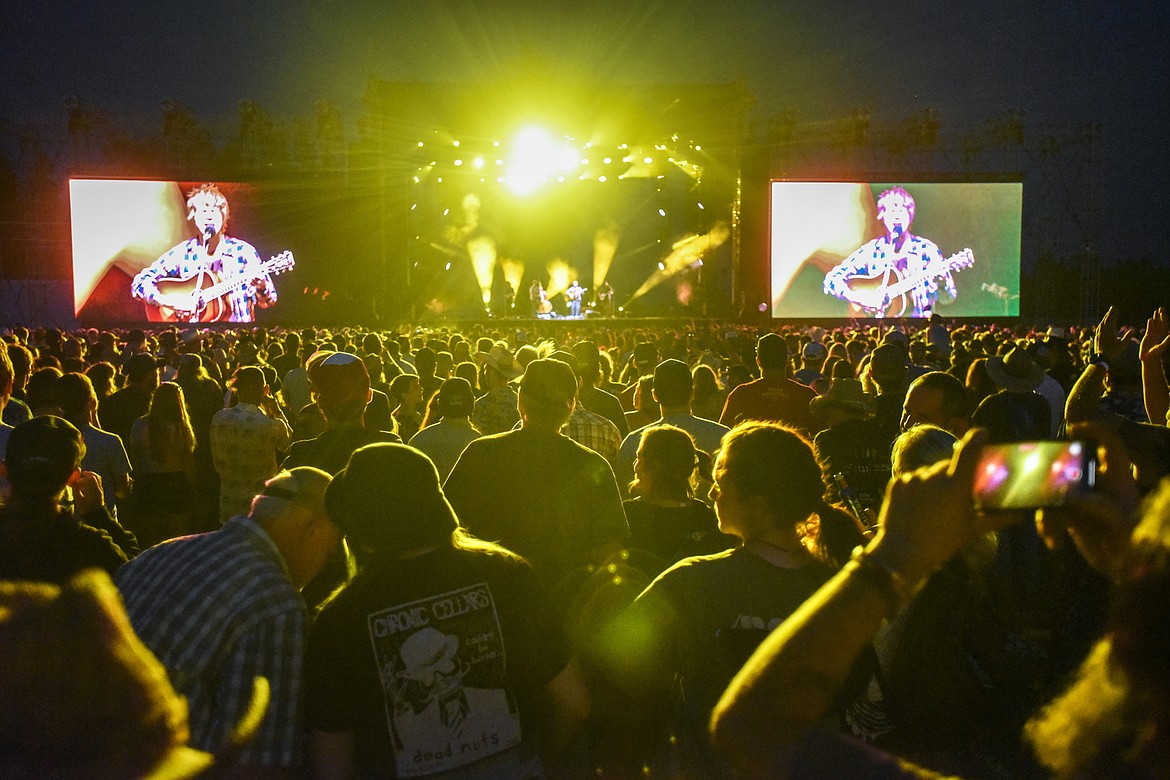 Billy Strings performs on the Great Northern Stage at Under the Big Sky Festival in Whitefish on Friday, July 16. (Casey Kreider/Daily Inter Lake)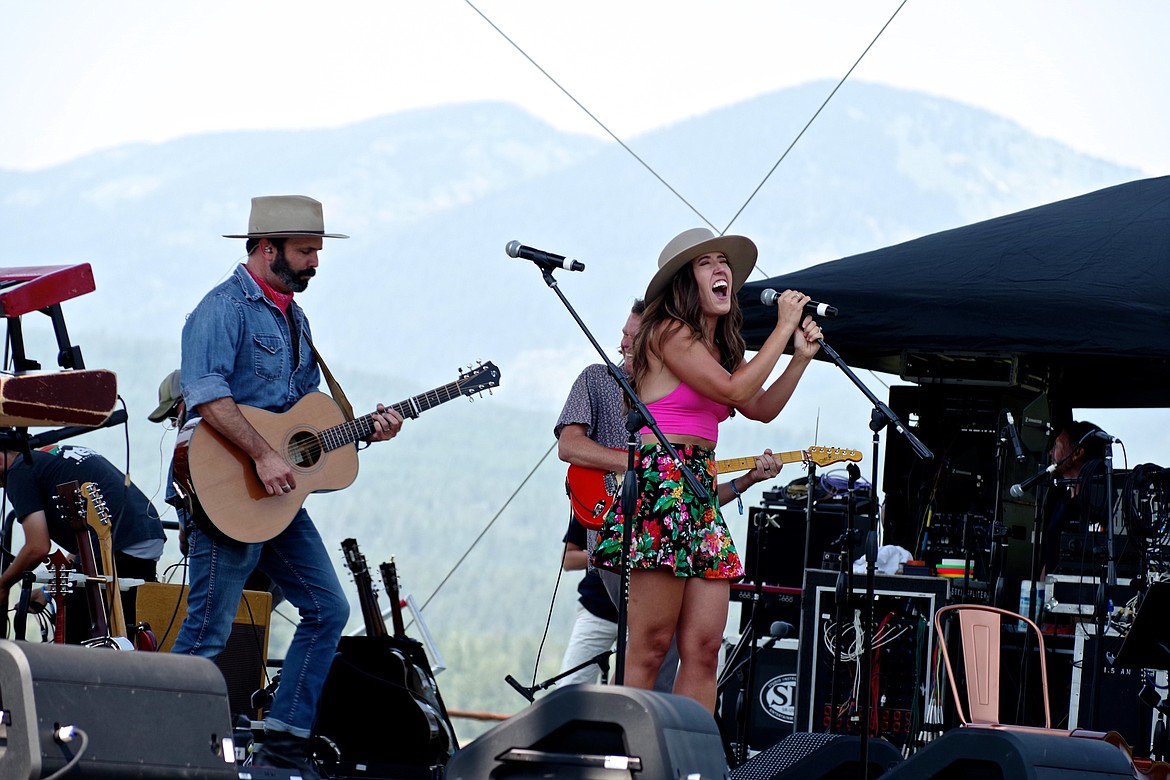 Susan O'Dea and Nick Spear of Big Sky City Lights perform at Under the Big Sky music festival in 2021. The duo is set to return this year, taking the stage Sunday afternoon. (Photo courtesy Big Sky City Lights)
Previous
Next
by
DERRICK PERKINS
Daily Inter Lake
|
July 15, 2022 12:00 AM
When Big Sky City Lights performed before the crowd at the Under the Big Sky music festival last year, the duo with local roots had just released their first album, born out of the lockdowns and anxiety of the pandemic.
The disruption wrought by Covid-19 and the introspection that it sparked threads its way through most of the LP's nine tracks. Susan O'Dea and Nick Spear, who comprise the duo, are quick to point out its influence. After all, the two got together — recording music across the country from one another — as a pandemic project.
"The first album, it was written during lockdown," Spear said. "The songs were reflective of that time when we were all inside and thinking about the world."
But headed back to stage at Under the Big Sky this weekend, the two are ready to try out new work with the backing of their band, odes written to a reopening world. The new music, the two agreed, is born out of the duo's search for new horizons.
"You come out of this period of time, a lockdown, where it is really introspective," O'Dea said. "And now, where we're at with a band is looking forward and moving forward and figuring out where that direction is for us."
O'Dea pointed to "Your Name," the fourth track on their first album, as a clue to where the group is heading. The song, which relies on O'Dea's vocals, a bouncy rhythm and playful lyrics, breaks out as brightly as a mountain sunrise.
"That song has this beautiful beat to it and it's super driving," O'Dea said. "It's pretty indicative of where we are now, which is the next thing."
Often compared to The Civil Wars, a Nashville-based duo until their 2014 breakup, the two describe their style — after a few minutes of debate — as indy, folk and americana, and definitely modern folk. (Fans of The Civil Wars should give "In the Blood" a listen.) But, as Spear noted, that duo's music is deeply soaked in the American South.
"We are intrinsically northern and western," Spear said, "but not country."
He likened the pair's latent approach with Ireland's Swell Season. During an East Coast meetup — O'Dea is based in New York City while Spear calls Montana home — the two wrote six songs together. Still unsure what form the final product will take, whether it's an LP or EP, they're excited to roll out the work.
"It's a smattering of artistic genius," Spear said with mock-seriousness, earning a sidelong glance from O'Dea.
BIG SKY City Lights is just one act in a rousing lineup of local bands performing at Big Mountain Ranch this week, a list that includes Helnore Highwater Band, Honey Bandit, Michelle Rivers and Hannah King.
The festivities start with, what else in Montana, but a 5:30 p.m. rodeo. Paul Cauthen, who relishes in challenging casual listeners, critics and fans to define him, takes the stage at 7:30 p.m. Spear highlighted Cauthen's performance as one he planned to catch.
"I can't get the song 'Country as F*' out of my head," Spear said. "It's jammed in there."
For what it's worth, Rolling Stone magazine described Cauthen's latest album, "Coming Down Country," as "wildly entertaining."
The recently resurrected Turnpike Troubadours, which went back on tour this spring after a multiyear hiatus, wraps up the first night's acts.
O'Dea looked to Saturday night, which features L.A.-based indie rockers Lord Huron as the headliner. That day's major acts include Shakey Graves and Black Pumas. Sunday's schedule includes outlaw country musician Cody Jinks and the bluegrass-inspired Trampled by Turtles.
The real fun of Under the Big Sky, O'Dea and Spear agreed, is the opportunity to take in new artists as well as performers unfamiliar to them. The music starts at 12:30 p.m. on Saturday and Sunday on both stages with the last acts scheduled to play until 11 p.m.
"I'm looking very much forward to discovering some of the artists I've never heard of before, the bands you haven't seen yet," Spear said.
O'Dea echoed her bandmate.
"I'm really looking forward to hearing what everybody else is doing and getting a good sampling of what else is out there now," she said. "Nothing like a live performance to get a scope of the talent."
"And the rodeo," Spear interjected with a smile. "There's a rodeo."
FOR O'DEA and Spear, the big moment comes at 1:15 p.m. on Sunday.
"I just love being on that big stage," Spear said when asked what he enjoyed most about Under the Big Sky.
The two follow Danny + Joy on the Big Mountain Stage. For two musicians who spent the early part of their collaboration sending recordings from Montana to New York City and back again, being in front of an audience together remains a thrill.
"The crowd, the energy, the environment, the sound of being on that big stage," O'Dea said, listing off the benefits of a live performance outside of Whitefish. "They have this opportunity with a large stage to have everyone there throwing down — it feels so good."
Both feted event organizer Johnny Shockey for launching the festival. The three-day smorgasbord of music kicked off in 2019 to rave reviews, but was sidelined by the pandemic in 2020. Its return in 2021, though, strained services in nearby Whitefish, prompting local officials to ask organizers to rein in the festivities. In response, organizers capped attendance for this year's festival at 20,000, and increased water stations and restrooms on site, among other changes.
O'Dea and Spear heaped praise on Shockey and other organizers putting the event together with an eye on local up and coming acts. O'Dea applauded "the opportunity that he has given a lot of the local artists to be part of it."
"I know that just in the valley, people were begging [Shockey] to do this kind of a thing for years," Spear recalled. "He was reticent to do it for a long time. It's pretty awesome he's doing it."
Under the Big Sky, produced by Outriders Presents, opens at 4 p.m., July 15 at Big Mountain Ranch outside of Whitefish. While open to all ages, tickets are sold out. For more information about the schedule, venue and afterparties, go to www.underthebigskyfest.com.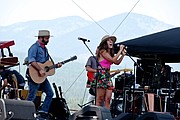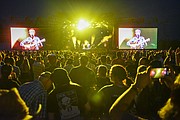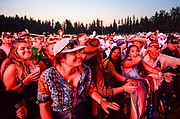 Recent Headlines
---