Late photographer Kurt Markus captured models and cowboys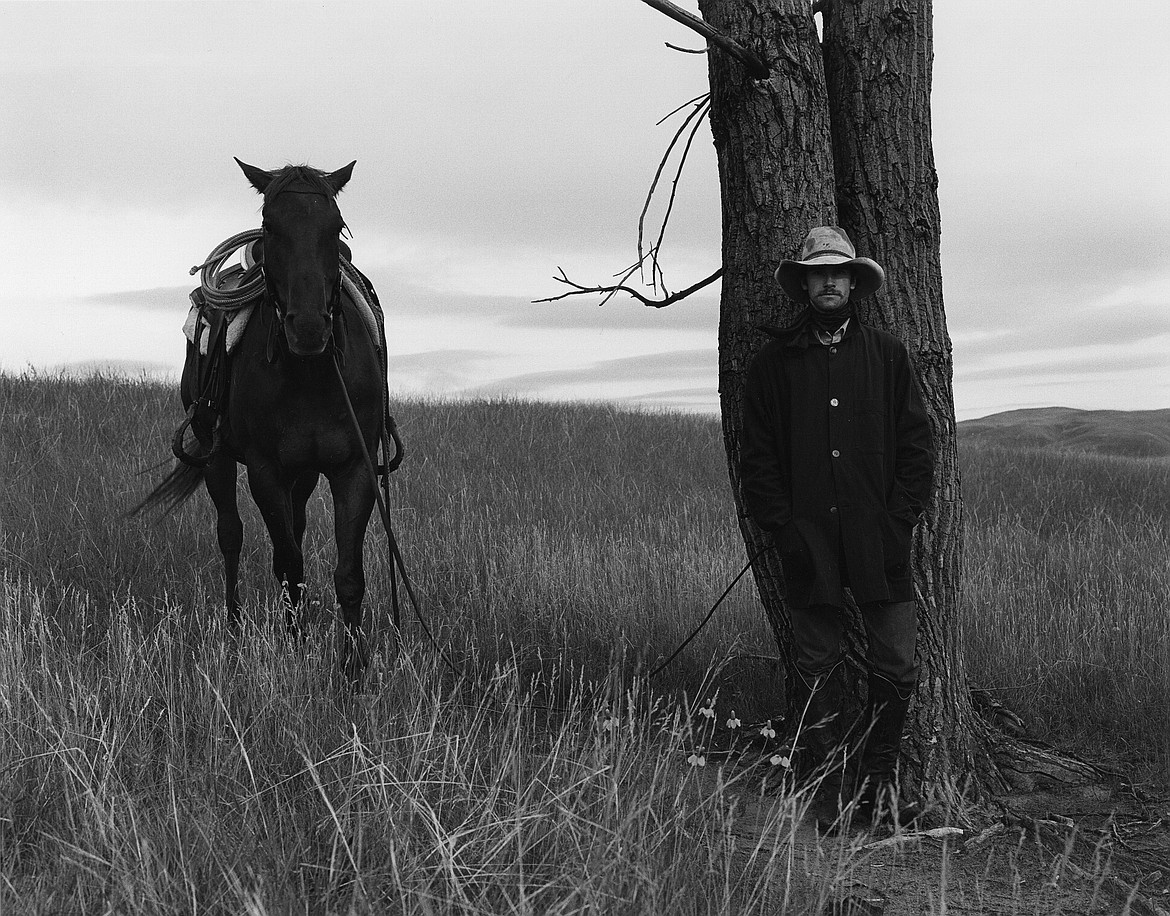 Y's for Living, Nebraska (Kurt Markus)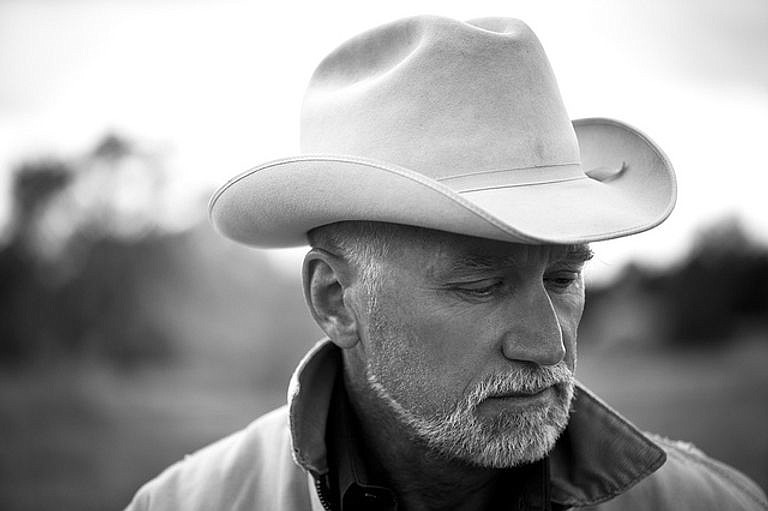 Photographer Kurt Markus. (Photo by Jewel)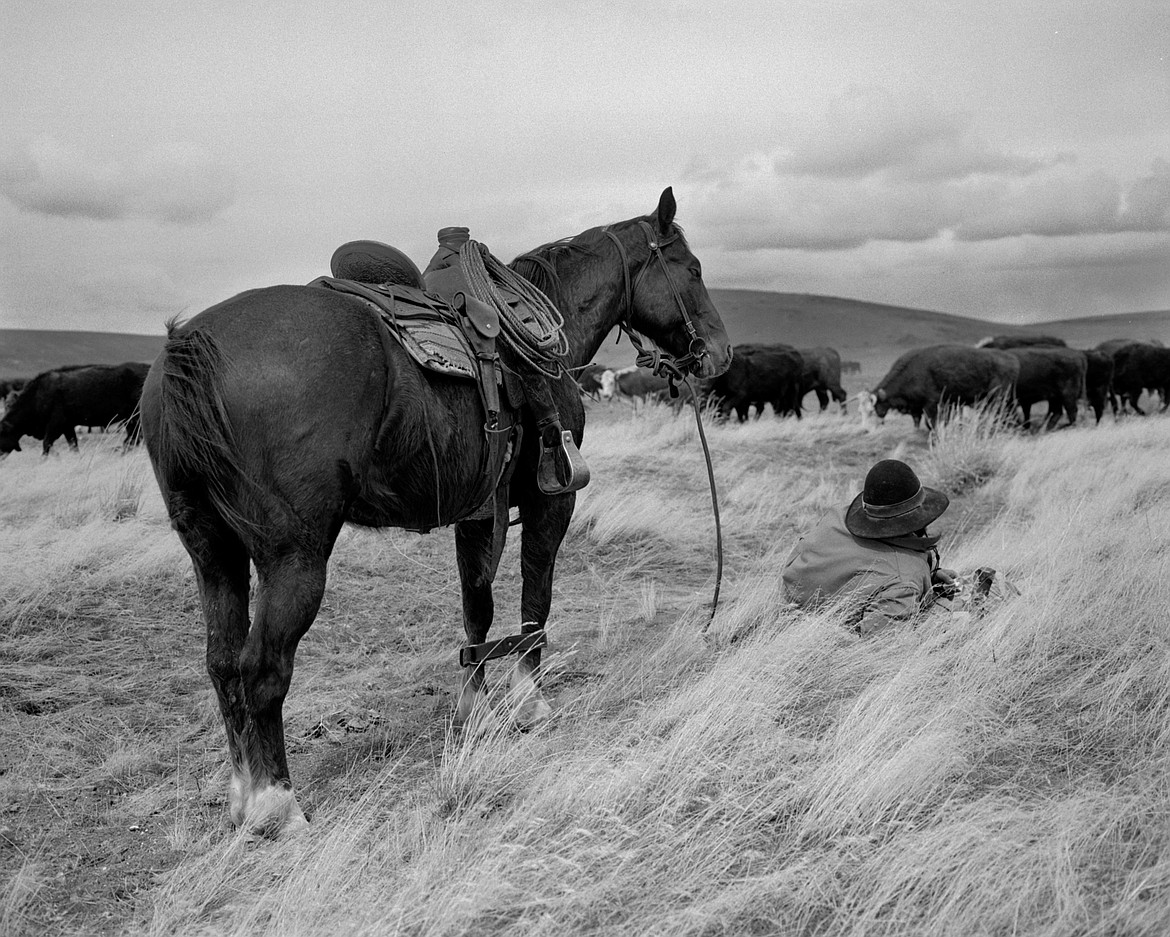 John Aquiso, Big Springs Ranch, Idaho (Kurt Markus)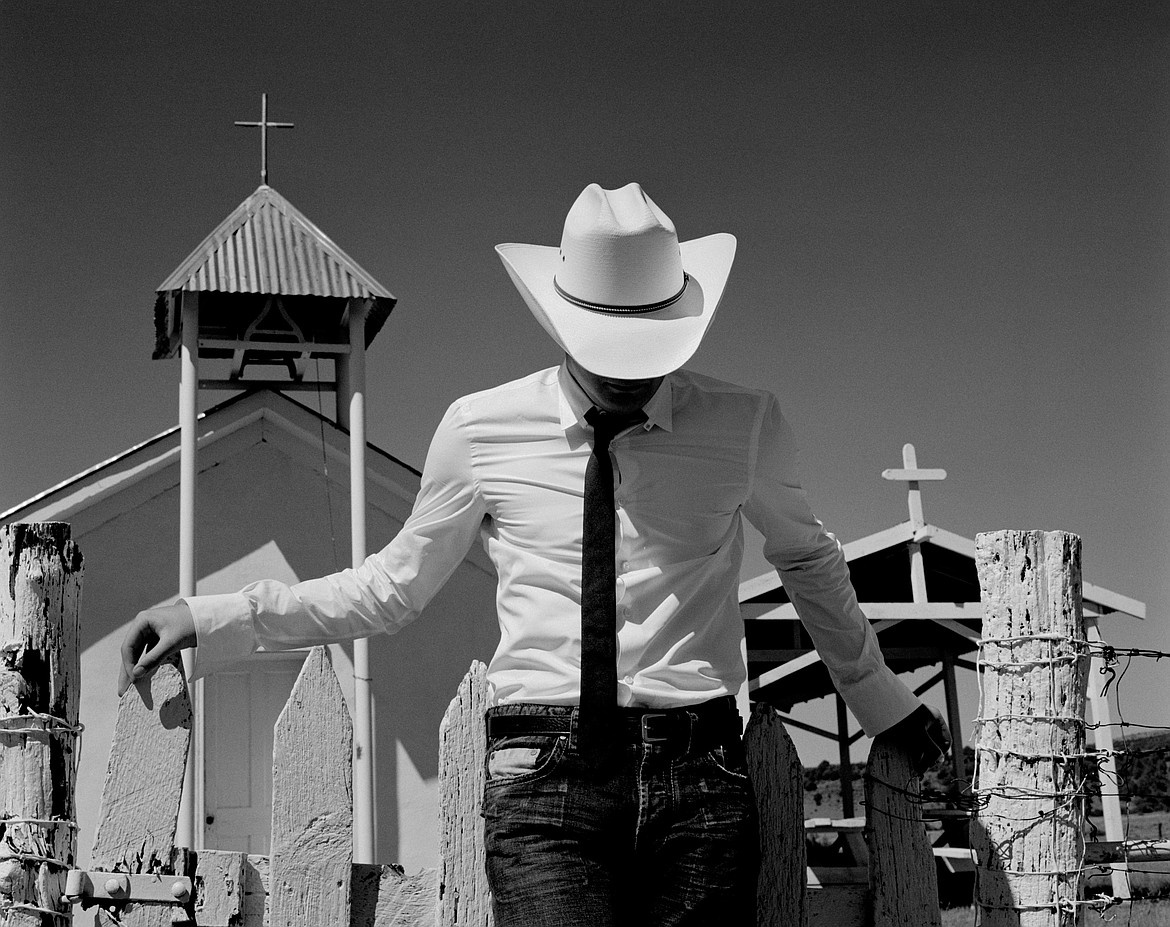 GQ Japan, New Mexico (Kurt Markus)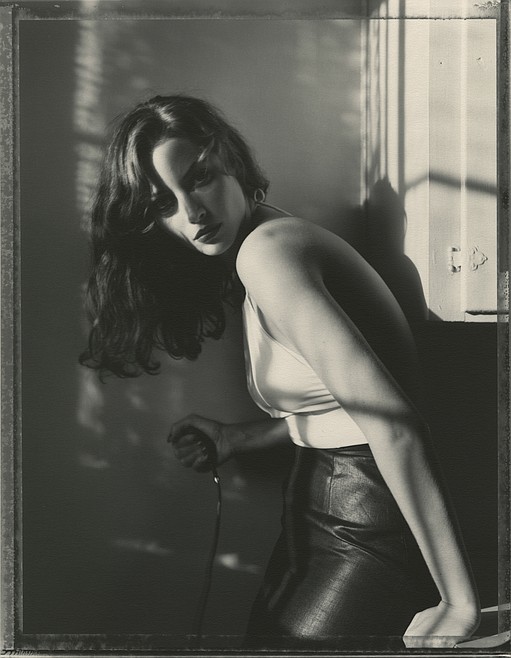 Christy Turlington, Chateau Marmont, British Vogue (Kurt Markus)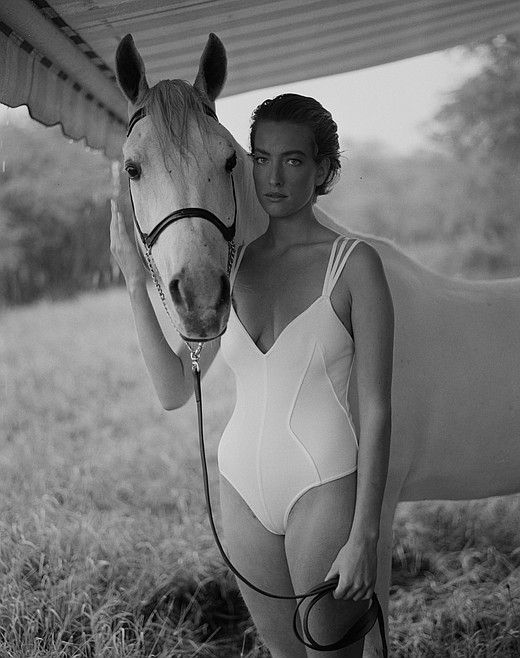 Tatjana Patitz, Hawaii, French Vogue (Kurt Markus)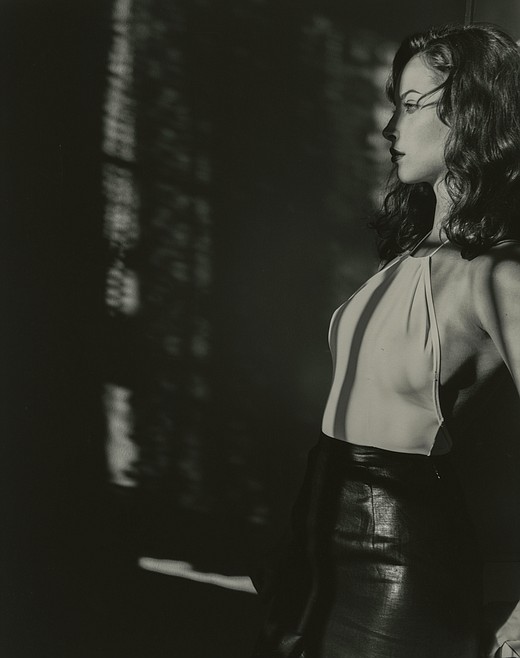 Christy Turlington, Chateau Marmont, British Vogue (Kurt Markus)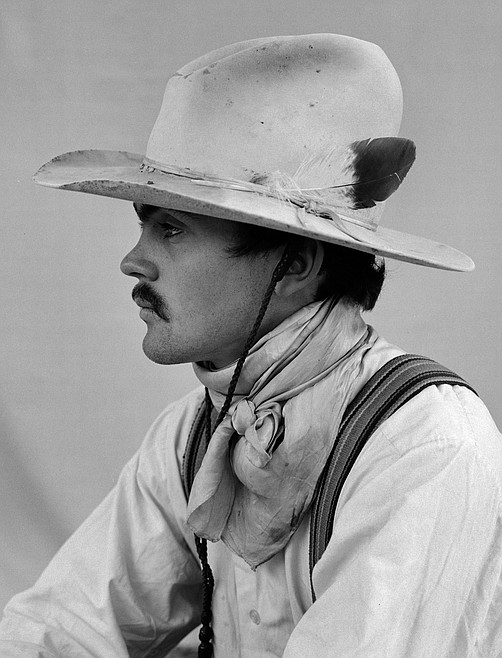 Tim McGinnis, After Barbed Wire (Kurt Markus)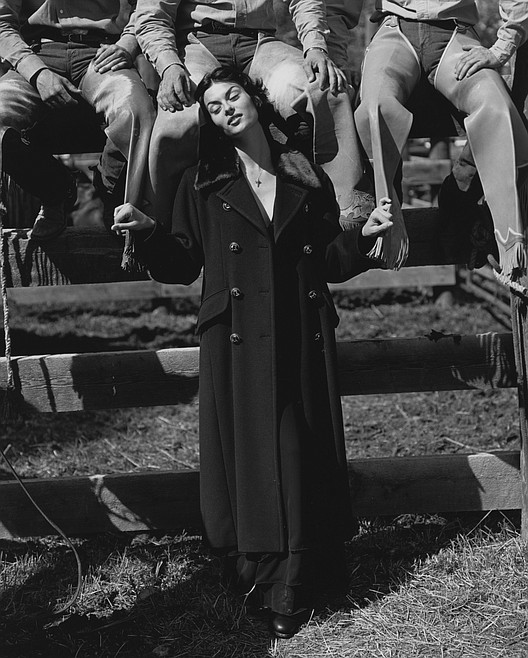 Magali Amadel, Augusta, Montana Rodeo, Red Magazine (Kurt Markus)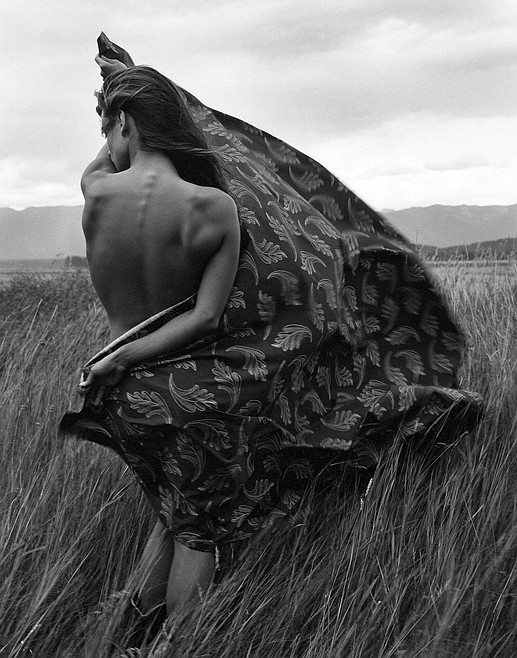 Lisa Marie, Flathead Valley, Espirit Bed and Bath (Kurt Markus)
Previous
Next
by
JEREMY WEBER
Daily Inter Lake
|
July 17, 2022 12:00 AM
The art world lost a true legend with the passing of Kurt Markus.
The photographer, writer and filmmaker worked for magazines like Harper's Bazaar and French Vogue, photographed advertising campaigns for Armani and Calvin Klein and directed music videos for Jewel and Tori Amos but was probably best known for his haunting images of modern-day cowboys working the remote ranches of the American West.
Markus died on June 12 at his home in Santa Fe, New Mexico, after a battle with Parkinson's disease and Lewy body dementia. He was 75.
His death prompted tributes from friends, colleagues and those who spent time in front of his lens, including articles in Western Horseman and the New York Times.
"Rest in peace Kurt Markus, a true artist. Your work was precious and beautifully honest. I am honored to have been captured by your lens," supermodel Cindy Crawford remarked on her Instagram profile shortly after the artist's death.
Born in Whitefish in 1947, Markus graduated from West Point before serving as an Army Ranger in Vietnam.
Markus bought his first camera at the PX at Fort Carson, Colorado, while he was stationed there in the early 1970s, and taught himself how to use it.
A man who felt at home in the rugged outdoors, Makrus was known to be able to load film while traveling on horseback at a trot.
INSPIRED BY the haunting landscapes of the West taken by Ansel Adams and Edward Weston, Markus got his start as a professional photographer for Western Horseman magazine and soon became known for his timeless black-and-white images that captured both the solitude and the grandeur of the vanishing American frontier.
"He was a mega-talent but even more, a loving, thoughtful and competent human being who changed the way we looked at the working cowboy," Western Horseman wrote in their recent tribute.
Markus went on to publish three books of photographs focusing on cowboys working on the West's remote ranches, "After Barbed Wire: Cowboys of Our Time," "Buckaroo" and "Cowpuncher."
Despite his countless hours battling the dust, solitude and relentless heat and cold while riding alongside the cowboys he photographed, Markus never considered the work to truly be a job.
"I've always associated the click of the shutter with 'yes,' that you like what you see," Markus said in a 2011 interview with the website aPhotoEditor.com. "I never thought of photography as a job."
A MASTER printer who found solace in his long hours spent in the darkroom, Markus never gave in to the temptation of switching to a digital camera, preferring his medium-format Pentax film camera to the "gimmicks and intellectual overlays" of digital photography.
"I come from an earlier era, predigital, and have seen no reason to quit the kind of photography that has challenged and nourished me since I began making pictures, in earnest, four decades ago," he said in an essay for an exhibition called "Monument Valley: 2002-2017" at Obscura Gallery in Santa Fe. "In that time, I have grown comfortable with film's limitations, even to the point of embracing them."
Even after his award-winning career working in the fashion world, Markus preferred his western roots, moving to Santa Fe in 2013, along with his wife, Maria.
His values and talent will long be remembered by those who knew him.
"To know Kurt was to love Kurt. As a human, he embodied all the qualities that reflected the old school promise of what America stood for, or what a good man stood for, or could aspire to be," longtime friend John Pearson wrote on his Mr. Feelgood digital magazine. "He was suspicious of tricks, of short cuts and never trod the digital path, instead believing strongly in the fundamentals of working with film, composing within the rectangle."
"Kurt caught the spirit of the American West like no one else has," said photographer Bruce Weber, another of Markus' lifelong friends. "He left behind a lasting record of the West that we won't see done in quite the same way again. He had so much respect for that world — not just the cowboys themselves, but the horses, the saddles and gear, the landscapes. He captured it all."
Recent Headlines
---