Car collector looks to share passion through museum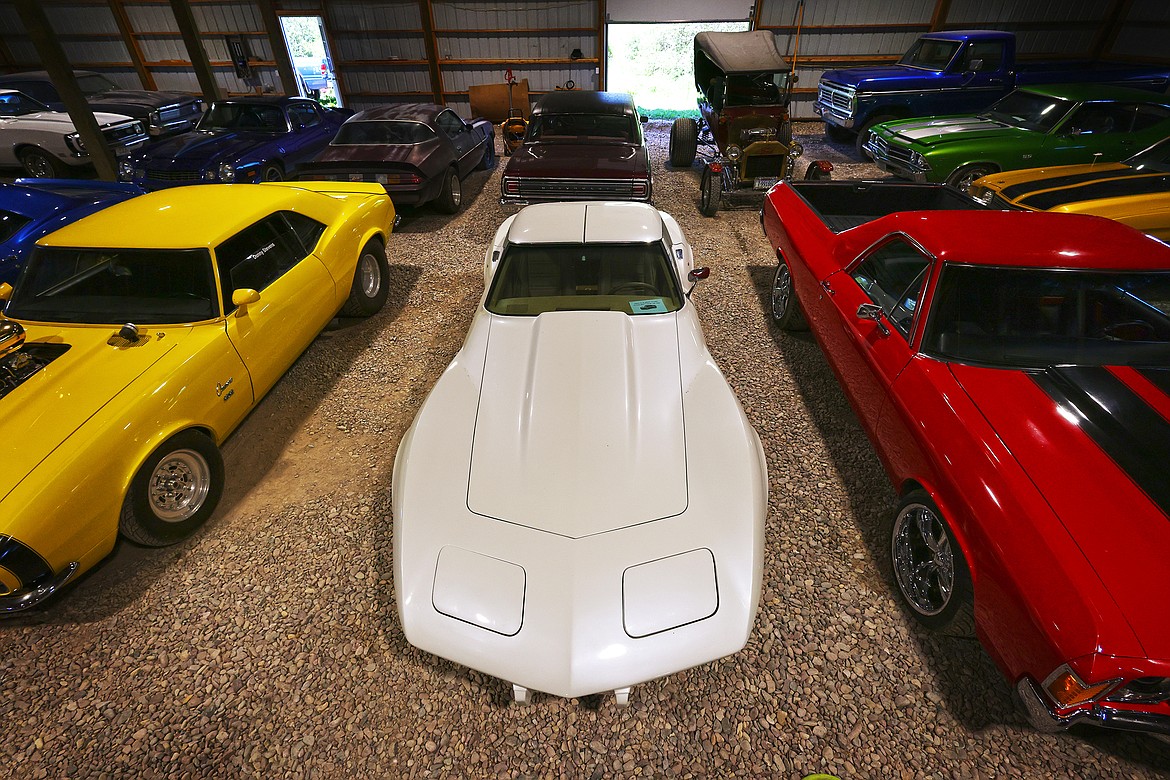 A 1977 Corvette sits flanked by a yellow 1968 Camaro and a red 1972 Chevy El Camino in the collection of Columbia Falls collector Donny Stevens. (Jeremy Weber/Daily Inter Lake)

Three Chevy pickups in the collection of Donny Stevens, black 1977, Orange 1973 and Yellow 1978 models. (Jeremy Weber/Daily Inter Lake)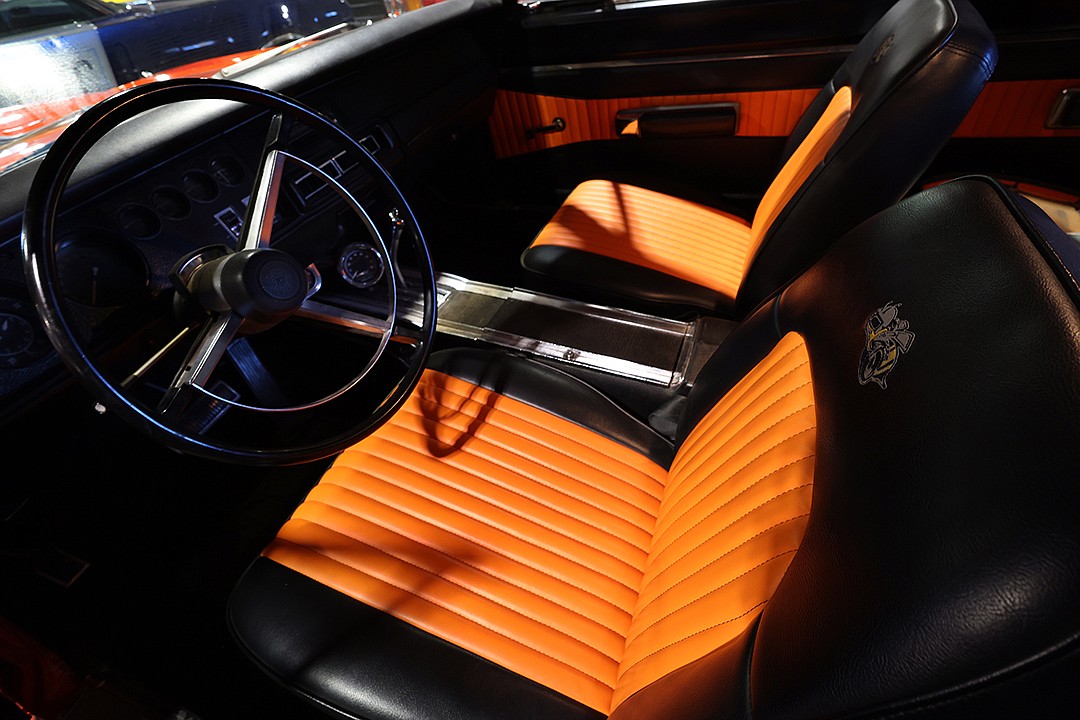 The interior of a 1968 dodge super B in the Donny Stevens collection. (Jeremy Weber/Daily Inter Lake)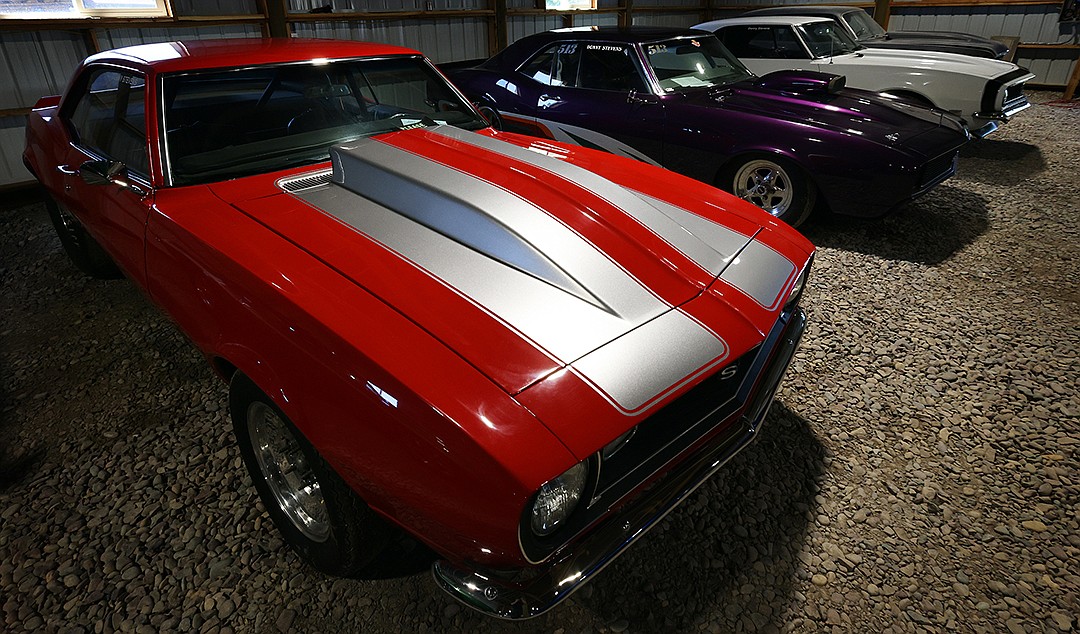 Three 1968 Chevy Camaro SS cars in the collection of Donny Stevens of Columbia Falls. (Jeremy Weber/Daily Inter Lake)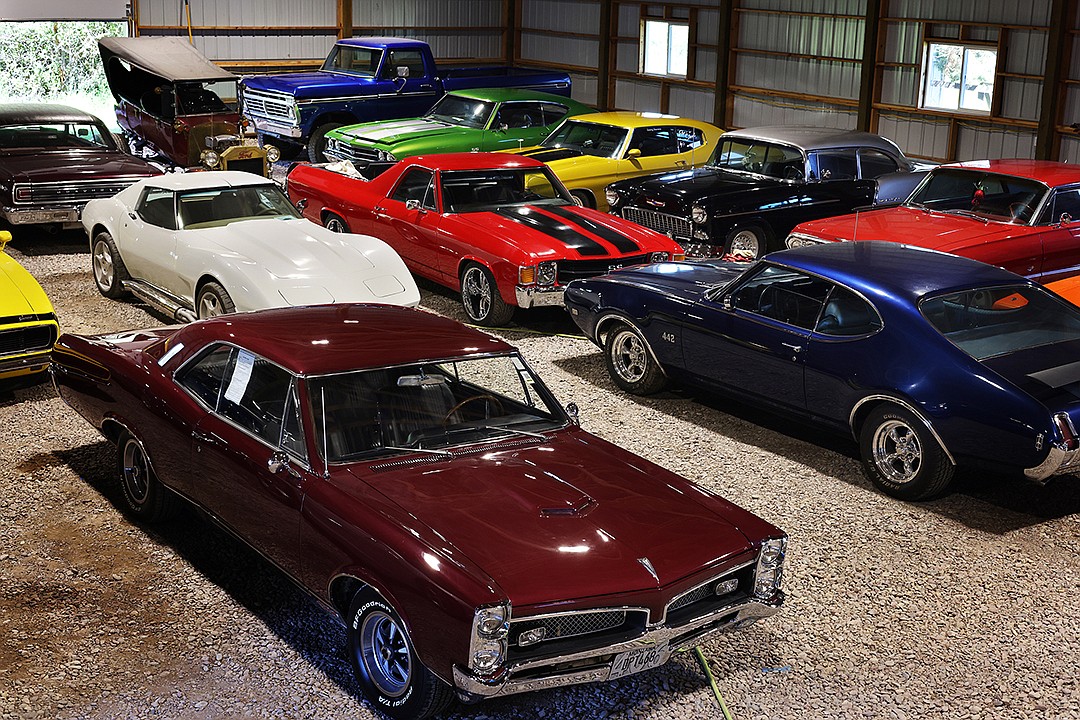 Columbia Falls collector Donny Stevens hopes to open a museum showcasing his muscle cars by the end of this year. (Jeremy Weber/Daily Inter Lake)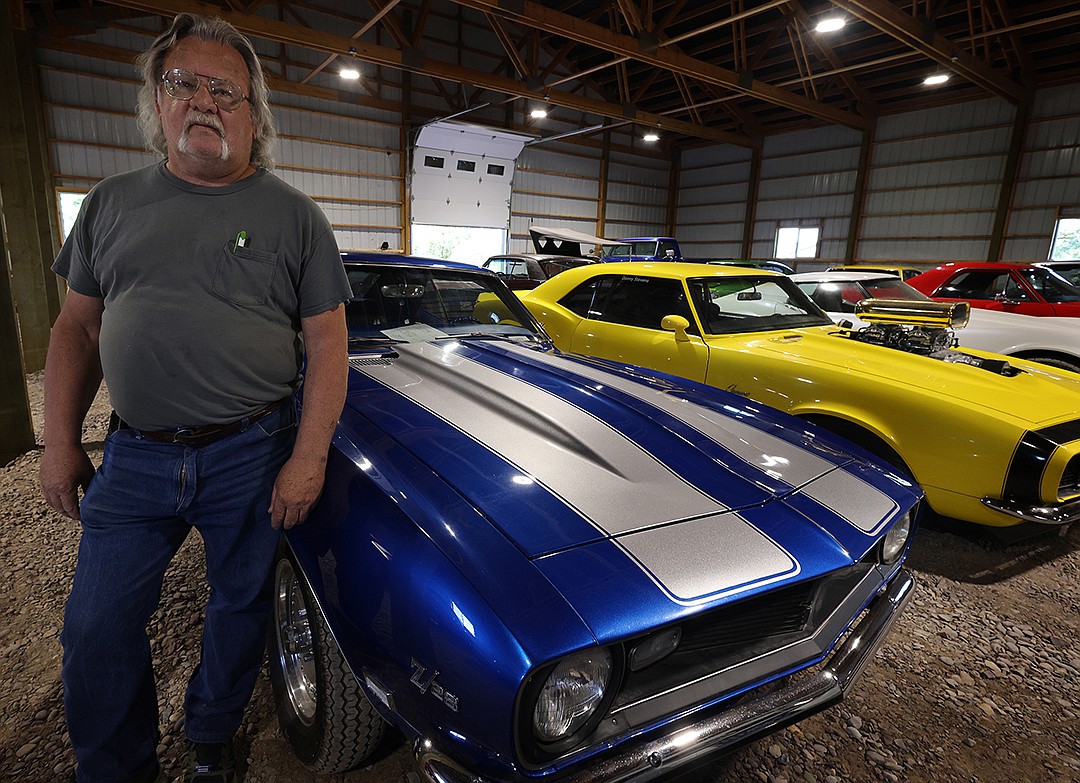 Columbia Falls muscle car collector Donny Stevens rests on his 1968 Camaro, which he has owned for 46 years. (Jeremy Weber/Daily Inter Lake)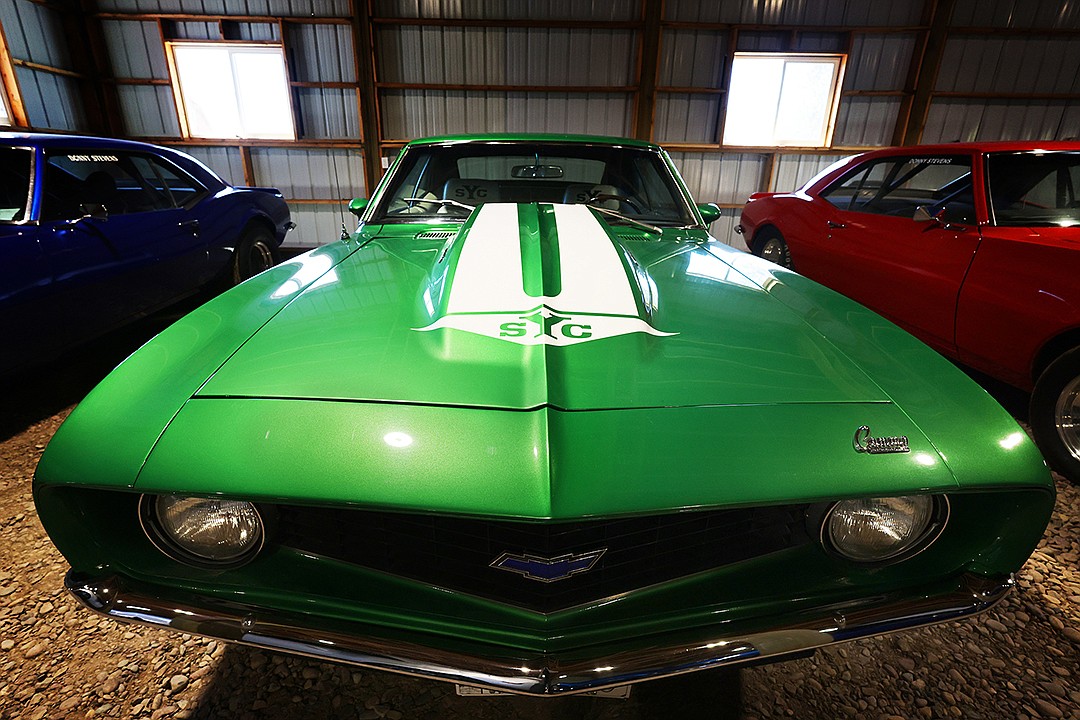 A 1969 Yenko Camaro in the Donny Stevens collection. (Jeremy Weber/Daily Inter Lake)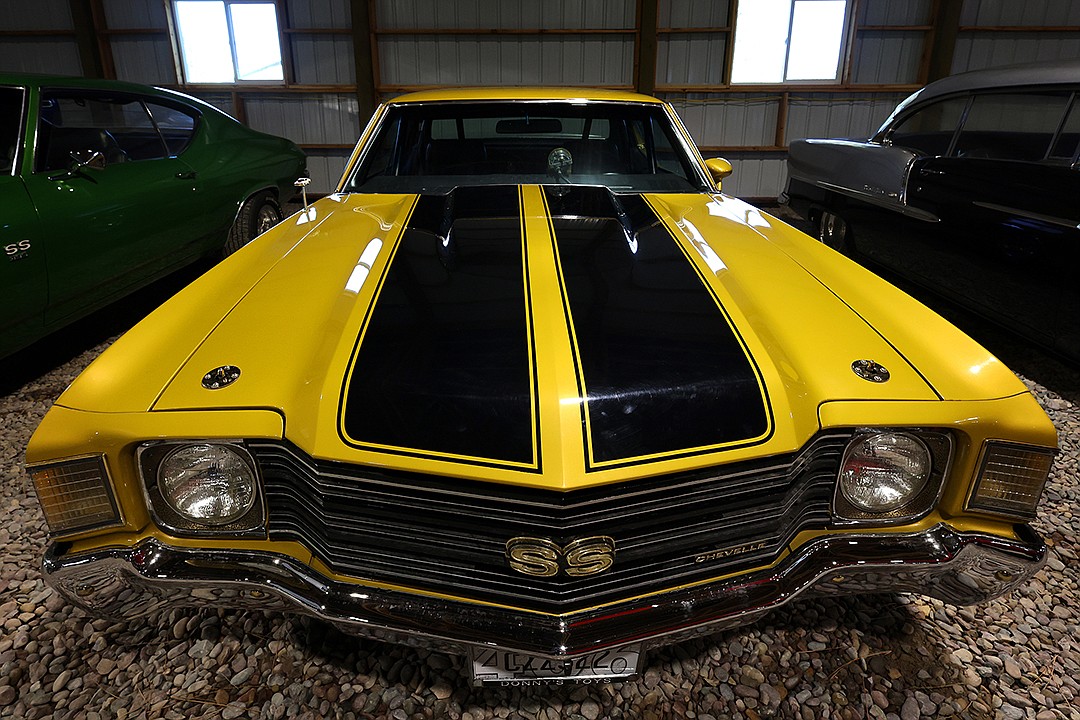 A 1972 Chevrolet Chevelle SS in the Donny Stevens collection. (Jeremy Weber/Daily Inter Lake)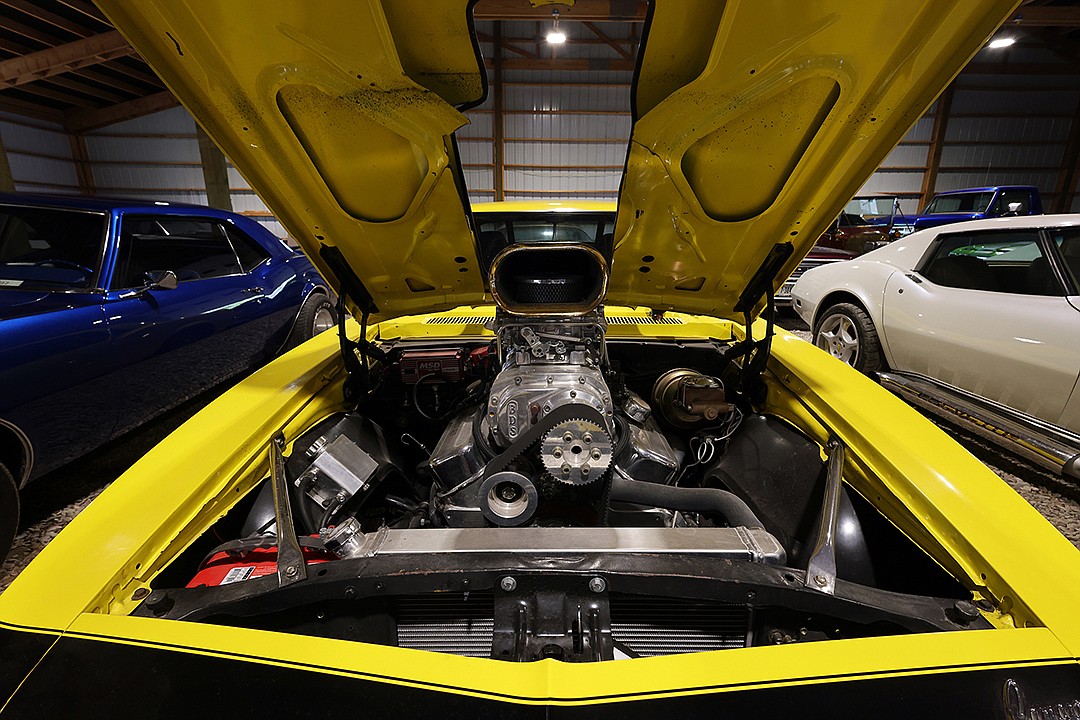 The yellow 1968 Camaro in the Donny Stevens collection boasts an 850 horse power 496 engine. (Jeremy Weber/Daily Inter Lake)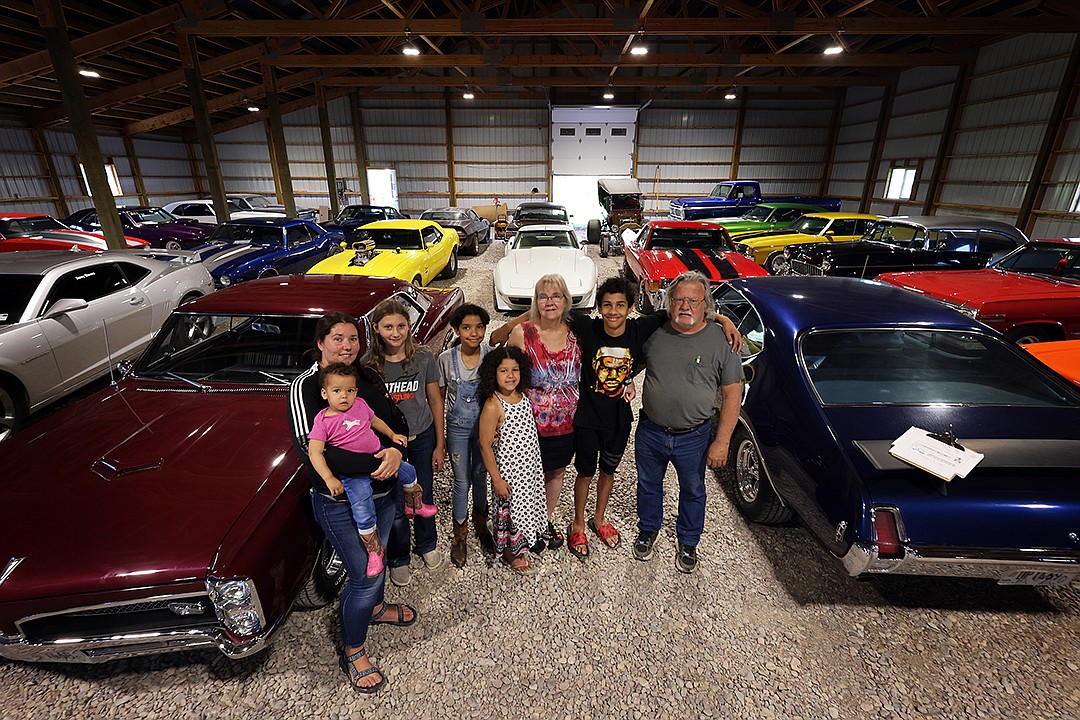 Donny Stevens, along with friends and family, stands among his muscle car collection in Columbia Falls. Pictured from left are Juanita Yeheyes and Gelila Yeheyes, Melody Smith, Elleni Yeheyes, Lydia Yeheyes, Lori Botkin, Hayzen Yeheyes and Donny Stevens. (Jeremy Weber/Daily Inter Lake)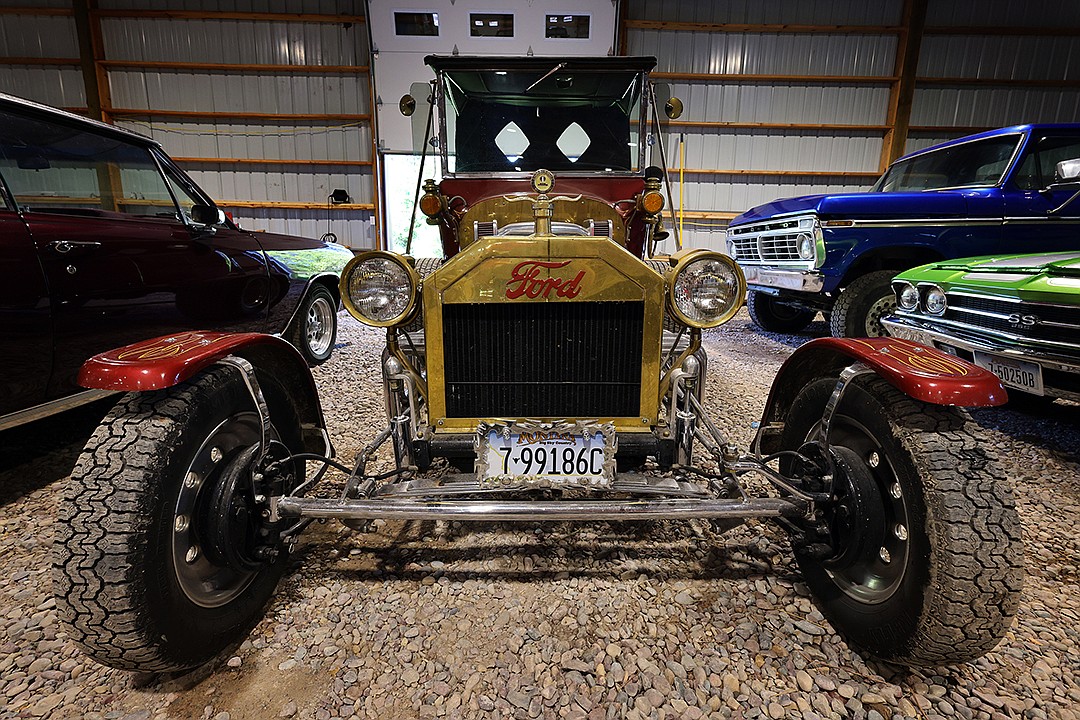 Donny Stevens refers to the 1923 Ford T Bucket in his collection as the 'Fun Mobile." (Jeremy Weber/Daily Inter Lake)
Previous
Next
Saying Donny Stevens has a passion for muscle cars is a bit of an understatement.
The Columbia Falls trucking company operator is in the process of building a museum to showcase his 45-car collection, which he hopes to have open by the end of this year.
"It's still a dream at the moment. We will have to see what the economy does and how things go moving forward," Stevens said about the project. "I just want everyone to be able to enjoy these cars. Each car has its own story — its own life."
Stevens' fascination with cars goes back to his teenage years, racing his blue and white 1968 Chevy Camaro. Now, more than 46 years later, that Camaro is still in his collection.
"That car is my favorite because of all of my memories it holds," Stevens' daughter Juanita Yeheyes said. "Dad would take us to the theater in that car and we would do donuts out in the middle of nowhere sometimes. It was hard for me to see it repainted, the windows tinted and the seats redone, but it is such a beautiful car."
OVER THE past decade, Stevens has put together a collection worth in excess of $2 million, including more Camaros, a Corvette, Road Runners, several trucks and even an El Camino.
Stevens says the reason he started collections isn't hard to figure out.
"It's simple, the kids are grown up and everything is paid for. It's something that is just in my blood and I love it. It's just who I am. It's a passion, a very strong passion," he said. "The hot rod cars have become so popular over the past few years because guys my age get their houses or whatever paid for and all of a sudden they can go buy the car they or their friend had when they were young. We all do that at one point or another. They are also a good investment right now."
Among Stevens' favorite pieces in his collection is a 1923 Ford T Bucket he refers to as his "Fun Mobile."
"People look at it and they laugh," he said. "They smile. They wave. It just attracts fun."
Stevens hopes to have the museum up and running by this winter, ready to share his collection with the community. The outer building and lighting have been completed for the structure that Stevens hopes to turn into his museum on Hodgson Road, but the cement floor and driveway have yet to be completed.
"I've just been a gear head all my life, even back when I was a young teenager. There were three things I wanted to be in my life. I wanted to be a racecar driver, a truck driver and carpenter and I have been all three," he said. "I like to make people smile. I like to make people happy. The museum is not about making money and I am not even planning on charging people. It's about doing what you love and having fun."
Recent Headlines
---