Dennis Joseph "Denny" Lawrence, 72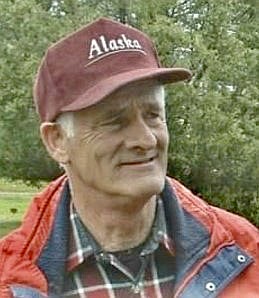 Dennis Joseph "Denny" Lawrence passed away on June 30, 2022, at his home surrounded by family in Great Falls, from a brave battle with ALS (Lou Gehrig's Disease).
He was born in Kalispell on Aug. 16, 1949.
Dennis is survived by his wife of 42 years, Lori; and his brothers, Dr. Thomas Lawrence (Debbie), his twin Douglas Lawrence (Anne), and Richard "Dick" Lawrence (Robyn); and several nieces, nephews, and cousins.
He was preceded in death by his mother Mary C. Lawrence, father Lester M. Lawrence, and infant brother Robert.
Denny graduated from Flathead High School in Kalispell in 1967. He then served four years in the U.S. Navy earning a rank in the Construction Battalion as a CM3 in the Vietnam War. After the war, he began his careers as a mechanic and forest firefighter at the Swan River Youth Forest Camp. He was highly active with the Volunteer Fire Department, Search and Rescue, and became a volunteer first responder. He went on to receive an associate's degree in biomedical electronics and worked for several years as an MRI and Cat Scan technician. He later returned to Swan Lake and owned D&L Excavating until he retired.
You could say Denny was a jack-of-all-trades. His "Happy Place" was with family and friends, helping his community and in the outdoors hunting and fishing, or simply visiting the critters of all kinds wherever he was. He took the time to be in nature to find an understanding of making everything better.
Denny was an exceptionally talented, yet simple man with an enormous heart! Taken from an anonymous quote shared with us "Cross oceans for people, climb mountains … no conditions attached. Life and Love is about what you give."
Please join us to celebrate his life on Aug. 20 at 2 p.m. at the Swan Chapel in Swan Lake. A reception will follow at the Swan Lake Community Club House.
In lieu of flowers, the family requests donations will be given in Denny's memory to the ALS Association (als.org) or Medallion Hospice, in Great Falls, MT 59404.
Recent Headlines
---