Garry Lee Fortin, 86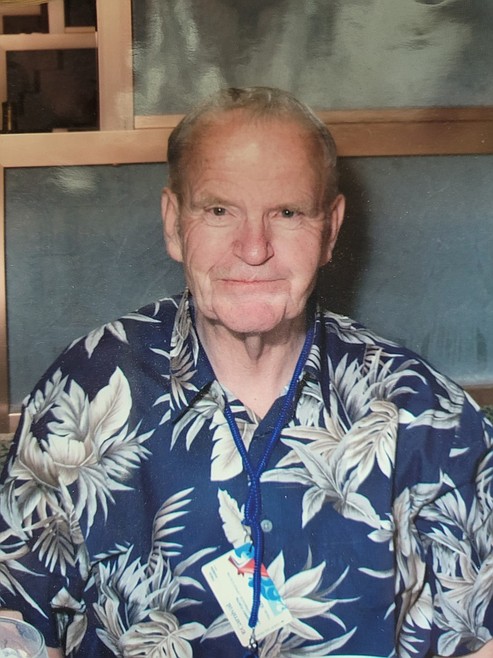 Garry Lee Fortin was one of twin sons born to Louis (Bee) Fortin and Helen Rasmussen Fortin on April 10, 1936, in Malta. Garry passed away July 23, 2022.
Garry grew up on a farm in the nearby village of Wagner, where he attended a rather quaint grade school consisting of seven students.
He later attended high school in Malta. Garry learned about farm life at an early age, milking cows, cultivating the garden, riding horses and tending sheep. Garry loved to hunt pheasants with his brother and cousin, and became an expert with a shotgun. When the twins were 12 years old they welcomed a baby sister, Karen. Later his father sold the farm, and started a new adventure with an entirely different lifestyle, being employed with an oil company, which required moving numerous times, living in Wyoming, Kansas, Nebraska, Texas and Oklahoma. They eventually moved back to Montana, settling in Coram where they were employed at Rex Brown Lumber Company. Garry continued his career at Superior Lumber Mill in Columbia Falls until his retirement.
In 1967 Garry married Della (Watson) Weber. They lived in Kalispell and later moved to Columbia Falls. After the death of his wife in 2006, Garry sold their home and moved to Martin City where he remained until his death. Although Garry had no children of his own, he was always interested in his nieces and nephews and had close ties with them.
Garry was an avid walker, thinking nothing of walking five or six miles everyday. He also loved to dance. Garry was always happiest when he was with his many friends, and will be missed by all who knew him.
Garry was preceded in death by his parents, wife Della, and sister Karen Kessinger.
He is survived by his brother Larry and his wife Erna of Coram, his nieces Shelley Maguire of Coram, and Wendy Caldwell of Columbia Falls, his nephews David and Brian Fortin of Coram, and his close friend and companion Mary Ann Jones.
Services will be held at Darlington Mortuary on July 31 at 2 pm. A private reception for family will follow at the home of Larry and Erna Fortin.
Recent Headlines
---